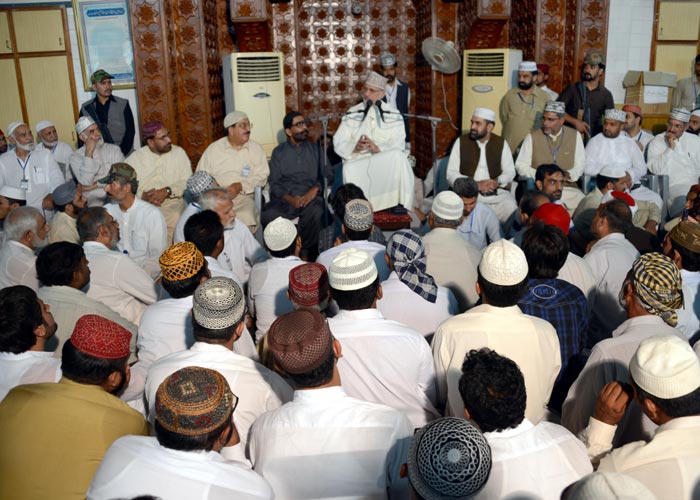 PAT leader Dr Muhammad Tahir-ul-Qadri has said that the dream of change will surely come true. He said that public awareness campaign against corrupt and exploitative system would be launched with full vigour after Eid-ul-Fitr in which ten million new members would be made. He said that after the completion of organizational process of PAT Punjab as well as in other provinces, the unit level reorganization would be done.
Dr Tahir-ul-Qadri expressed these views while addressing Provincial Council of PAT Punjab yesterday. PAT central President Dr Raheeq Abbasi, Secretary General Khurram Nawaz Gundapur, provincial President Chaudhry Bashrat Aziz Jaspal, Chaudhry Fayyaz Warriach, Dr Ilyas Qadri, Mian Zahid Javed, the District Presidents and Secretary Generals were also present on the occasion.
Dr Tahir-ul-Qadri said that the Islamabad Long March was a beginning of restoration of the people's rights and the movement would logically culminate in the emergence of dawn of change in the country. He said that when the nation would take to the street to change the electoral system, those who had usurped the rights of the masses would submit themselves before the will of the people. He said that the change was the need of the poor, adding that they would have to take up the challenge themselves. He said that PAT was established with a view to restoring people's rights. He said that no power of the world could stop PAT from restoring people's rights.