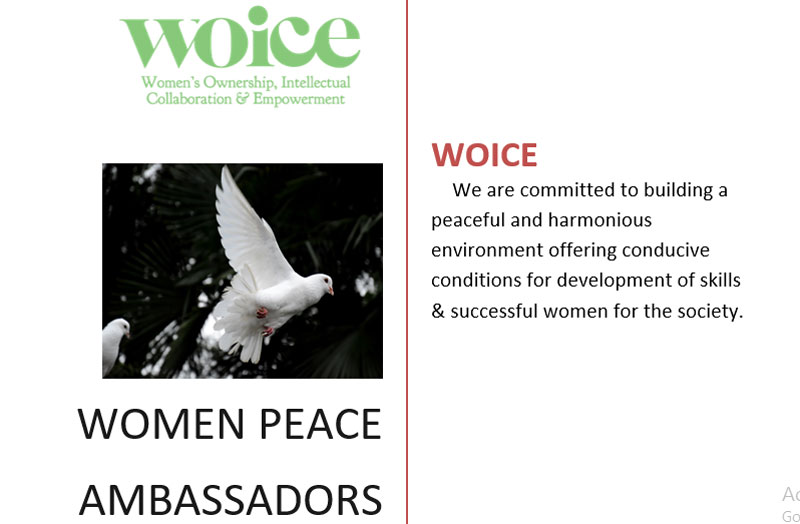 We are committed to building a peaceful and harmonious environment offering conducive conditions for development of skills & successful women for the society
WOICE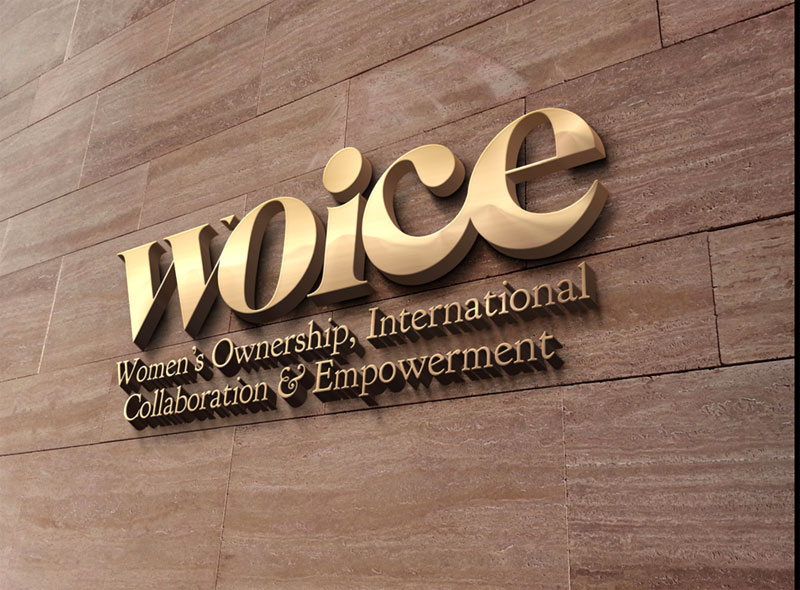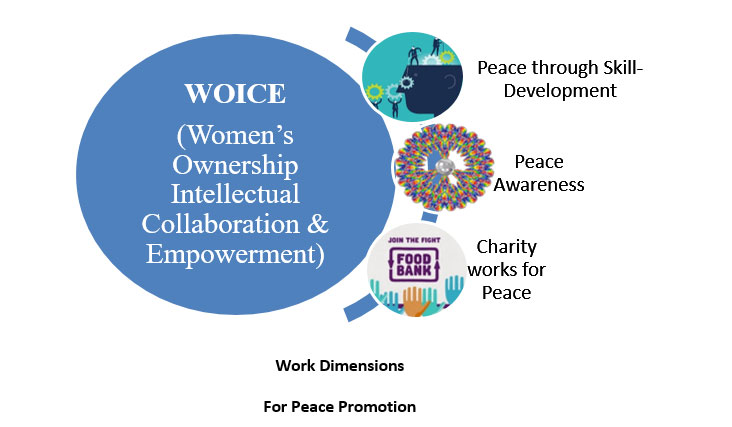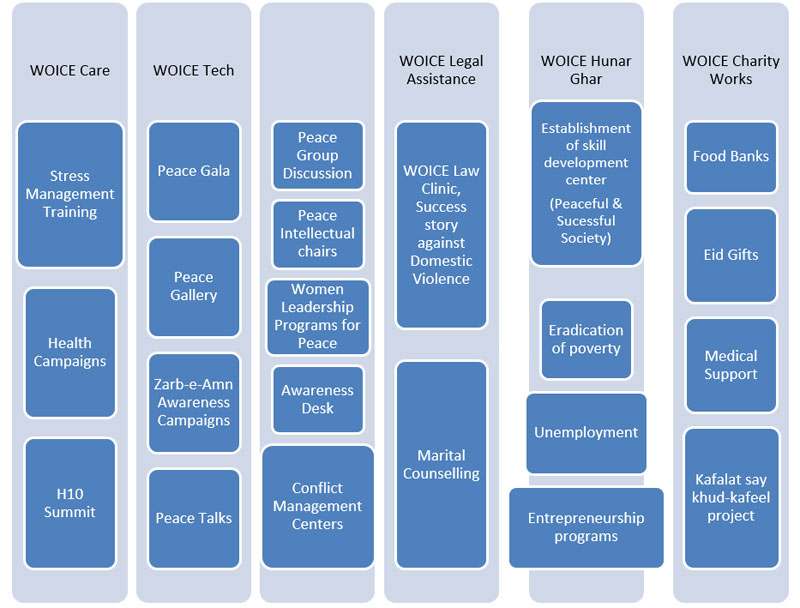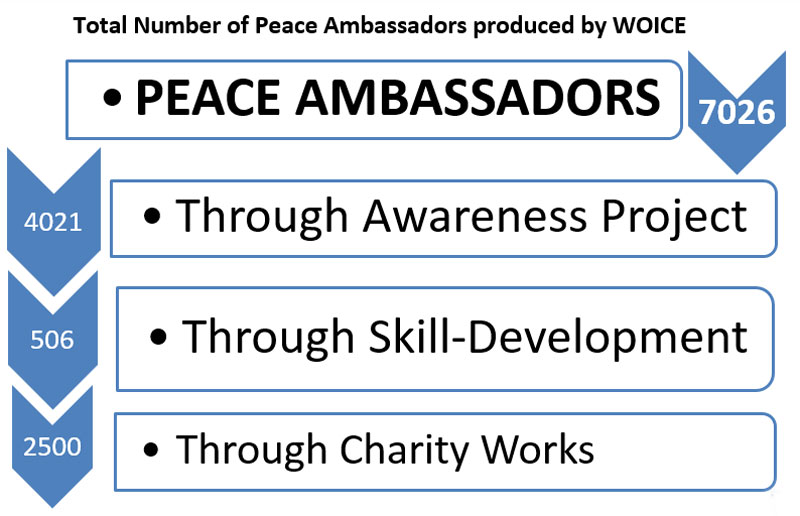 WOICE
Women's Ownership Intellectual Collaboration & Empowerment
AWARENESS PROJECT
WOICE Tech
Peace Gala
Theme: World Peace Begins with inner Peace
Peace Gala an event based on collective efforts of peace contributed by different Socialites of society is organized by WOICE on 2nd January 2016. Inspiring Women from civil society, Media, Universities and political parties has participated effectively. Shaykh-ul-Islam Prof. Dr. M. Tahir-ul-Qadri categorically expressed his views about consolidate efforts of Male and female to build a prosperous & Law abiding society.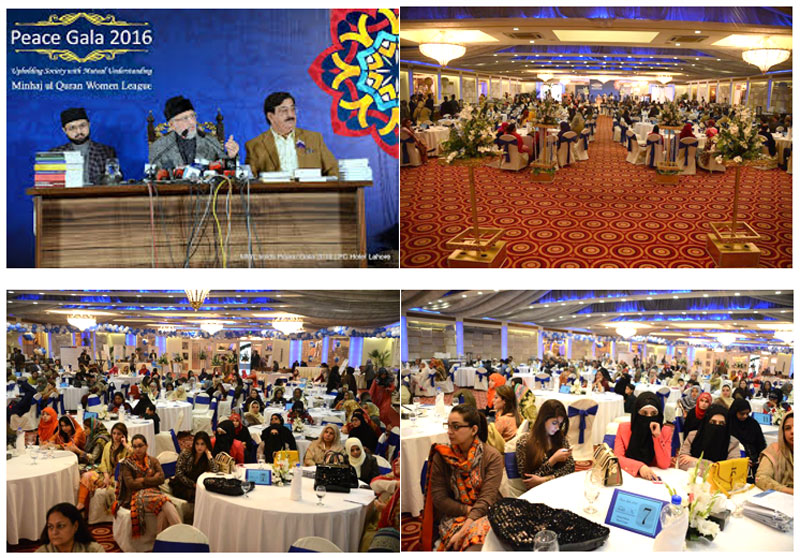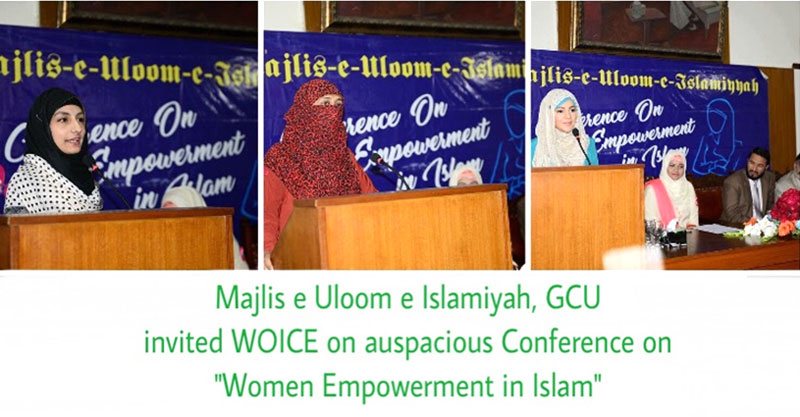 Conference: Women's Empowerment in Islam
In collaboration with Majlis-e-Uloom-e-Islamiyah, GCU Invited WOICE arranged an auspicious conference entitled as "Women Empowerment in Islam". President WOICE Dr. Shahida Noumani and Sec. Gen WOICE Miss Sana Waheed were among the Speakers. Along with ample thanks, Team WOICE extends its abundant appreciation to Majlis e Uloom e Islamiyah, GCU for the amazing and substantially significant conference at the Campus.

WOICE Women Leadership Programs
Theme: A Culture of Peace and Leadership Education
Women Leadership Program, 2019
For the development of a peaceful society WOICE hosted a program where you will get to meet and learn from many well-known faces of the corporate world, famous celebrities and an array of successful business and professional men and women.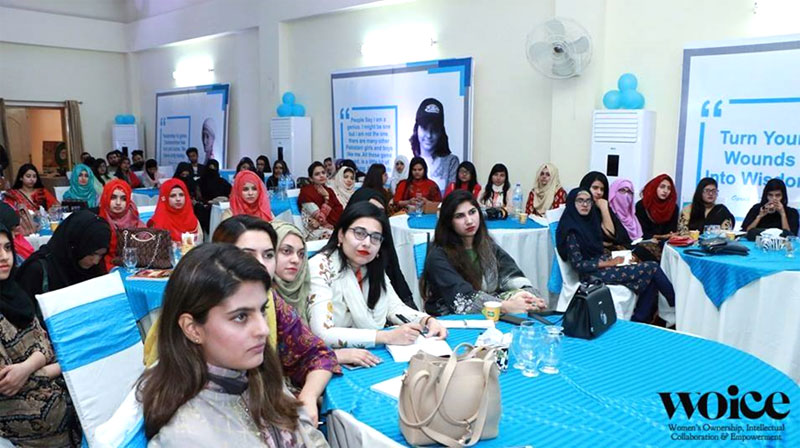 Women Leadership Program 2017
With full zeal WOICE Hosted Women Leadership Program 2017. Our team collaborated with different women forums there and shared mutual interests and objectives with the view of Real Women Empowerment and peace promotion.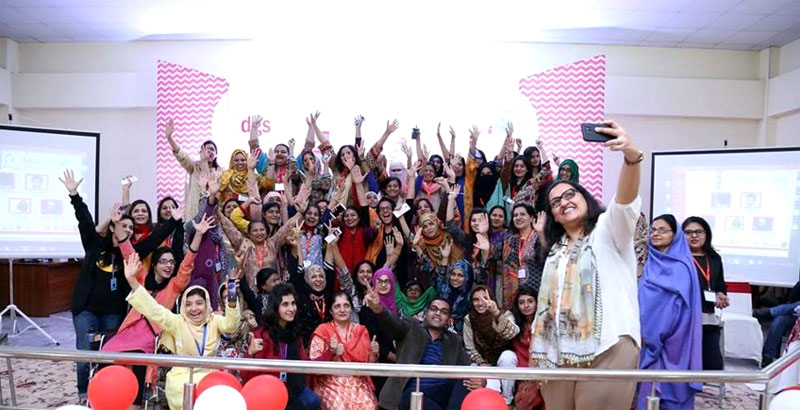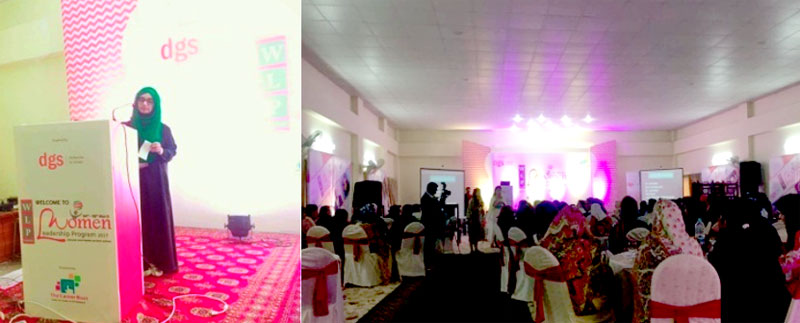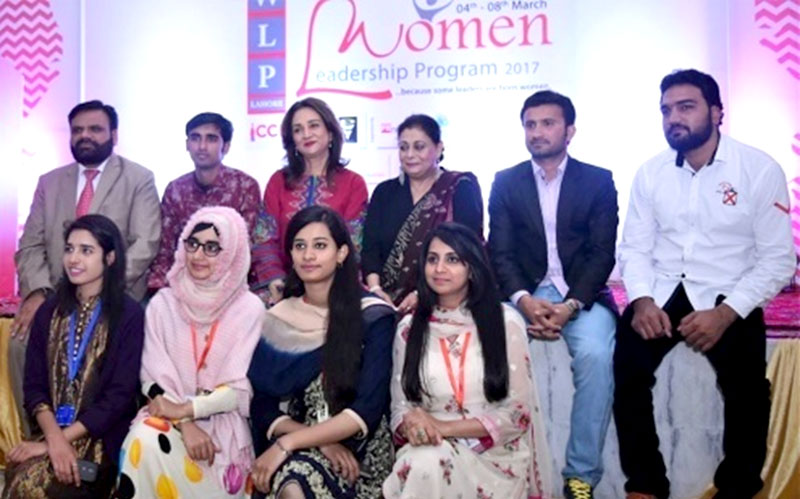 WOICE Against Child Abuse and Injustice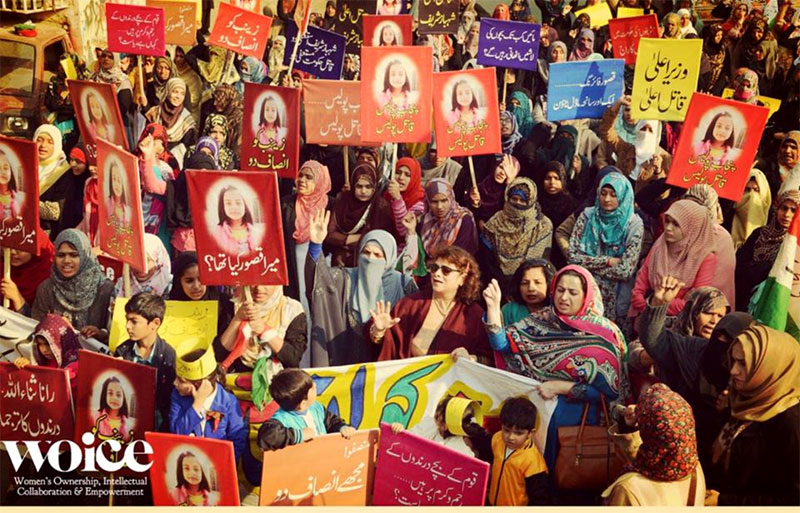 Counseling Session: Peace English Science School
Theme: Peace in Minds
As WOICE is Empowering Women through the power of Knowledge, an incredible meeting was conducted by Team WOICE with the adoring mothers of the students of "Peace English Science School".

Peace Intellectual Chairs
Theme: Preservation of Peace as a target of mental health promotion
WOICE proudly hosting high profile intellectual sessions on different topics for the promotion of peace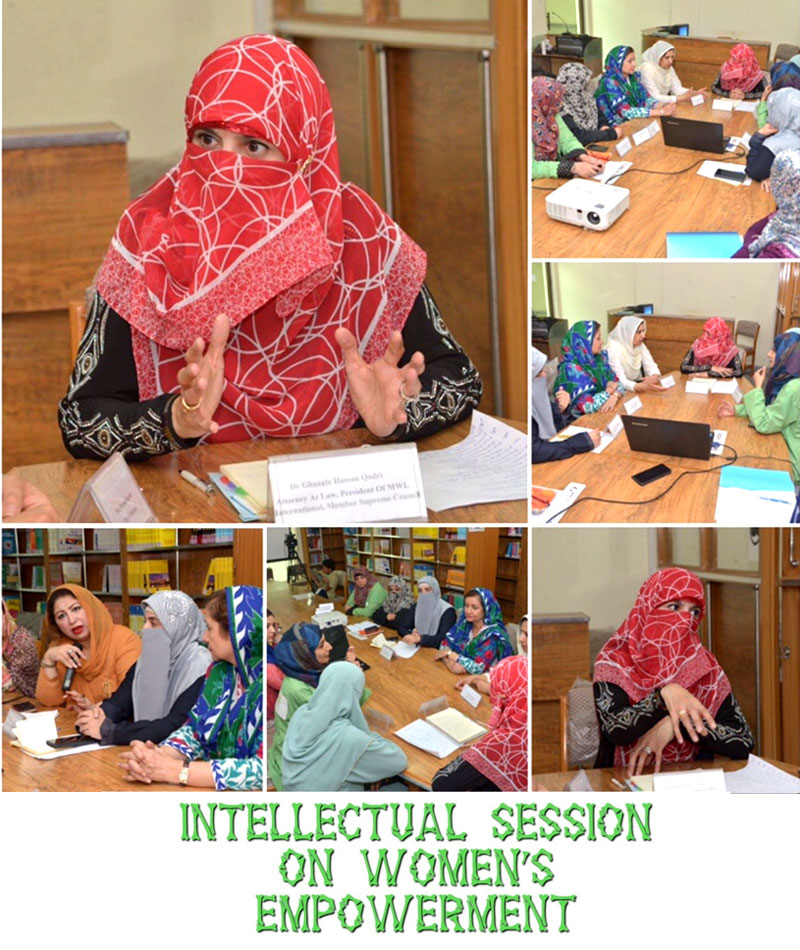 Awareness Session: Women & Social Fabric
To spread awareness among women regarding their role in the society towards peace building, A session "Women & Social Fabric" was conducted by the team of WOICE with a group of women from underprivileged area of Lahore.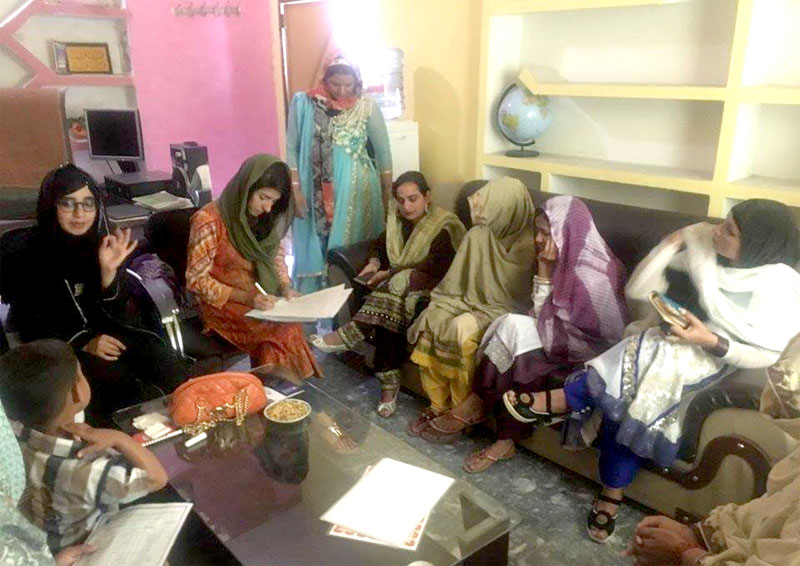 Peace Walk
A peace Building Initiative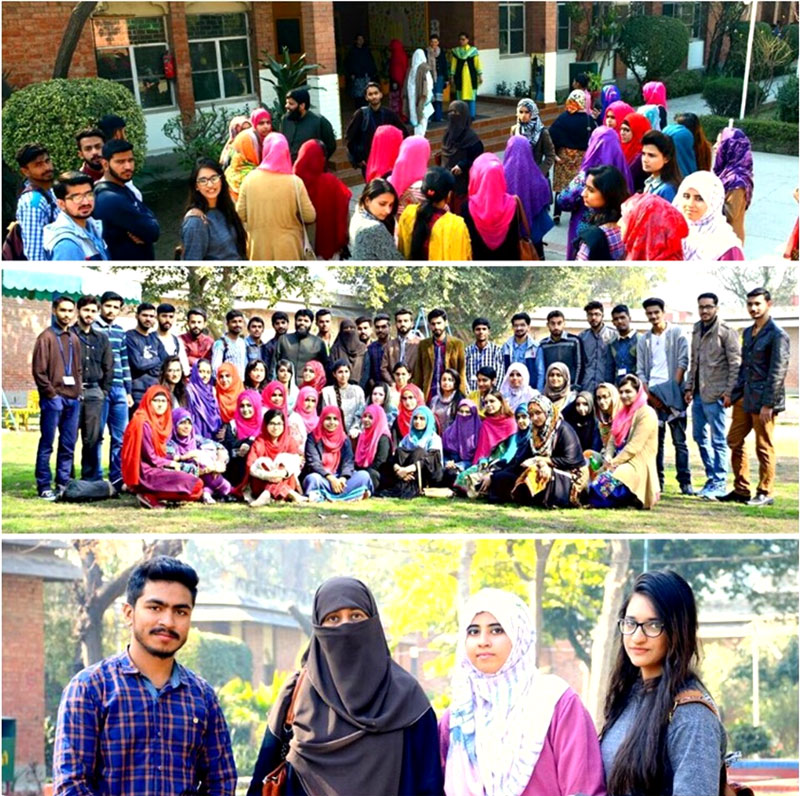 CHARITY WORKS
Theme: Poor economic conditions are one of the main causes of aggression. Poverty and poor economic conditions have been ranked as the most important and among the root causes of Terrorism in Pakistan. Poverty is the cause of terrorism because around 60% of the population lives below the poverty line many poor parents are unable to feed and provide basic education to their children, therefore living them vulnerable to negative influences and thoughts. Short list of WOICE Charity works are given below
Food Banks
Theme: Fight Against poverty which is root cause of Terrorism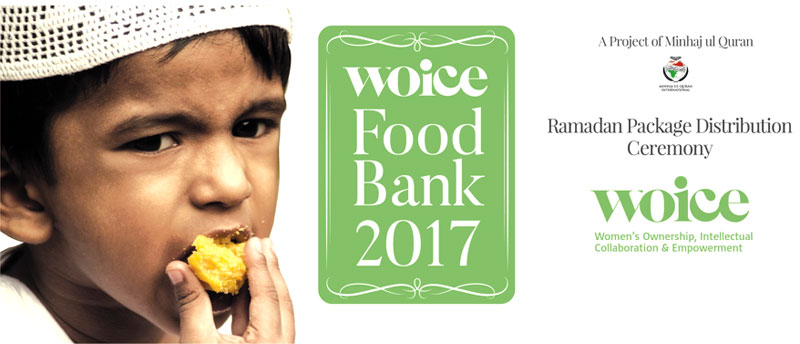 WOICE Food Bank 2017
WOICE Food Bank 2017: Community Center Islamabad (Air University ISB)
Food bank for 200 families in Islamabad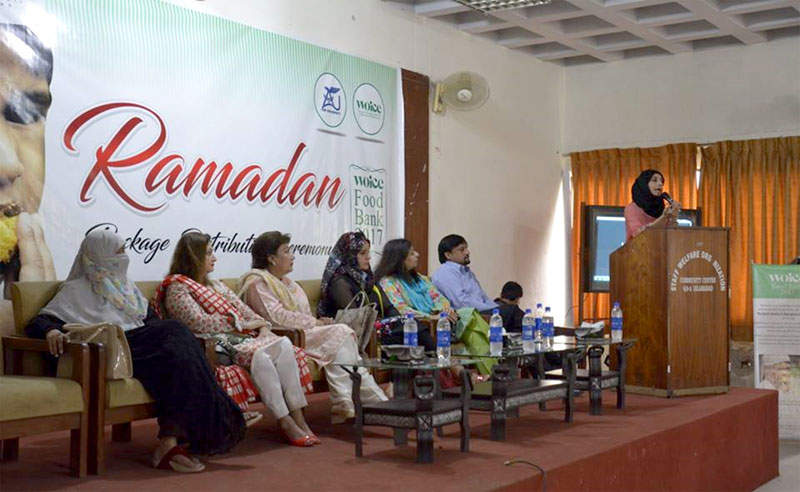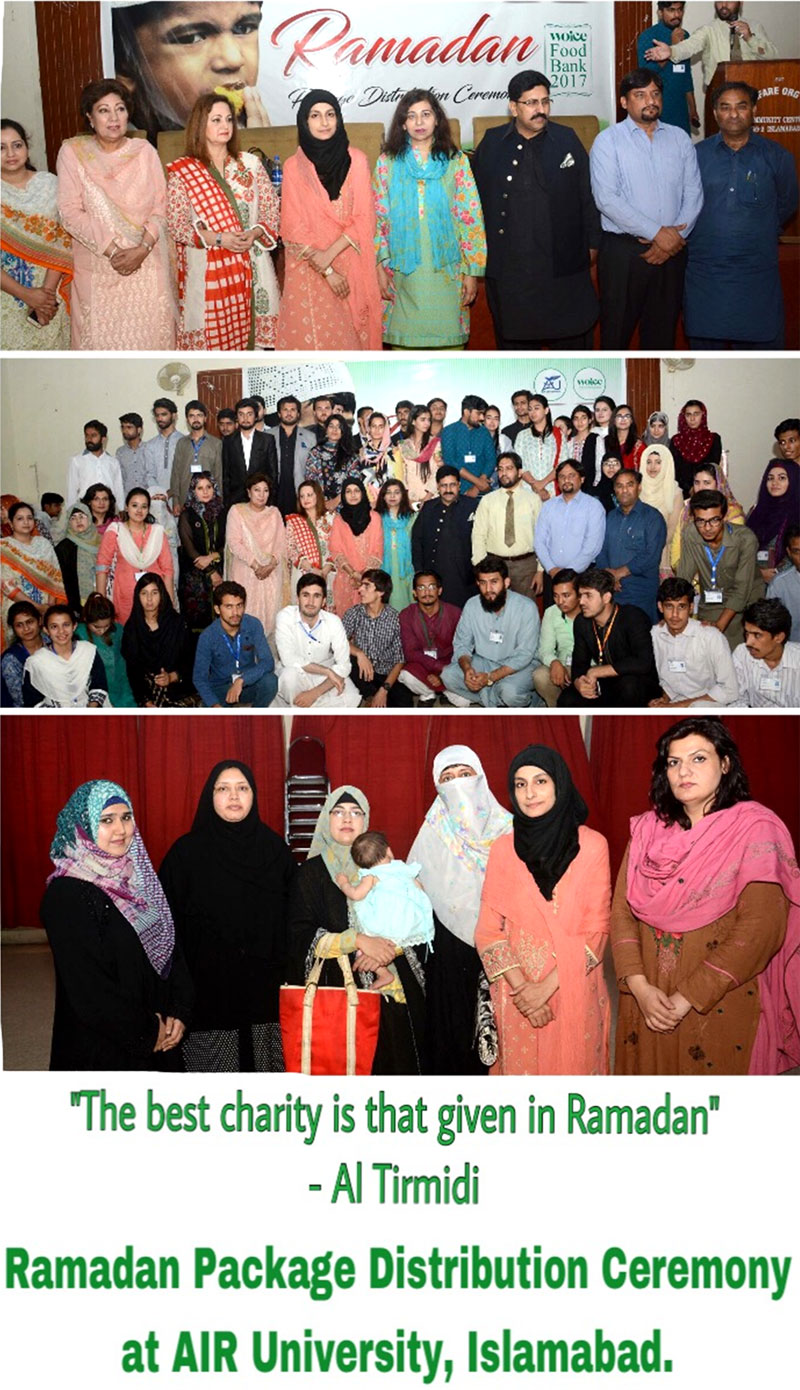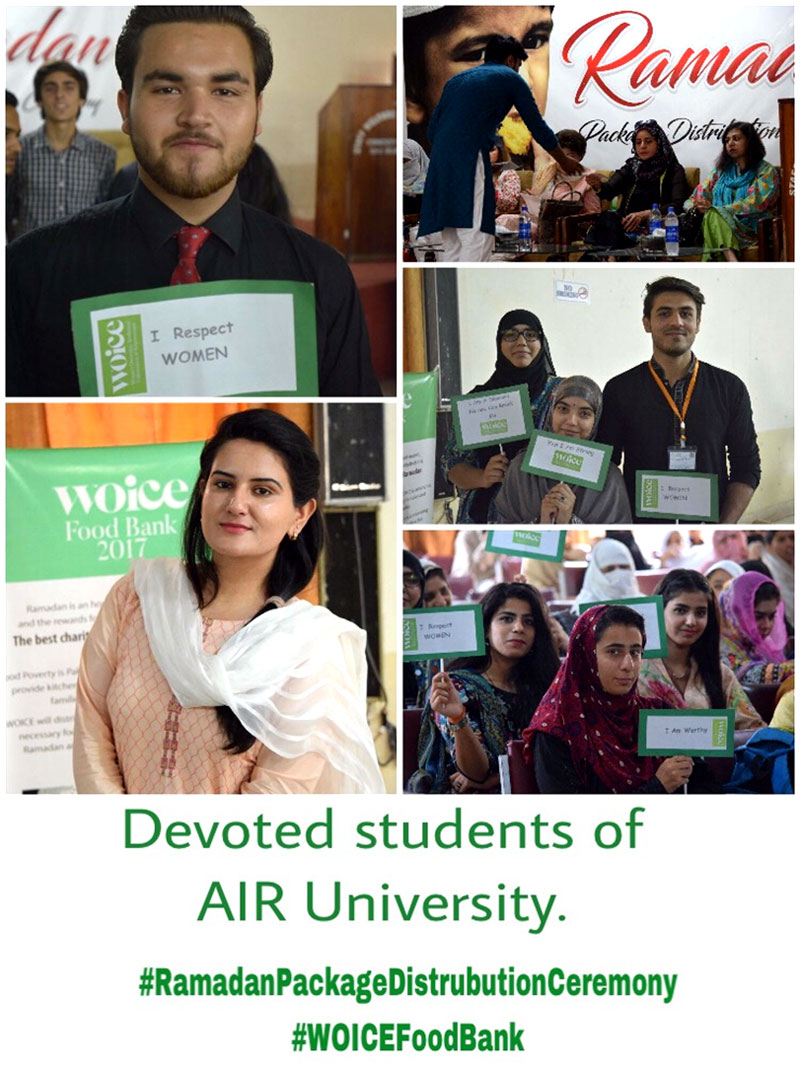 WOICE Food Bank, Lahore 2017
Food Bank for 300 Families in Lahore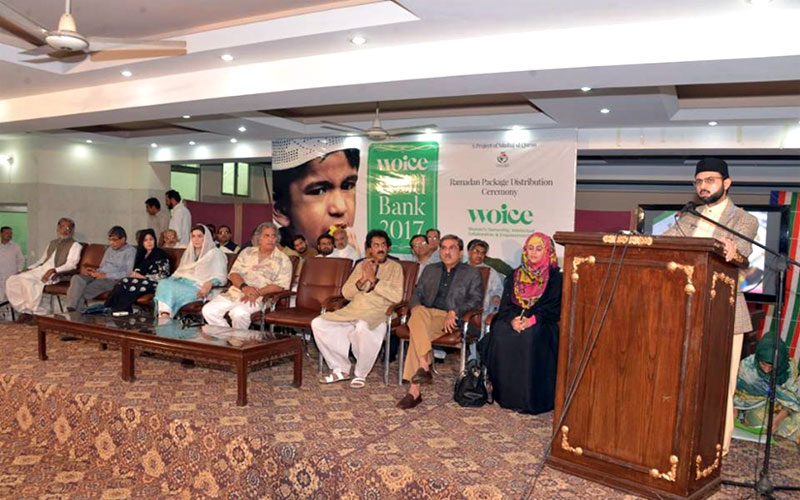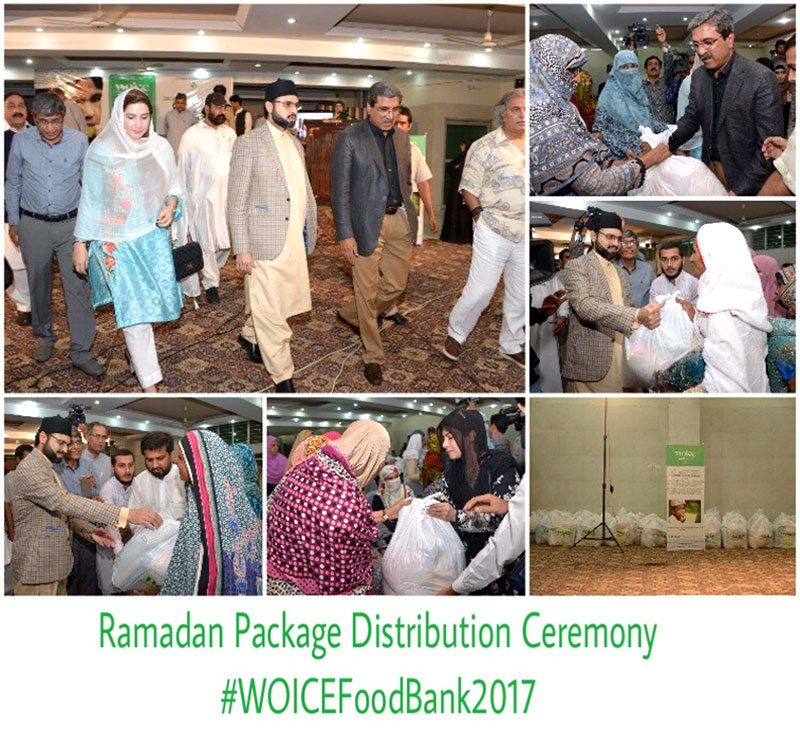 WOICE team dedicated extra care about the composition of food packages items by visiting various utility stores inspecting and ensuring the quality of food for the packages.

WOICE Food Bank 2018
WOICE Food Bank, Shorkot (For 200 Families)


WOICE Food Bank, Peshawar (For 100 Families)

WOICE Food Bank Jehlum (For 150 Families)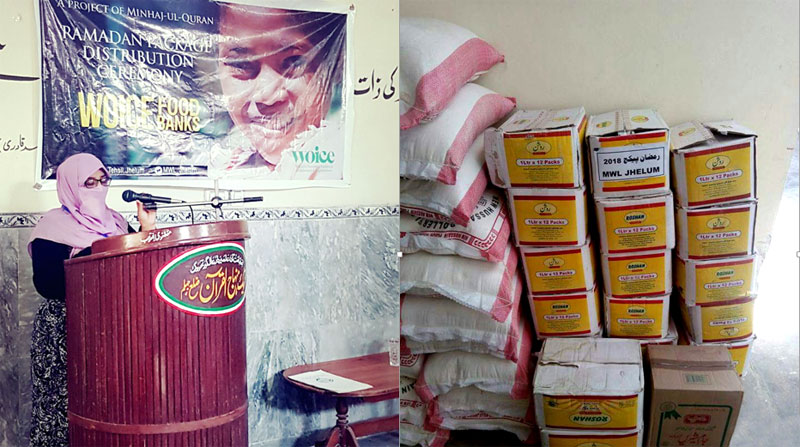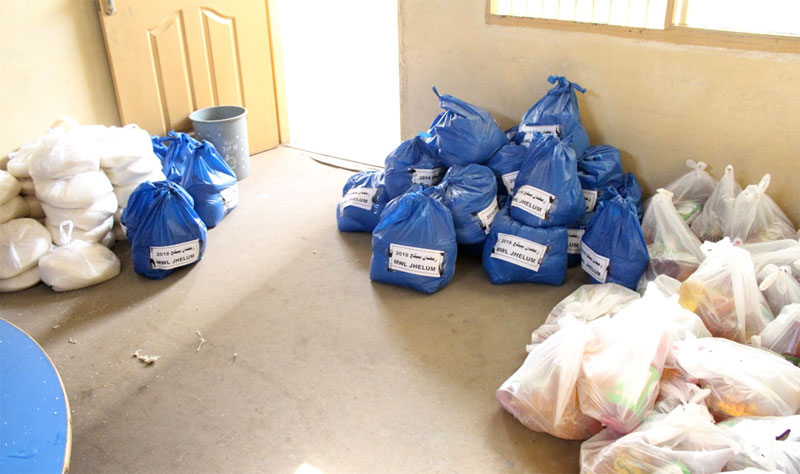 WOICE Food Bank, Shorkot
Door To Door Food Drives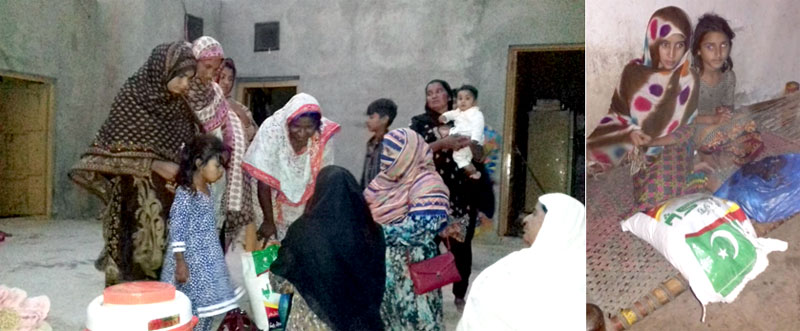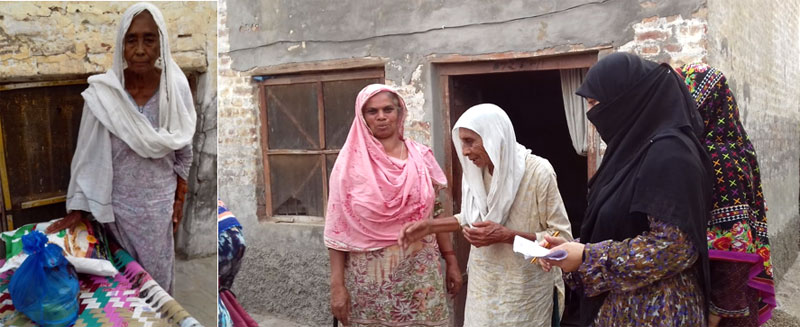 Peshawar: Distribution of female Dresses
Steps towards Peace

Dowry support, Deserving families (Lahore)
These little acts are Seeds of Peace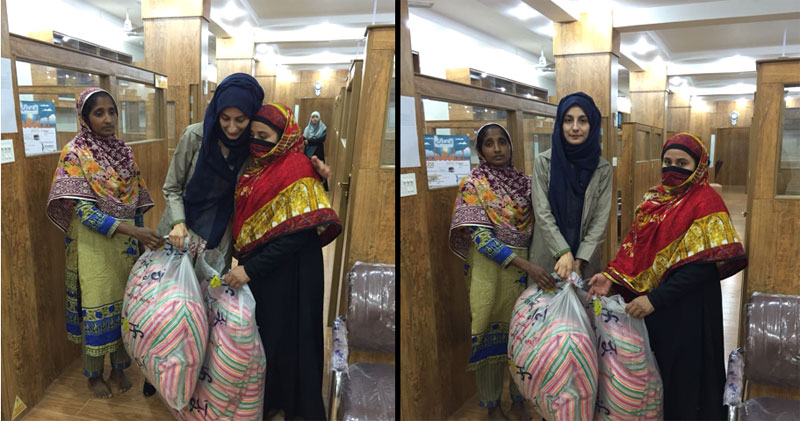 EID With WOICE: Eidi distribution
Seeds of Peace and Love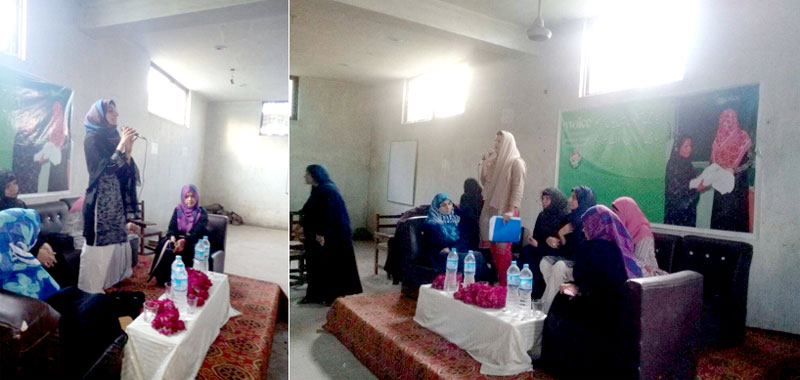 Eid with WOICE (Sialkot)
ACT OF PEACE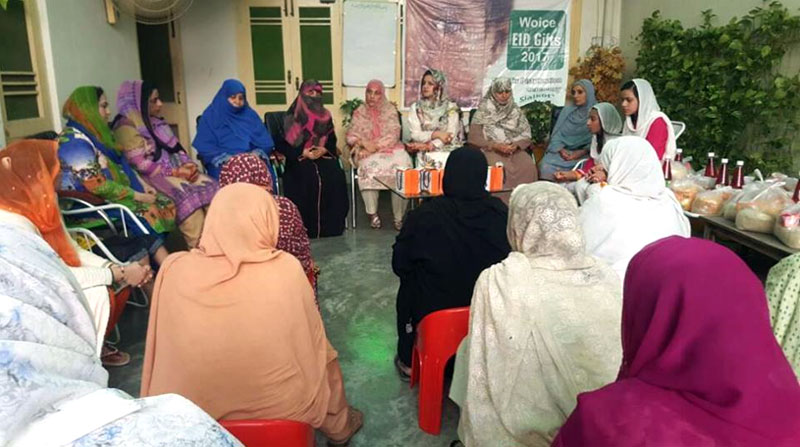 WOICE Iftar With Awaiting Eyes:
WOICE team under the supervision of Dr. Ghazala Hassan Qadri, the leader of WOICE, arranged an Iftar party with the honorable women from the upper and lower strata of society. The event was arranged to provide an atmosphere of love, Peace, respect and sharing between different segments of the society.
Such a culture can eradicate the wide fault lines between different strata of our society.
What does love and peace look like? It has the hands to help others. It has the feet to hasten to the poor and needy. It has eyes to see misery and want. It has the ears to hear the sighs and sorrows of men. That is what love looks like. WOICE is in Love with the man kind.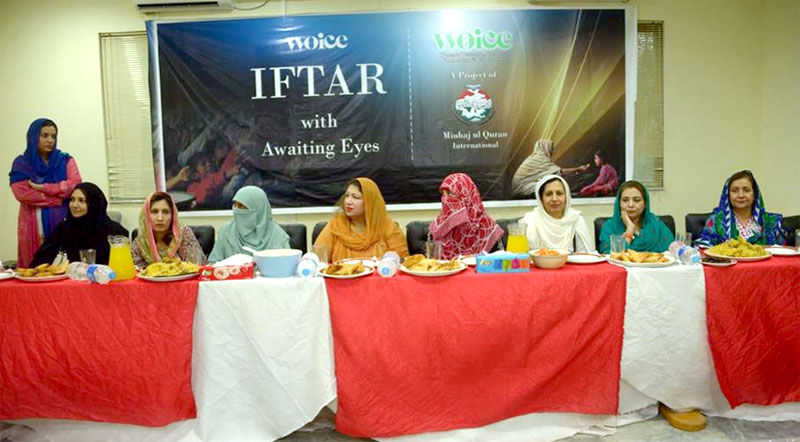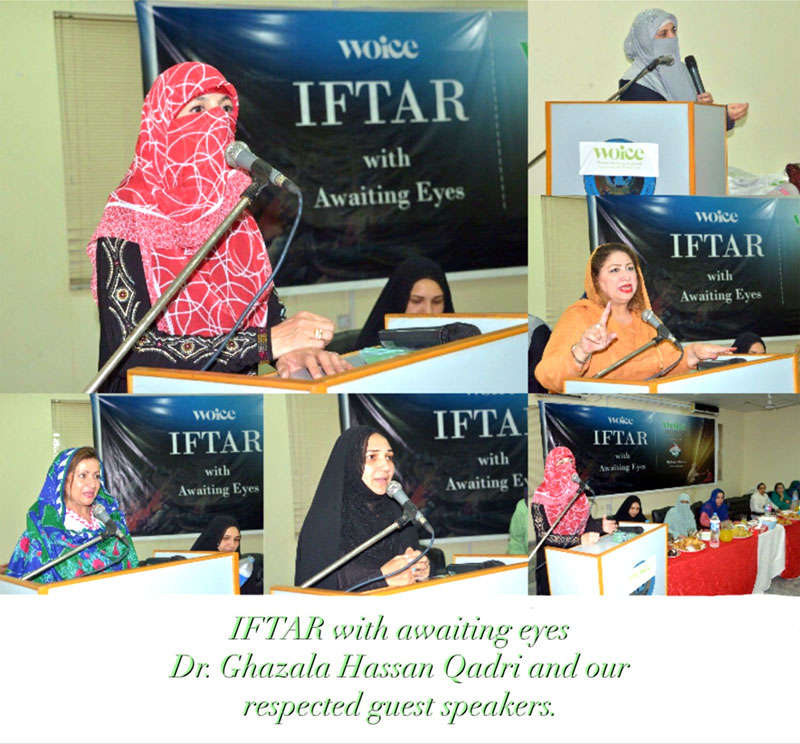 Peace through Literature
Theme:
Towards a Literature of Peace
Promotion of peace and tolerance through Literature
Women's Day Special Edition
8th March- 2017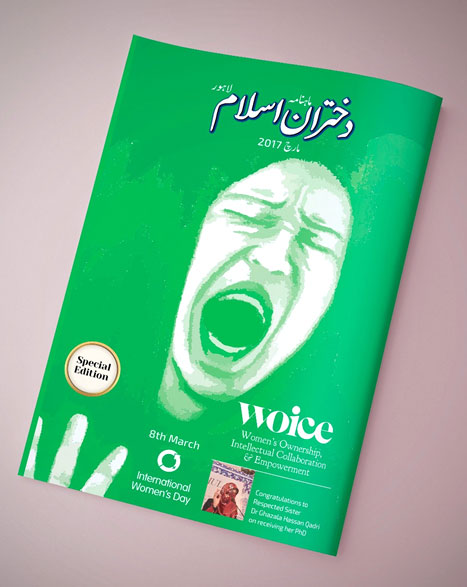 Special Edition 2019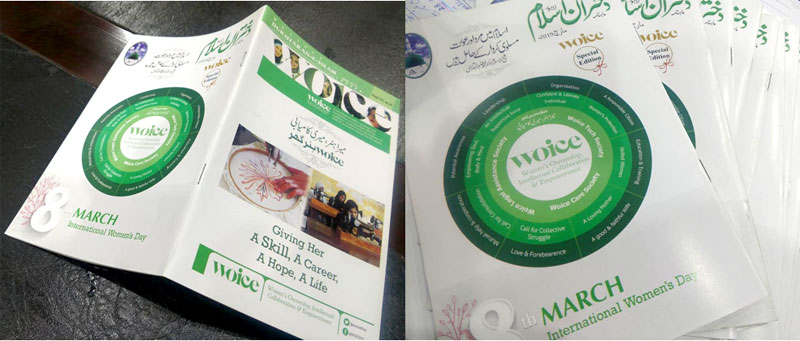 Awareness Booklet

Social Media Campaigns
Theme: To counter Antisocial Behaviors and denounce violence and promote tolerance according to the constitution of Islamic Republic of Pakistan 1973 WOICE is playing vital role on social media sites.
Facebook: @WOICEPK
Twitter: @woiceofficial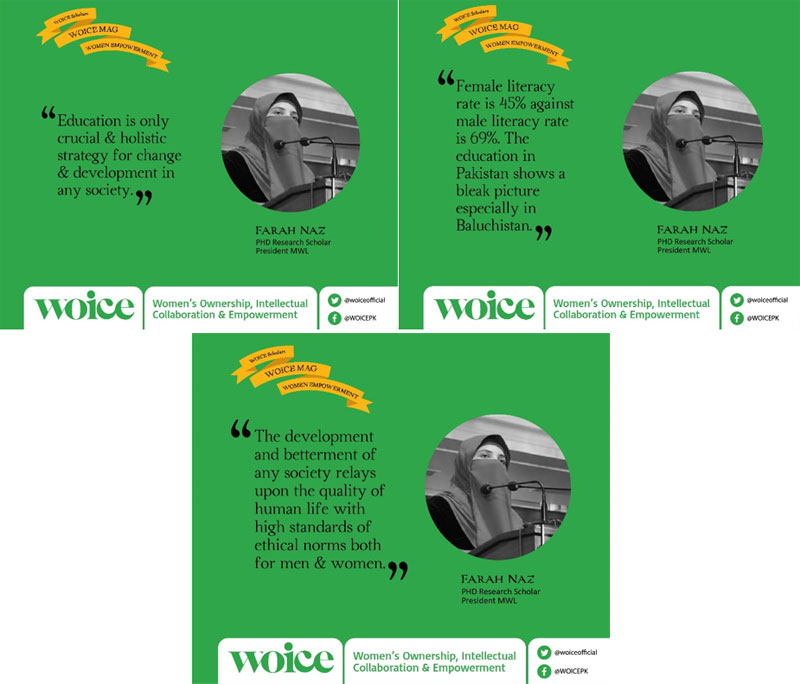 Women Dignity March 2019
Theme: Peace, Dignity and Modesty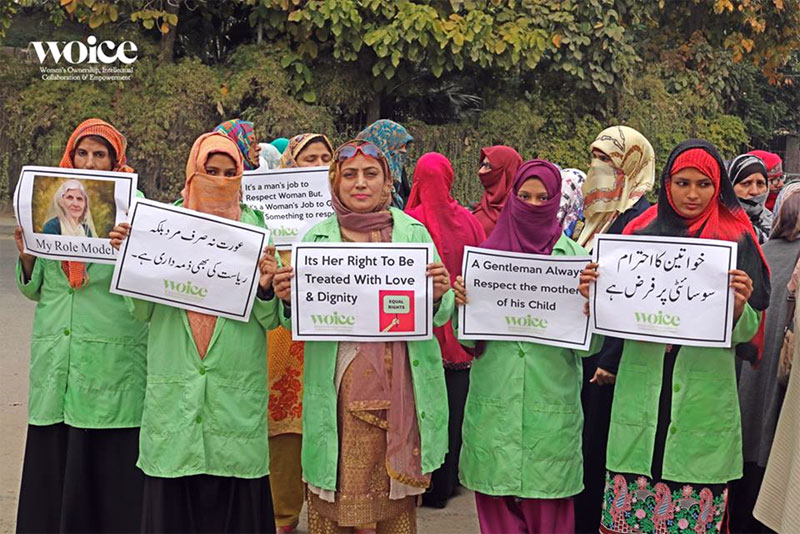 POJECT
Women Skill Development Project
Theme: Fight for Employment leads to peaceful society- Around 56% of Pakistan's Population comprises of young people and providing jobs for them seems extremely difficult in order to solve the problem and to eradication poverty and unemployment WOICE has introduced "Women Skill Development Project" which is providing business opportunities and entrepreneurship programs.
Slogan: My Skill, My Success
Inauguration of WOICE Hunar Ghar (Lahore)
March, 2019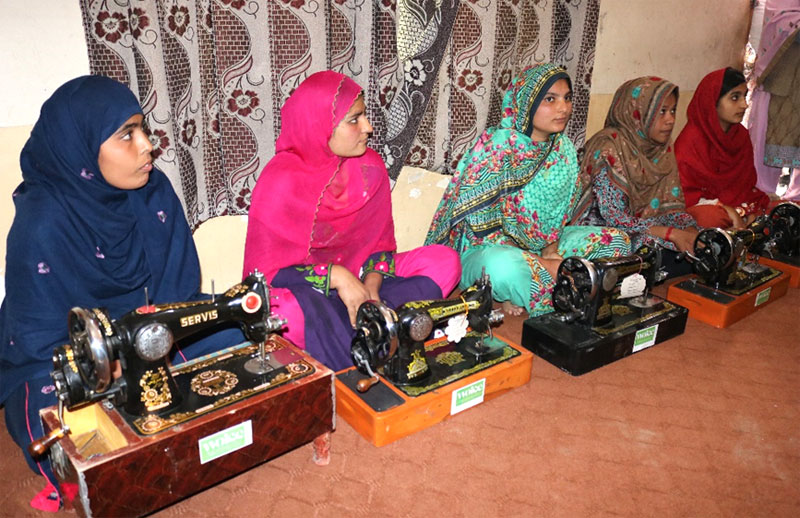 International Peace Festival
Theme: Women of Peace