Nasheed course is a brand new project of MYL Sisters (Norway). The aim of this course, which continued for a month, was to teach participants the fundamental theorem based on nasheed and hamd (recitations in praise of Allah), give intensive training in recitations, how one can achieve the love of Prophet Muhammad (peace be upon him) through nasheed and then establish a closer relationship with him (PB UH) and last but not the least give a thorough brief in self-confidence both in terms of theory and its implementation.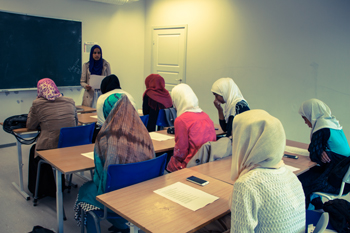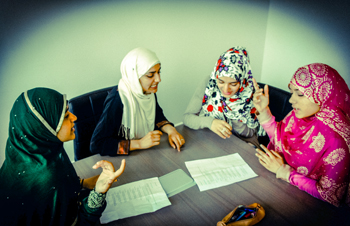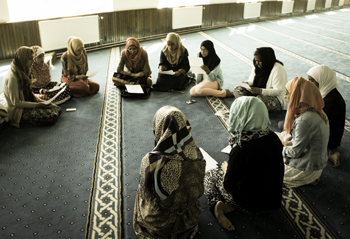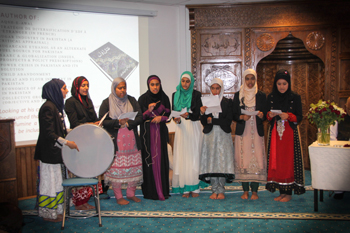 Nasheed course took place every Tuesdays and Thursdays between 5th June and 5th July at Minhaj ul Quran International center Norway. There were altogether fifteen female participants aged between 13-30 years who participated but only eleven of them completed this course successfully.
Course content:
- A 22-hour course
- Classes were scheduled in the afternoons.
- The introductory class was a brief introduction of fundamentals of Nasheed/Hamd Which provided participants an in-depth understanding of Nasheed.
- Intensive training of Arabic and Urdu Nasheed.
- Intensive training in using voice so one can present recitations in a right and proper way
- Individual and Group presentations in front of the whole class.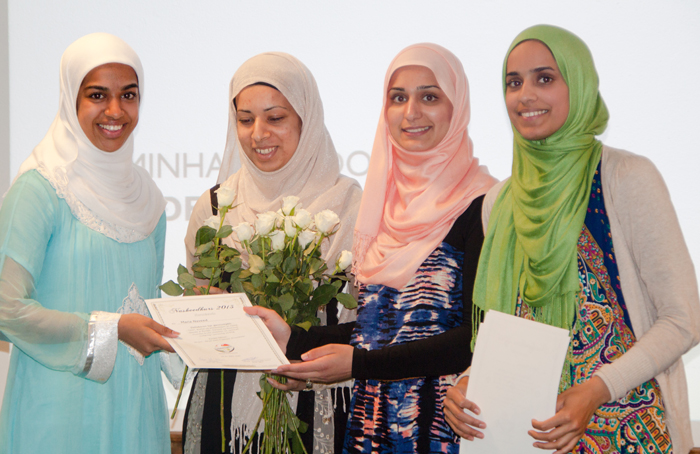 This course was organized in a very modern way in which new technological methods were used to teach nasheed. Psychological theories were also a part of the course content that could help participants to present nasheed in front of others with confidence. This course was headed by Iqra Mushtaq Khan, who herself is a nasheed reciter and has won a number of competitions in Norway. She noticed personal development among each student. Some improved their voices and other improved their confidence. Course participants also got the opportunity to perform a kalam in front of Sahibzada Hussain Mohi ud din Qadri during his visit to Norway on 23th of June, 2013. Some of the participants were so motivated that they established their own nasheed group to promote the love of the Prophet Muhammad (pbuh). This nasheed group is called'' Sheema''. Sheema is the organ of MYL-sisters and participate in various events on behalf of MYL.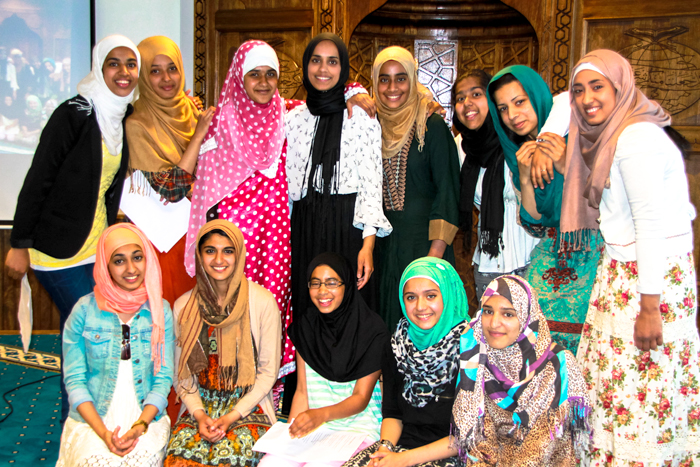 Nasheed course came to an end with a program where participants were awarded with diplomas and flowers in the presence of President Minhaj Women League (Norway), Ayesha Khan and President MYL- sisters, Anam Butt. Course was also evaluated by participants and got 9 numbers out of 10. This means that nasheed course fulfilled the expectations of participants. A big thank-you is due to Nasheed Project co-coordinators; Iqra Mushtaq Khan (Team member MYL), Samina Ahmed (Finance Secretary MYL) and Sana Yaqub (Team member MYL) who organized this course very excellently and made it successful. We're also thankful to Sister, Sana Shoukat, who contributed with additional help during this course.This course will definitely take place in future! Watch some scenes from whole Nasheed course 2013: http://www.youtube.com/watch?v=lx73VAIbWcE&feature=youtu.be
Reported By: MYL Norway