Sheikh Zahid Fayyaz, central President of Pakistan Awami Tehreek, has said that massive destruction suffered by parts of Balochistan and Sindh demands a big relief and rescue operation. He said that the federal and provincial governments needed to get into action mode along with the army to deal with the magnitude of challenge at hand. He directed Minhaj Welfare Foundation to immediately arrange relief goods for the earthquake hit people in the both provinces.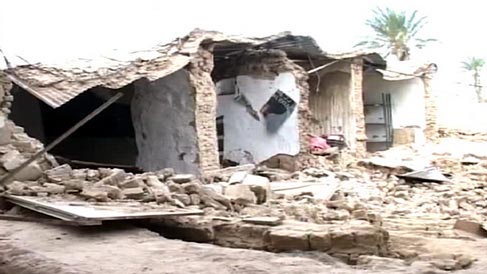 PAT President made these remarks while meeting a delegation of Pakistan Awami Tehreek (Balochistan) in the central secretariat of the party today. Sajid Mahmood Bhatti, Allama Latif Madni, Jawad Hamid, Mushtaq Nonari Advocate, Asif Sulehria Advocate, MH Shaheen, and Amjad Ali Shah were also present on the occasion.
Sheikh Zahid Fayyaz said that National Disaster Management Authority should act promptly to reach the people who were in acute need of relief, rescue and rehabilitation.
The PAT delegation from Balochistan apprised Sheikh Zahid Fayyaz about the scale of destruction wrought by the earthquake. They told him that hundreds of houses and shops were demolished due to earthquake and many areas were razed to rubble. They said that the rescue workers had not been able to access certain areas due to damaged roads and broken telecommunication infrastructure. He said that it was not possible to calculate the extent of destruction in these areas.
Sheikh Zahid Fayyaz prayed to Allah Almighty to rest the departed souls in peace and give patience to the bereaved families to bear the loss of their near and dear ones in natural calamity. He said that PAT was with the earthquake victims at this hour of grief.