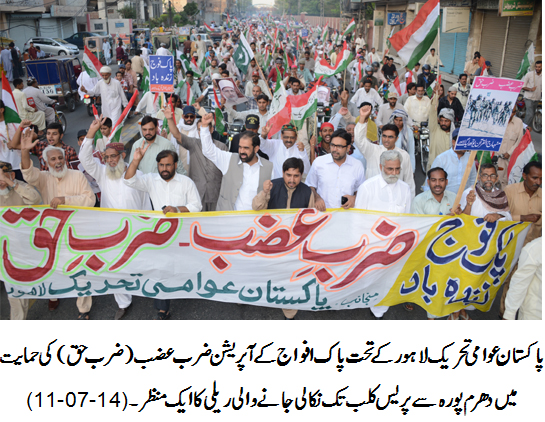 Attended by thousands of people, Pakistan Awami Tehreek (PAT) took out countrywide rallies to express their unstinted support for Zarb-e-Azb operation being conducted by the Pakistan military in restive North Waziristan to purge the area of terrorists of all hues and colour. The central rally in Lahore started from Dharmpura and concluded at the Lahore Press Club. The participants of the rally were carrying placards and banners with pro-army and pro-operation slogans inscribed on them. They also chanted slogans in support of the Pakistan armed forces on this occasion. The rally was led by PAT central President Dr Raheeq Ahmad Abbasi and PAT Lahore leaders.
Addressing the participants, Dr Raheeq Abbasi said that PAT talked about the need of military operation at a time when the nation was being deceived in the name of talks. He said that those who talked of resuming dialogue with terrorist amid continuing operation wanted to spread chaos and strife in the country, adding that such forces were friends of terrorists. He said that by deciding to launch the operation, the Pakistan army represented the aspirations of the masses. He said that officers and soldiers of Pakistan army were heroes of the nation and every citizen stood by their security forces. He said that the entire nation paid glowing tribute to the military for its operation to eliminate terrorists.
PAT President further said that Dr Tahir-ul-Qadri provided leadership to the masses and the Muslim Umma at intellectual, scholarly and practical levels against mischief of terrorism. He said that the government provided an opportunity to terrorists to prepare themselves for terrorist activities by engaging them in meaningless talks for eleven months. He said that the military's decision to launch operation was timely and much needed. He said that the military action and consequent purgation of terrorism would lead to peace in the country and the people would heave a sigh of relief.
Amir of MQI Lahore Irshad Ahmad Tahir, while speaking at the occasion, said that PAT was the armed forces in their Jihad to defeat terrorism once and for all. He said that IDPs were our benefactors and we would not leave them alone at this hour.
Hafiz Ghulam Farid, General Secretary of MQI Lahore, said that the inordinate delay in launching military operations and so-called talks with the terrorists led to a number of terrorist incidents in the country and martyrdoms of many citizens. He said that the government was responsible for the loss of precious lives, adding that the decision to start military operation should have been taken much earlier.
Lahore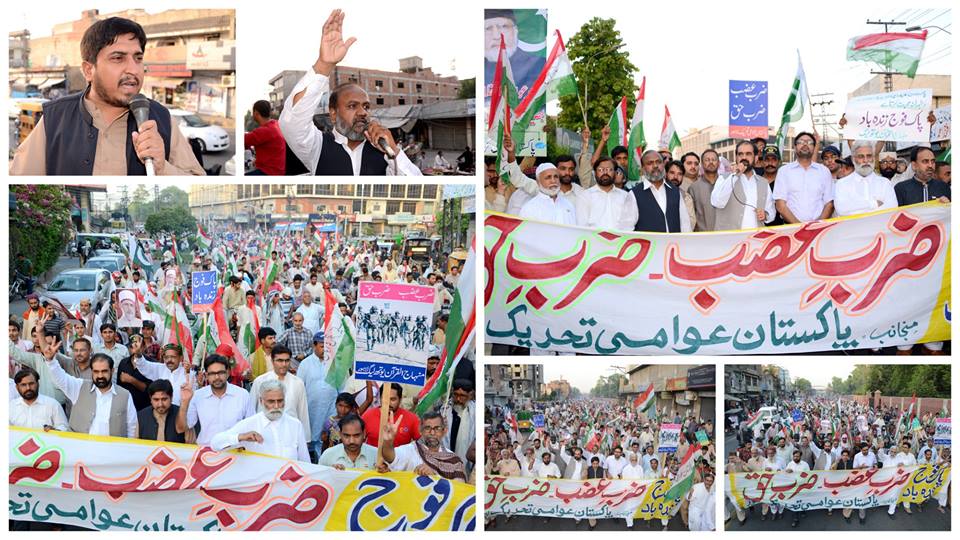 Karachi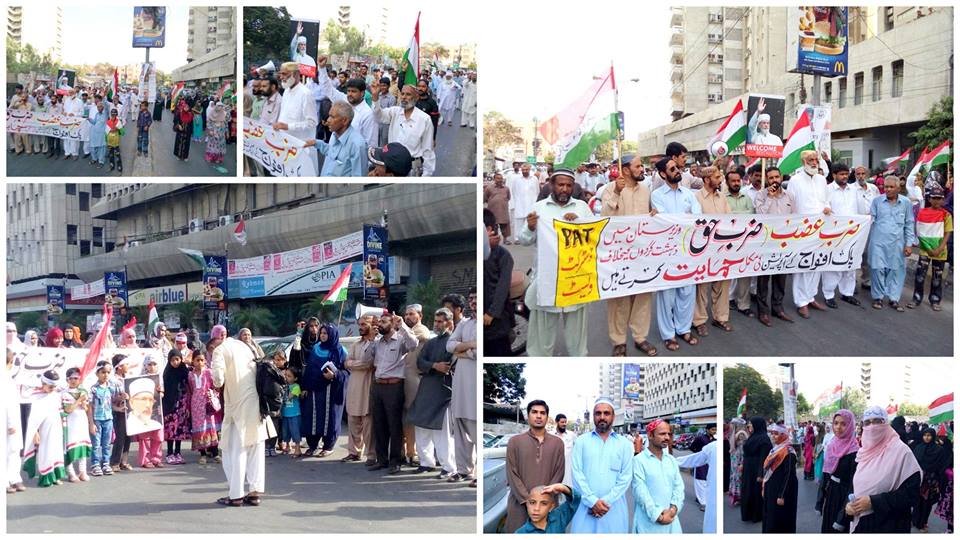 Faisalabad