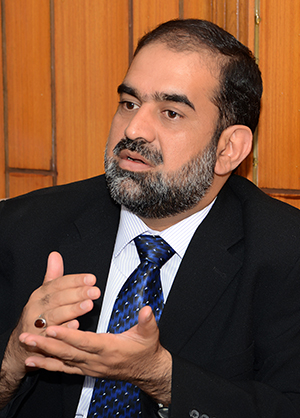 Pakistan Awami Tehreek (PAT) has strongly condemned the appointment of Dr Tauqeer Shah as Pakistan's Ambassador in World Trade Organization (WTO). Taking notice of the government's decision, the party has convened an emergency meeting at 2 p.m. to come up with a response on the development.
Condemning the appointment, central PAT President Dr Raheeq Ahmad Abbasi said that Dr Tahir-ul-Qadri had exposed the government's plan to appoint Dr Shah as Ambassador in WTO by showing an official letter on November 20, 2014 and the only reason of his appointment was special service he rendered in the Model Town tragedy.
Dr Abbasi said that the most important character of Model Town tragedy has been rewarded for his supervision of shedding of blood on the fateful day of June 17, 2014. He said that the killers of innocent people, who should be behind the bars for their crimes, are being rewarded enormously by the government. He said that the rulers feared that if the most important character of Model Town case was not muzzled by stick or carrot, he could very spell the beans and unveil important secrets. It is for this reason that he has been rewarded in this manner despite not possessing requisite qualification and experience.
The PAT President said that Dr Tauqeer Shah served as communicator between the CM and the PM Houses on the matter of Model Town carnage. He said that the party will not stay mum and will strongly protest the move and a meeting has been called at 2 p.m. for this purpose.