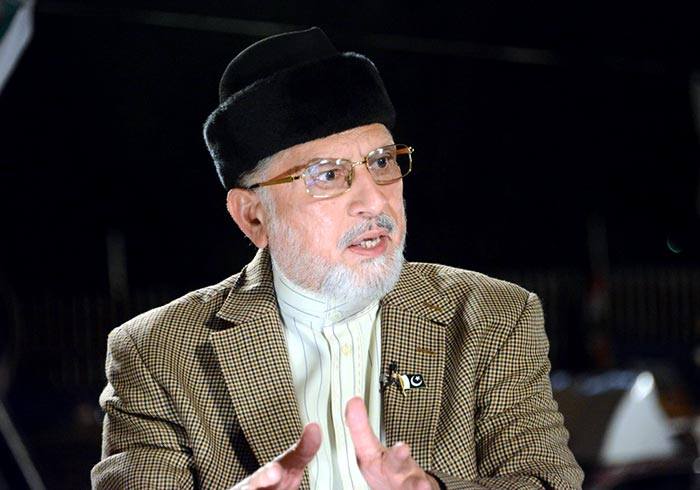 PAT chief Dr Muhammad Tahir-ul-Qadri has strongly condemned the terrorist incident outside the Police Lines in Lahore on February 17. He said that no day passes when the nation does not suffer a wound of terrorism inflicted by the terrorists. He said that by carrying out acts of terrorism in three provinces after the Peshawar tragedy on December 16, the terrorists have given a message that they can hit anywhere in the country as and when they want. He said failure to pre-empt the terrorist incident despite prior information represents failure of the Punjab government. He said that while police has been engaged in harassing Imams and removing amplifiers, the terrorists have been given a free hand to hit. He said that the provincial chief executive should decide once and for all whether he has to clinch business deals or run the province.
Dr Tahir-ul-Qadri expressed these views while talking to senior PAT leaders on phone from abroad. He said that it is the military alone which is fighting terrorists while federal and provincial governments are busy in political gimmicks. H said that as long as these rulers remain imposed on the nation, it will not be possible to put an end to terrorism. He said that the terrorist incident has exposed the reality of claims of fool-proof security in Punjab, adding that the rulers remain bent on thwarting the National Action Plan against terrorism.
The PAT chief said that a police, which cannot secure the wall of its building, is not expected to secure life and property of the people. Describing the Punjab government's ministers' and advisors' stance as ridiculous in which they had stated that terrorist could not reach their target, he asked as to what kind of target it was wherein the innocent citizens were martyred. He said that had the government and the institutions under it been working effectively, the terrorists would have been taken out in their dens.