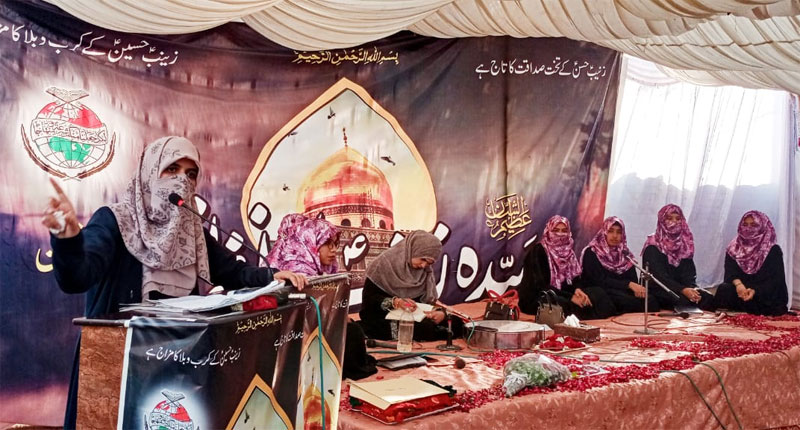 Minhaj-ul-Quran Women League Multan held "Sayyida Zaynab (sa) Conference" which was attended by hundreds of women from around the towns of Multan. Zonal Head South Punjab Adeeba Chaudhary and Coordinator Courses Irfan-ul-Hidayah Ms. Iqra Mobeen joined the conference.
While delivering lecture, Ms. Adeeba talked on the characteristics and personality of Sayyida Zaynab (sa) who challenged Yazid's injustice and exposed his nefarious crimes which he tried to wash away. She said that the way Sayyida Zaynab (sa) exposed and challenged Yazid is the reason that the message of Karbala is alive till date.
After concluding her talk, Ms. Iqra Mobeen briefed on projects of Irfan-ul-Hidayah department. President MWL Multan Huma Ismail also addressed the audience and concluded the conference with a thanks note for the worthy guests.