Minhaj-ul-Quran Women League Gujranwala held a grand Mawlid-un-Nabi (pbuh) Conference. Thousands of women became part of the conference and shared their inspiring views after the conference was over.
Secretary General MWL, Pakistan, Ms. Sidra Karamat, was the keynote speaker for the conference. She delivered a lecture on the topic of "Love and reverence of the Holy Prophet (PBUH)" and said that it is this love for Allah's beloved (PBUH) that is the core of our Iman. So strengthening this bond is a key to strengthen our Iman, she added.
President MWL Gujranwala Mrs. Huraira Bawer also addressed the conference. Ms. Sidra Karamat greatly appreciated Mrs. Huraira and the entire team of MWL Gujranwala who worked hard to hold this successful conference. Deputy Secretary Generals MWL Anila Ilyas and Habiba Ismail were also present at the occasion.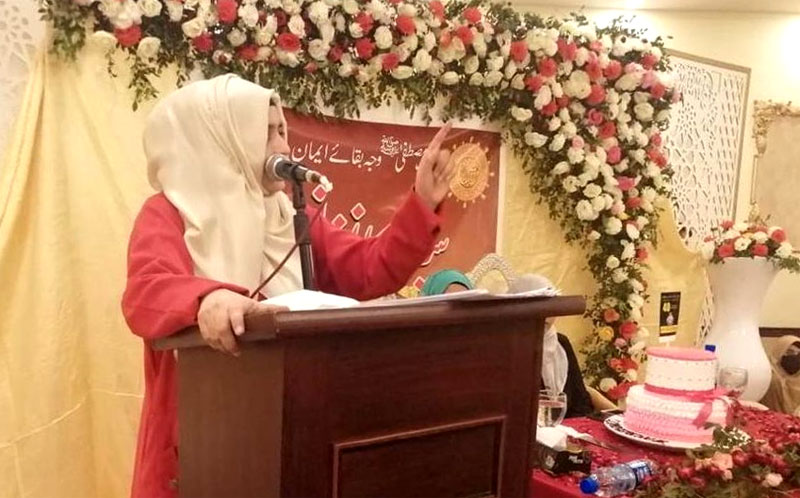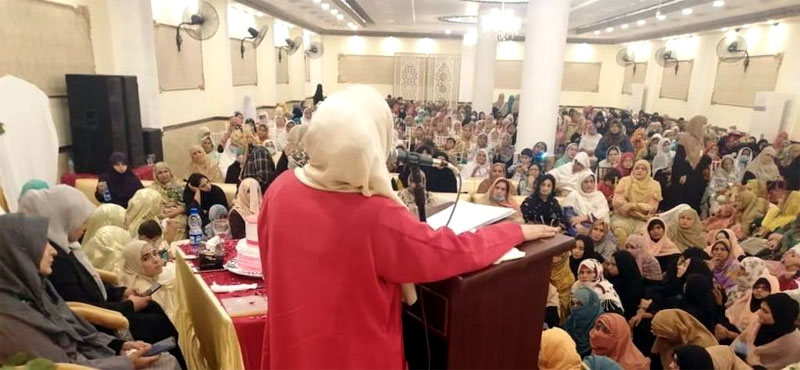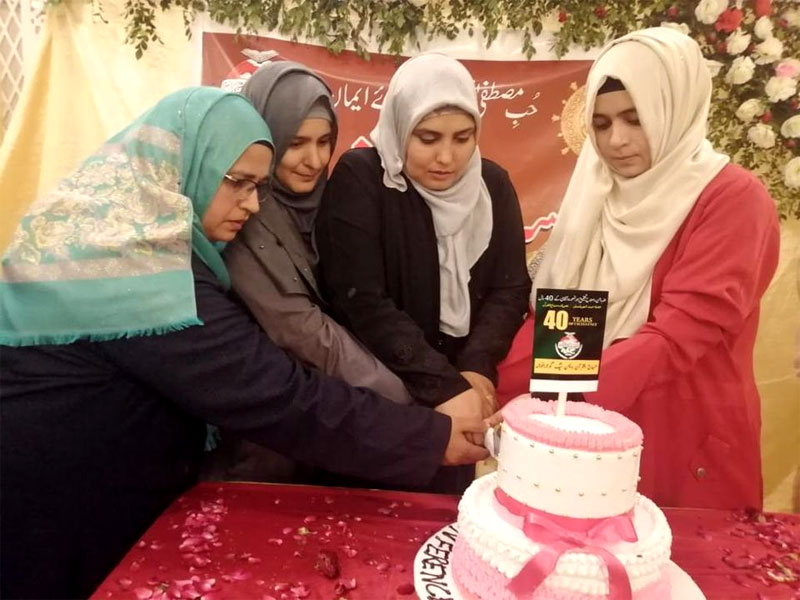 Book Stall