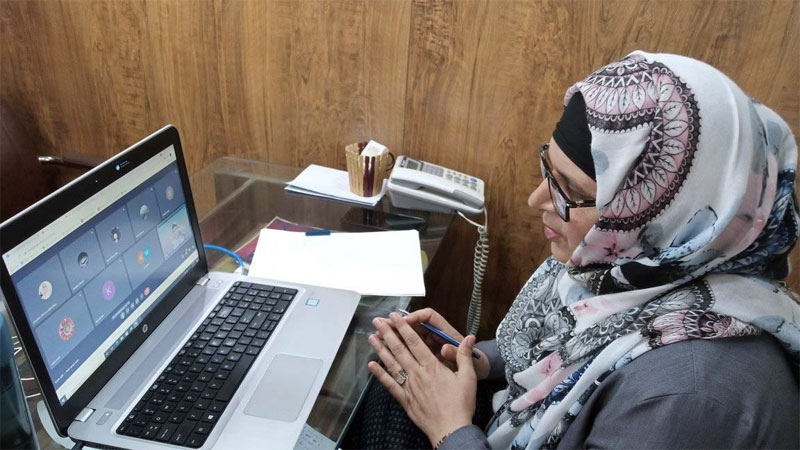 Zonal head MWL (North Punjab), Mrs. Irshad Iqbal and Eagers Director field and training, Ms. Kalsoom Qamar addressed an online meeting with district Rawalpindi chapter.
Mrs. Irshad Iqbal briefed team MWL Rawalpindi about Fahm-e-Deen project and the countrywide protests to be held on 17th June. She also discussed the execution, in Rawalpindi district; of both agenda points.
Mrs. Irshad Iqbal appreciated the district team for excellent Ramadan working report. She gave new targets to the team and hoped that they would continue to work with the same rigour and determination. She also underlined the need for a team effort in achievement of the organizational objectives. She said that MWL is playing its due role in raising awareness about women's rights. She also briefed the participants of various initiatives launched by MWL across the country.