Respect for human rights is the essence of our religion: Dr Farah Naz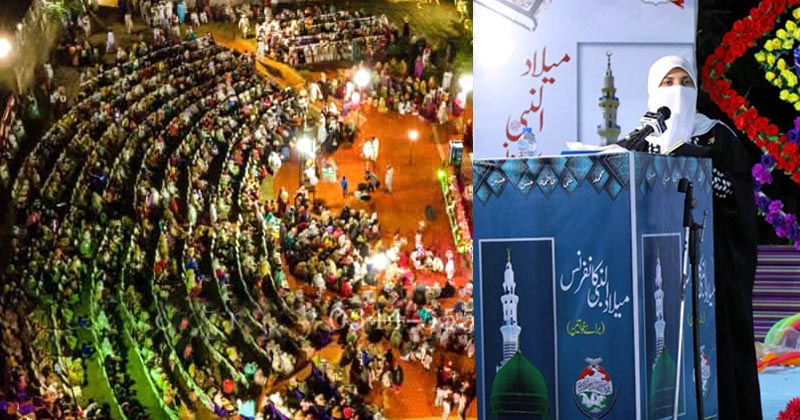 MWL Bhimber, Azad Kashmir, hosted an annual Milad ceremony in the holy month of Rabi-ul-Awwal. A high-powered central MWL delegation led by president Dr Farah Naz attended the program. Rafia Urooj Malik, zonal Nazima Kashmir, Fatima Saeed, zonal Nazima Northern Punjab, and Saadia Ahmad, coordinator Eagers club, were other members of the delegation. A large number of women attended the Milad ceremony.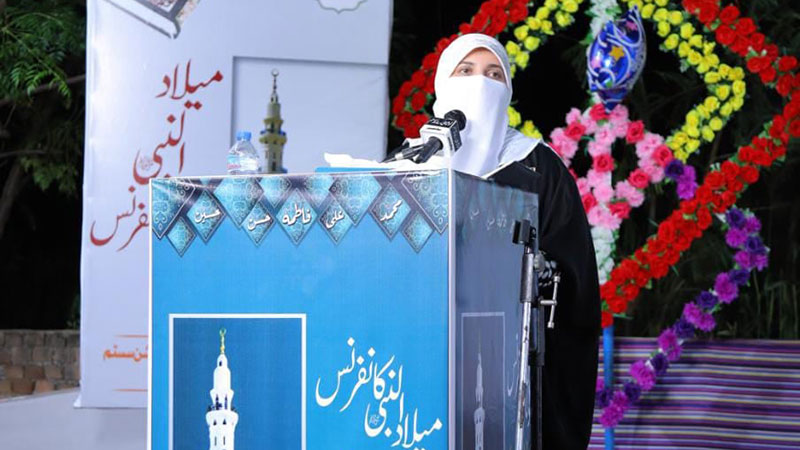 Addressing the participants of the ceremony, Dr Farah Naz said that the purpose of celebrating Mawlid-un-Nabi (pbuh) is to mould our character according to the excellent conduct of our beloved Prophet (pbuh). She said that there is a dire need to build character of our youth on the basis of honesty and trust worthiness, for the first introduction of our beloved Prophet (pbuh) was that of 'Sadiq and Ameen".
Dr Farah Naz said that religion is a code of life that guides its followers to live their lives according to its code of respect, love and welfare for others. She said Islam teaches us about human rights and those who are careful in fulfilling these rights without any discrimination are the true followers of this great religion. She said that love, harmony and respect is the message of Shaykh-ul-Islam.
The Eagers team Bhimber put up special stalls in the ceremony. A space for kids corner was a center of attention for the participants. The central delegation joined the local leadership to cut the cake marking the birth anniversary of the holy Prophet (pbuh).