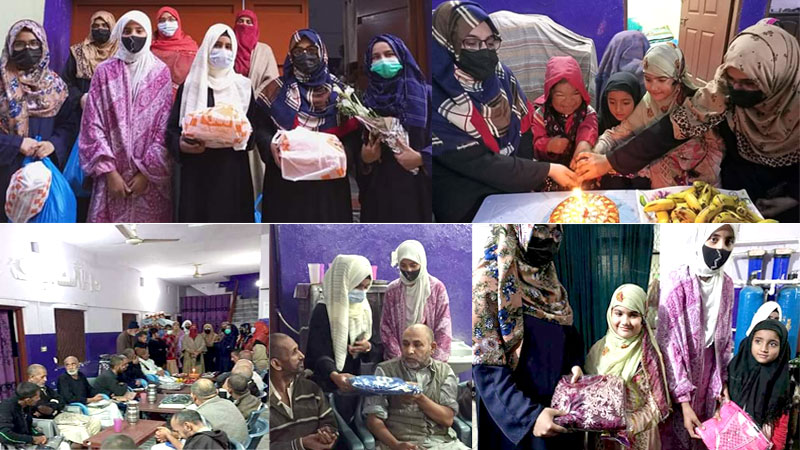 MSM Sisters Jhelum visited Old Age Home and Orphanage "Apna Ghar Jhelum" on the occasion of Mahfil-e-Milad ﷺ under the banner MSM Sisters.
The students distributed clothes, sweaters, socks, jackets, fruits and chocolates among the aged people and children of the Old Home. The purpose of the visit was to spread smiles on the faces of the elderly and children by including them in the happiness of Mawlid-un-Nabi (SAW). It was also aimed to sensitize the students to the need for looking after their senior citizens and extend every possible care in this regard.
Cake cutting ceremony was held with children in attendance. Speakers on the occasion threw light on the blessed life and Seerah of the beloved Prophet of Allah (pbuh). MSM Sisters recited Durood shareef and Naats. Mrs. Zain ul Abidin (President MWL Jhelum) and Miss. Rubina Kausar (Nazima Alhidayah Jhelum) were also present on the occasion.