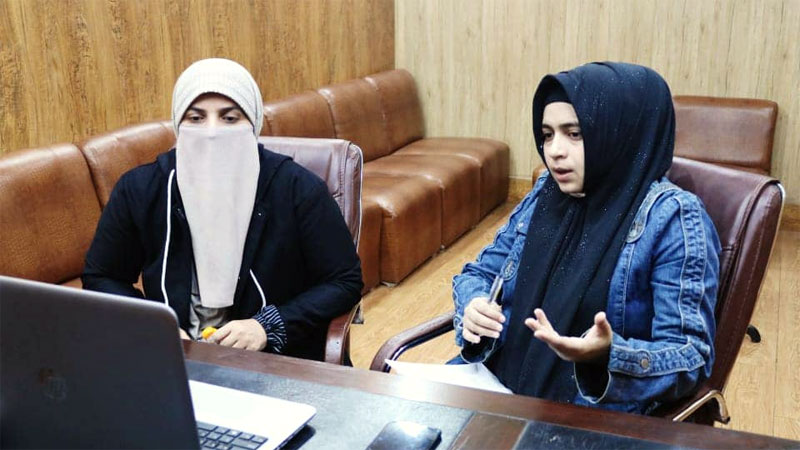 President MWL Pakistan Dr Farah Naz and General Secretary MWL Ms. Sidra Karamat held an exclusive meeting with team members of MSM Sisters (Pakistan) in which an executive working body was announced. Ms. Amna Mughal was appointed as President while Ms. Haneeum Maria Mubashir and Ms. Sarah Warraich were appointed deputy General Secretaries. Other executive team office-bearers were also announced.
The meeting discussed the future vision of MSM Sisters which is based on 5 basic indicators such as how to expand the network of the forum with the aim to promote the ideological, intellectual and revivalist tendencies of MQI; how to inculcate the moderate and balanced approach in society by eradicating the influence of dominant paradigms and extremist tendencies exist in Pakistani society; thirdly, it was also discussed how Mustafavi sisters will arrange the training workshops/sessions to make the students aware on ethical, moral and ideological foundations.
Lastly, the team shared plans on how they will arrange activities for students with prior segregation of their academic background and how they will develop their institutional network to spread the message of MQI in the society.
The meeting ended with the best wishes to newly appointed office-holders of MSM Sisters and some guidelines regarding future working strategies.