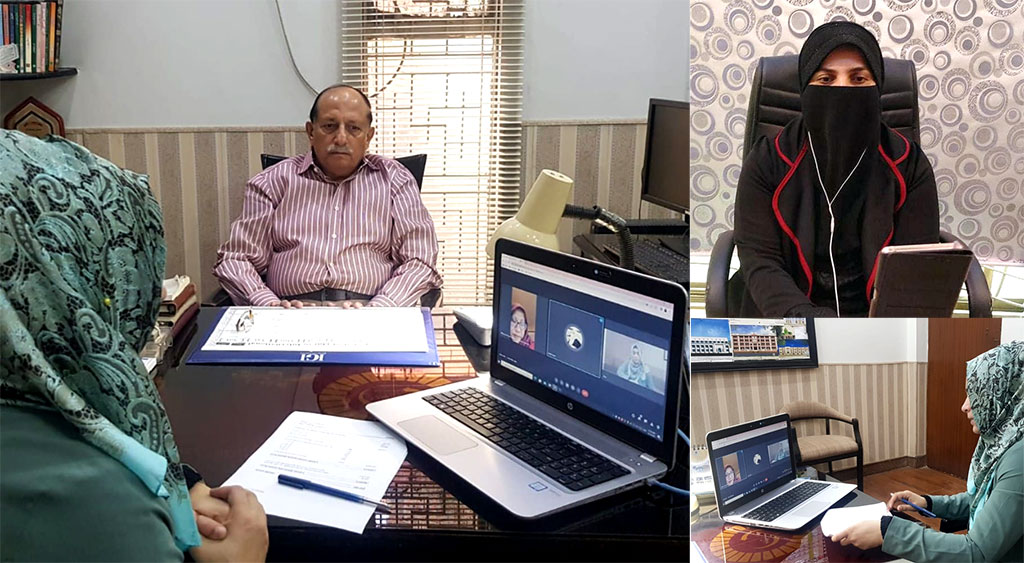 MWL team held an online meeting with the President MWL North America Dr. Maya Naz in recognition of her support for two major projects of Minhaj-ul-Quran Women League. Pakistan. Vice President MQI Brig (Retd.) Iqbal Ahmed Khan also joined the meeting and was extremely appreciative of her support for the dawah projects.
In his brief remarks on the occasion, Brig. (r ) Iqbal Ahmad Khan said that "Spending in the way of Allah Almighty is that great act which brings benefit in this world and the hereafter".
A brief report on the overview of these projects was also presented during the meeting by Dr. Farah Naz, President MWL Pakistan. General Secretary Ms. Sidra Karamat briefed about the updates of these projects.
Acknowledging the selfless contributions of the esteemed donor Dr. Maya Naz, Ms Sidra said that "Those who spend their wealth [in Allah's way'] secretly and publicly - they will have their reward with the Allah Almighty".