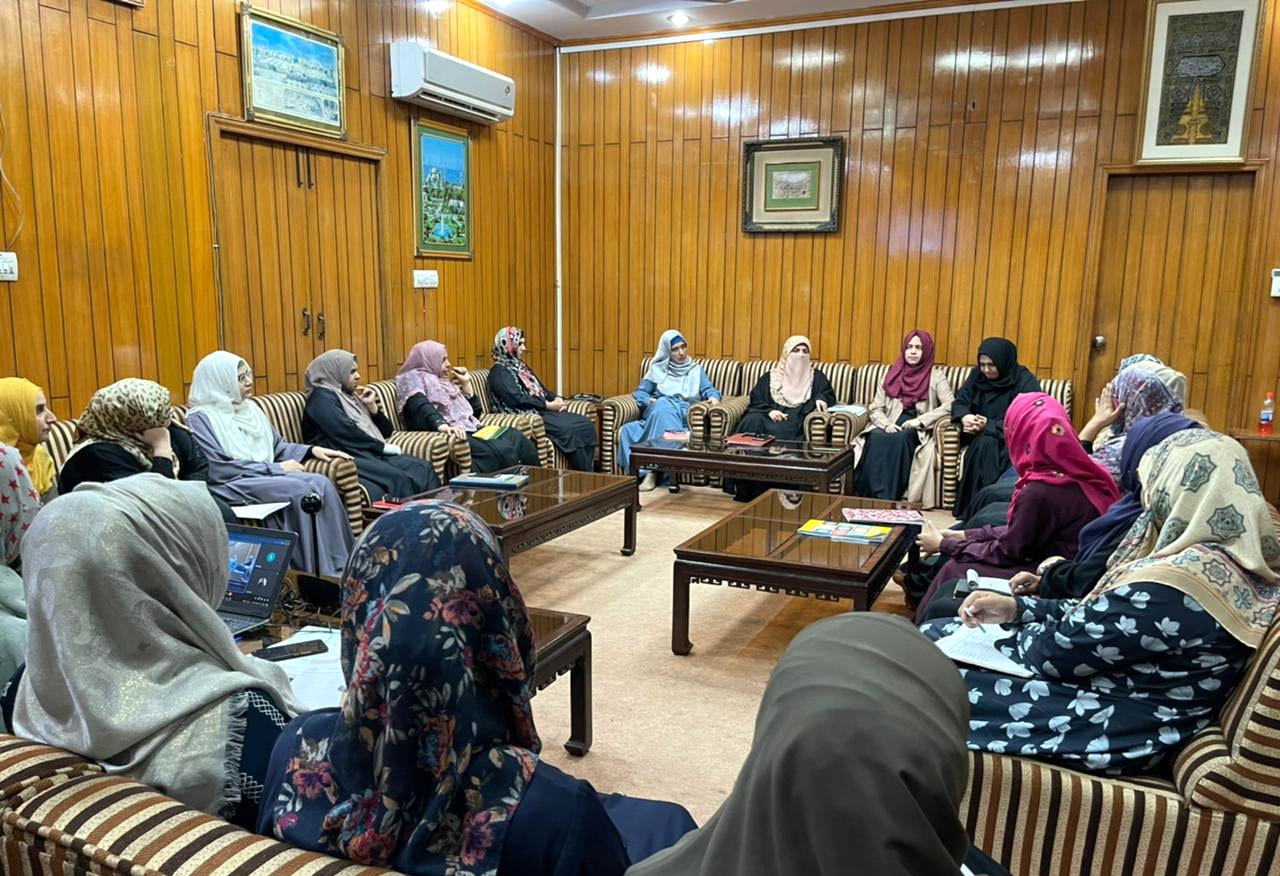 Minhaj-ul-Quran Women League arranged a Dua ceremony to mark Yaum-e-Badr and the death anniversary of Sayyida Aisha Siddiqah (RA). The central, provincial and district leaders of MWL as well as a large number of women attended the ceremony.
Addressing the prayer ceremony, MWL President Dr Farah Naz asked the women to seek guidance from the Seerah and life of Sayyida Aisha Siddiqah (RA). She said that we should shape our lives in line with the teachings and character of the mother of the believers, adding that improvement in society is possible only through character building. She said that her blessed life is a beacon of light for Muslim women around the world.
Central Nazima Sidra Karamat said in her speech that Gazwa-e-Badr drew a distinct line between the forces of falsehood and the truth. She said that the Islamic forces attained glorious victory in Gazwa-e-Badr, an epoch-making event which became the harbinger of the universal propagation of Islam. She said that the Guzva was the beginning of heralding an era of peace for humanity.
The Dua ceremony was attended by Irshad Iqbal, Anila Ilyas, Noreen Alvi, Umme Habiba Ismail, Ayesha Mubashir, Kalsoom Qamar and others.