MSM Sisters district Sialkot organized Sayyida Zaynab (salam Allah alayha) Conference at Sahab Marriage hall Sialkot. A large number of students joined from different educational institutes including University of Sialkot, Punjab College.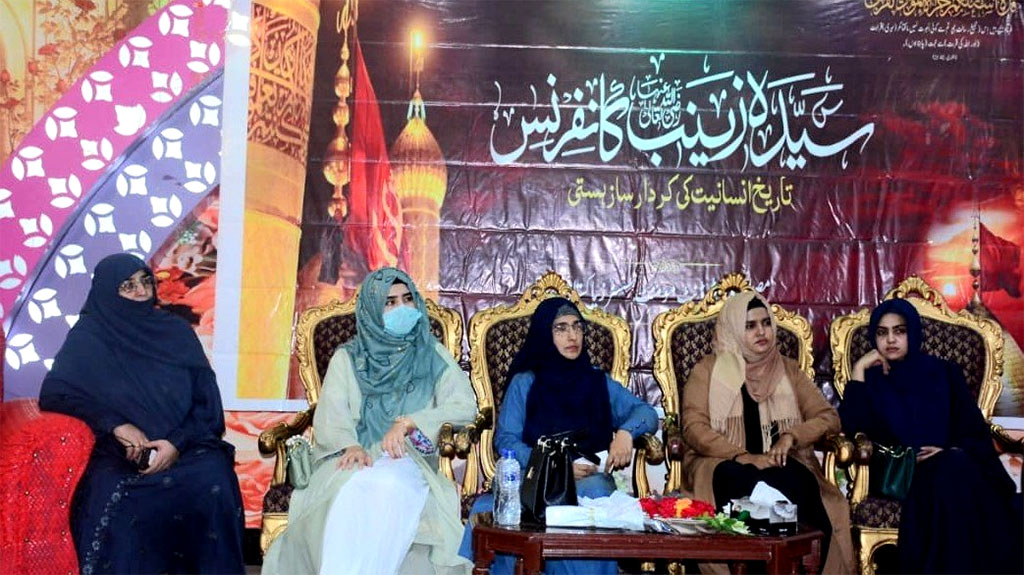 Guest Speaker Ms Ayesha Mubasher, while talking about the "Character of Sayyida Zaynab (salam Allah alayha)", said that Sayyida (salam Allah alayha) possessed all that points towards her immaculate majestic, dignified, and distinguished origin. She also possessed renowned bearings in the fields of perseverance upon principles, courage, eloquence, and whole-heartedness besides asceticism, chastity, piety, holiness, and magnanimity.
Ms Hareem Fatima, President Socio Welfare Society MSM Sisters Pakistan, introduced MSM Sisters and working dimensions of different societies of MSM Sisters. Moreover she added that MSM Sisters are striving hard to inculcate the character of Sayyida Zaynab (salam Allah alayha) in young females.
Dr Sidra Batool, dental surgon, and Dr Tatheer Intizar Hussain joined the conference and appreciated the work of MSM Sisters and Shaykh ul Islam Dr Muhammad Tahir-ul-Qadri.
Students and other participants showed keen interest in the book stall which was set up in the corner.