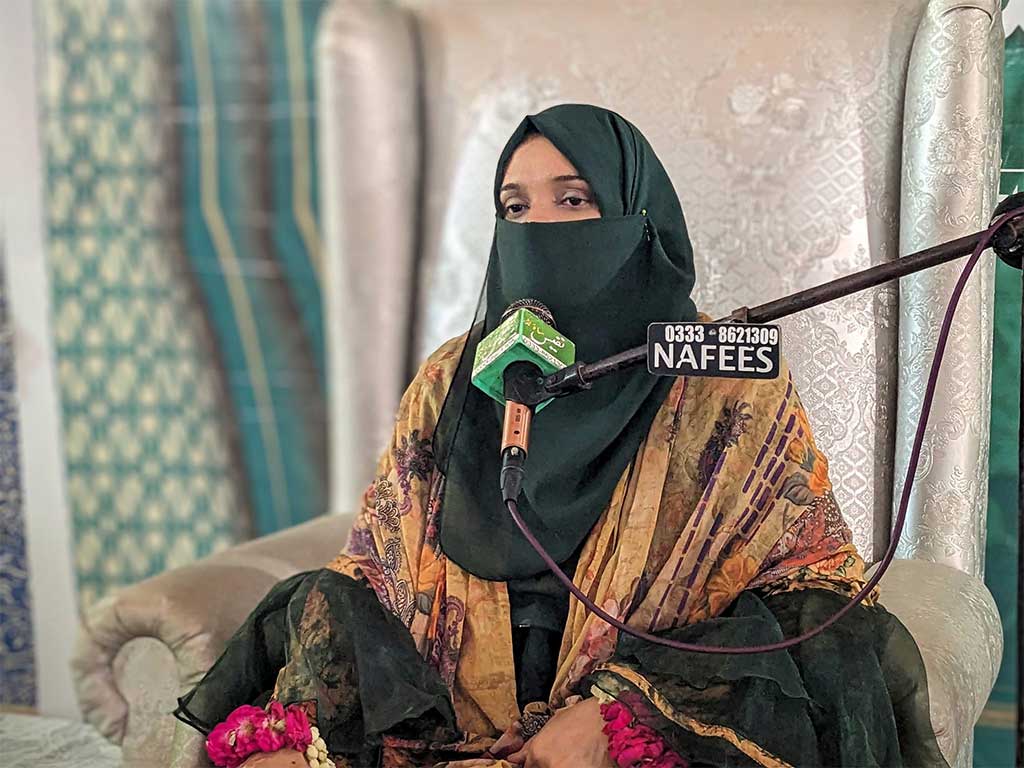 An annual Milad ceremony was held under the banner of Minhaj-ul-Quran Women League (Sambrial) in collaboration with Jamia Bibi Paak Syeda Fatim-tuz-Zahra. MWL scholar Asia Saif Qadri addressed the ceremony. Qaria Sidra Anwar, and Seema Qurat-ul-Ain had the honour to recite Naat. A team of MWL Sialkot led by Seema Qurat-ul-Ain Sahi was with the honorable guests.
A special speech of Shaykh-ul-Islam Dr. Muhammad Tahir-ul-Qadri was shown on the occasion. Ms. Asia SAif Qadri delivered a thought-provoking talk on the importance of celebrating Mawlid-un-Nabi (SAW). She gave a brief introduction of the books of Shaykh-ul-Islam Dr Tahir-ul-Qadri, adding that he played a leading role in promoting the culture of celebrating Mawlid-un-Nabi (PBUH).
The visiting ladies gave away certificates and shields among the graduates of Jamia as well as those who qualified the Irfan-ul-Aqaid course. Syeda Sidra Batool conducted the proceedings of the event.