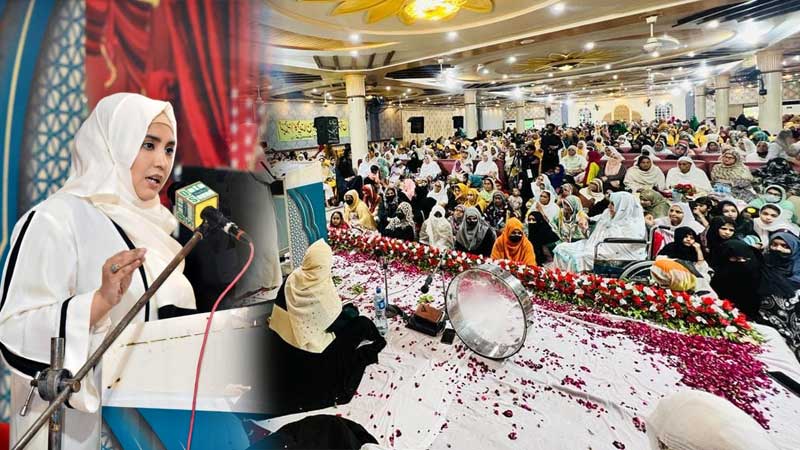 MWL Daska arranged a Milad ceremony which was attended by hundreds of women from Daska and neighbouring areas. Central MWL leader Aneela Ilyas joined the ceremony as a special guest.
In her speech, Ms. Aneela Ilyas threw light on the philosophy of Mawlid-un-Nabi (PBUH). She said that the arrival of the Holy Prophet (PBUH) is the greatest gift of Allah for mankind. She said that the believers should celebrate the event in the most befitting of ways. She urged the participants of the ceremony to study the blessed life of the beloved Prophet (PBUH) and reshape their individual and collective life accordingly.
The participants and the speakers appreciated the insightful speech and said that such programs need to be held more frequently to make the women aware of the real teachings of Islam.
Ms. Aneela Ilyas congratulated MWL President (Daska) Suvaira Rizwan, Humaira Yousaf and their teams on the successful conduct of the Milad ceremony.