On February 27, 2011, the youth of MQI Nelson and MQWL collectively organized a Mawlid-un-Nabi (SAW) conference to celebrate the birth of our beloved Prophet Muhammad (SAW) who was sent down to this world as a 'mercy to the entire mankind' .The hosting of the programme was shared by Naushaza Fiaz and Qaria Tahira Basharat. The gathering commenced with the recitation of the Holy Qur'an which was recited beautifully by Qaria Tahira Basharat. Naats were recited by young children and other youth sisters, including, Syeda Sobia Shah, Atiyah Parveen, Zahra Batool, Qulsoom Razzaq, Rifat Razzaq, Aisha Shakir and Sana Fiaz. By the grace of Almighty Allah (SAW) over 250 children, sisters and women attended the gathering.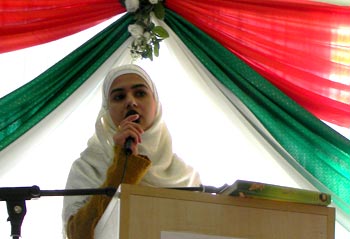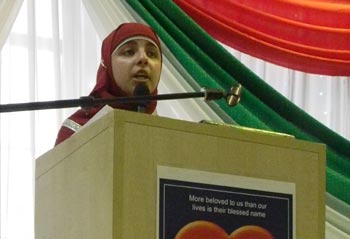 The guest speakers on this auspicious occasion were Syeda Fozia Shah Sahiba and Baji Maryam. They began with congratulating MQI Nelson, especially the youth on organizing a beautiful conference in the name of Allah's (SWT) beloved Prophet (SAW). Baji Fozia prayed for the ardent love of the Holy Prophet (SAW) to enter the youngsters' hearts and keep them on the path of 'Haq'. Baji Maryam spoke about how it was through the blessing of Allah (SWT) that so many people had gathered to express their love for the Holy Prophet (SAW) despite other events happening at the same time.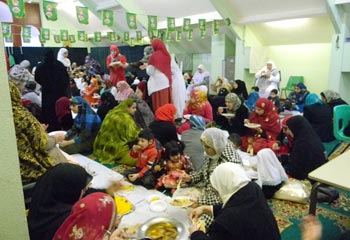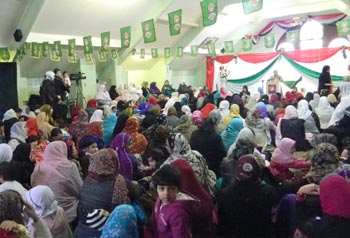 Qaria Tahira Basharat briefly spoke of the great efforts of Shaykh-ul-Islam Dr Muhammad Tahir-Ul-Qadri. She stated that Shaykh-ul-Islam is working day and night for the promotion of global peace, interfaith harmony and dialogue and unity of the Muslims. She also threw light on Shaykh-ul-Islam's latest lectures and emphasized the importance of listening to them. In today's modern age, Shaykh-Ul-Islam's Fatwa has reached all over the world and Qaria Sahiba quoted Shaykh-Ul-Islam when he said, 'Terrorism has no religion and Islam is a religion of love, peace and harmony'. There are many extreme scholars who are brainwashing the youth of today and taking them down the path of terror and Shaykh-ul-Islam has worked selflessly to bring the youngsters back to the ultimate truth. The conference concluded with dua by Sughra Sahiba.
Reported by: MQI Nelson Sisters