On the 17th of April 2011, MYL Sisters of Bradford held a fundraiser to raise money for the victims of the disastrous earthquake and Tsunami that hit Japan recently. The day consisted of a variety of activities, ranging from henna and face painting to bouncy castles and decorating your own cake.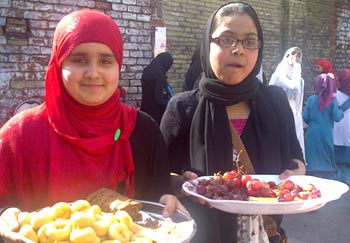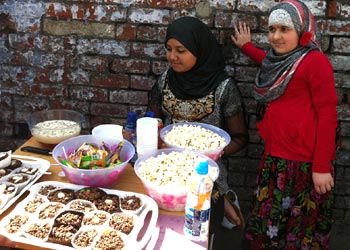 The weather was beautiful and it turned out to be a very pleasant day where everyone enjoyed himself immensely. The kids in particular were very excited running from stall to stall. The event also managed to attract a wide, non-Pakistani, community, which spoke volumes about the recognition of MYL Sisters in Bradford. Even though the fundraiser was set up in a short time, the money raised during the occasion reached £680.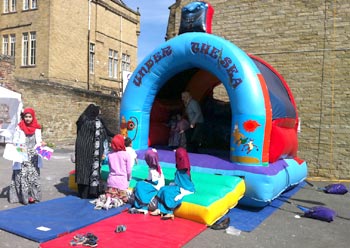 The MYL Sisters' team did a fabulous job in making this fun day very attractive and as entertaining as possible. Special thanks to two particular members, Ayesha Naz and Maliha Khatoon, both of whom are 11 years of age. These girls took up the major responsibility to organize this fundraiser and should be applauded for their efforts .The money raised would be donated to the victims of Tsunami in Japan.
Reported by: Mariya Qadri, Marinah Syed Shah