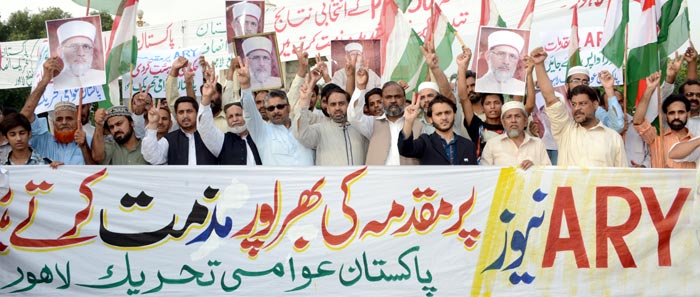 Pakistan Awami Tehreek held countrywide demonstrations to protest against the Balochistan government's dictatorial and anti-media attitude and to show solidarity with ARY News. The demonstrations, held across the country in front of press clubs of all major cities, were attended by PAT workers in large numbers. The participants of these demonstrations chanted slogans against the cruel act of registration of FIR against ARY News, one of the country's leading and old broadcast channels.
The major protest demonstration, which was attended by hundreds of people, was held in front of Lahore Press Club. The protesters demanded of the government of Balochistan to withdraw illegal, unconstitutional and immoral FIR against the channel, which was aimed at muzzling freedom of expression.
Addressing the demonstration, Muhammad Afzal Gujar, President of PAT (Lahore chapter) said that ARY News played a pioneering role in awakening patriotism. He asked the government of Balochistan to desist from foul activities. He said that the provincial government's act drew widespread condemnation and people belonging to all walks of life expressed their anger and disgust at registration of FIR against the channel. Likening the FIR to coercion, he said that the government's effort to muzzle media freedom would not be tolerated at any cost. He said that no section of society would put up with such an arrogant and overbearing attitude of the government.
Irshad Ahmad Tahir, Amir of MQI Lahore, also addressed the demonstration. He said that registration of FIR against ARY News was an attempt to send a strong message to the media outlets. He said that MQI and PAT condemned such highhandedness. He said that his organization would not accept any such act as aimed to harm media freedom in the country. He paid a rich tribute to ARY News for its neutral and balanced editorial policy and unbiased coverage of the events, adding that the channel played its educative role very well.
In his speech on the occasion, Hafiz Ghulam Farid, Secretary General of Lahore chapter of MQI, said that electronic media was doing its duty of forming people's opinion based on facts on the ground. He said that it showed mirror to the governments and created awareness among the people. He said that registration of a legal case against a channel which spread awareness was fascism which would be resisted at every cost. He said that the people stood by ARY News and such undemocratic and dictatorial measures would not be tolerated at all. He said that the retributive action of the Balochistan government was merely a beginning and the trend was likely to be picked up by the federal government too, adding that the people stood behind media organizations and would foil all conspiracies against the fourth pillar of the state.
The protest demonstration was also addressed by Lahore chapter President of MYL Shahzad Qadri and MSM Lahore leader Mashooq Ahmad.
Islamabad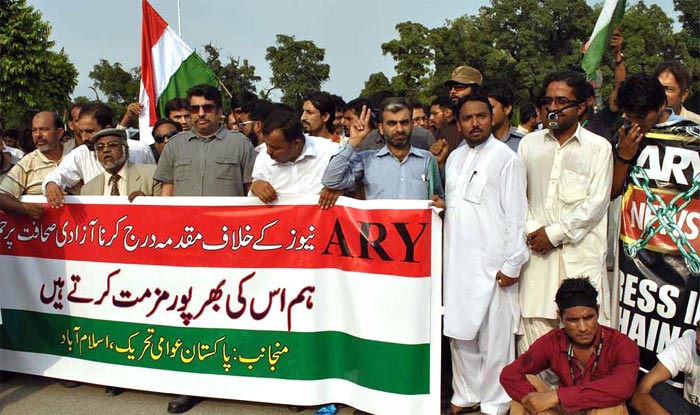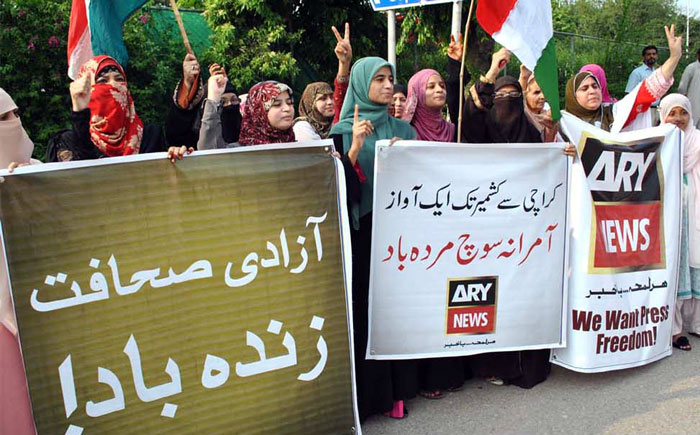 Layyah