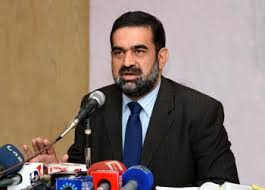 PAT President Dr Raheeq Ahmad Abbasi has said that the recent statement of former Prime Minister Yousaf Raza Gilani has exposed the so-called democracy and politics of deal-making. He said that PML-N was an expert in politics of clinching deals and agreements to make its way to power through thick and thin. He further said that Sharif brothers believed in politics of retribution and revenge, adding that backtracking on agreements was their old habit.
Dr Raheeq Abbasi expressed these views while talking to party office holders from Islamabad/Rawalpindi. Umar Riaz Abbasi, Sajid Mahmood Bhatti, Iftikhar Shah Bokhari, Raja Akhtar, Hanif Mustafavi, Raja Sajid Mahmood and others were also present on the occasion.
Dr Abbasi said that following grant of pardon after being convicted in plane conspiracy case, Nawaz Sharif turned his back on his promise of not taking part in politics for ten years. He said that the rulers wanted to settle scores with Pervez Musharraf by getting him punished. He said that politics of deal-making did not offer the nation anything except poverty, unemployment, terrorism, destitution and killing.