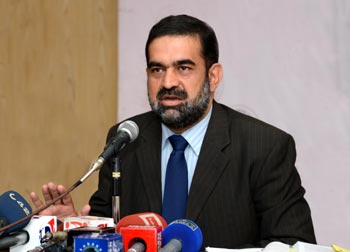 Central PAT President, Dr Raheeq Ahmad Abbasi, has categorically stated that PAT would not accept any Joint Investigation Team (JIT) formed unilaterally by the government on the Model Town tragedy. He said that we have made it crystal clear from day one that we would not accept any head of JIT who belongs to Punjab, Sindh and Balochistan. He said that the government of the day, which was directly involved in the Model Town incident, is a major hurdle in the way of dispensation of justice. He said that PAT Chairman Dr Muhammad Tahir-ul-Qadri will announce future course of action on his return from abroad.
The PAT President said that neither has the report of Judicial Commission on Model Town tragedy been made public nor has JIT been constituted after registration of FIR. Reacting strongly to an alleged announcement regarding establishment of JIT by the government, Dr Abbasi that the PAT chief Dr Tahir-ul-Qadri never sought constitution of such a JIT. He said that the government ministers agreed to form a neutral and bipartisan JIT in their dialogue with PAT but the fact that an independent JIT has not been established yet is proof of the fact that the government is using delaying tactics and making things more complicated in the process.
Dr Raheeq Abbasi said that PAT rejects any such JIT that is formed without taking the party on board. He said that the rulers are working on a dual policy, adding that they say one thing but do another. He said that we will not rest till we get justice for martyrs and the injured of Model Town tragedy.