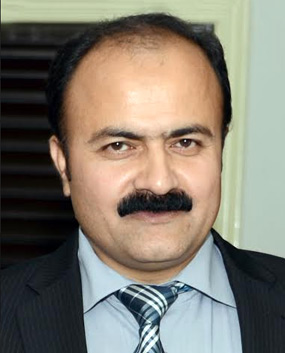 Director of Minhaj Welfare Foundation Syed Amjad Shah has said that a ceremony of congregational marriages of 23 couples will be held this year as well in the Secretariat of Minhaj ul International Lahore on March 29. The committees have been established in connection with arrangements of the ceremony. 22 Muslim and one Christian couples will be married off in the mass marriage function. Muslim religious scholars will solemnize the Nikah of Muslim couples whereas priests will perform the marriage rites of the Christian couples in accordance with their religious practices. The Nikah of every couple is solemnized separately for which the services of Minhaj Ulama Council are hired.
Syed Amjad Shah expressed these views while addressing the meeting of heads of administrative committees here in his office the other day. Khurram Shahzad, Tanvir Hamoyun, Mian Iftikhar, Adnan Javed and others were present on the occasion.
Syed Amjad Shah said that given the higher levels of price hike, it has become almost next to impossible to get the daughters of the poor households married off. It is for this reason that the girls grow grey and while hair while waiting for their marriages because their parents cannot afford the staggering expenses. He said that Minhaj Welfare Foundation, under the leadership of Dr Muhammad Tahir-ul-Qadri, has been in the forefronts of efforts to help the poorest of the poor with intent to ease out their burden of life.
The Director MWF said that mass marriage ceremony is an annual feature of the programmes held under the banner of Minhaj Welfare Foundation in which every bride is given dower of Rs. 1.5 lacs in addition to arrangement of food for 50 guests of the couple. About 2000 guests are hosted who are served marriage feast on the occasion. The venue of mass marriage ceremony is a sight to watch as it is decorated beautifully. Noted personalities belonging to various walks of life such as politics, civil society organizations, religion, NGOs, and showbiz, etc are expected to attend the ceremony on March 29. The arrangements are underway at great pace for the ceremony.