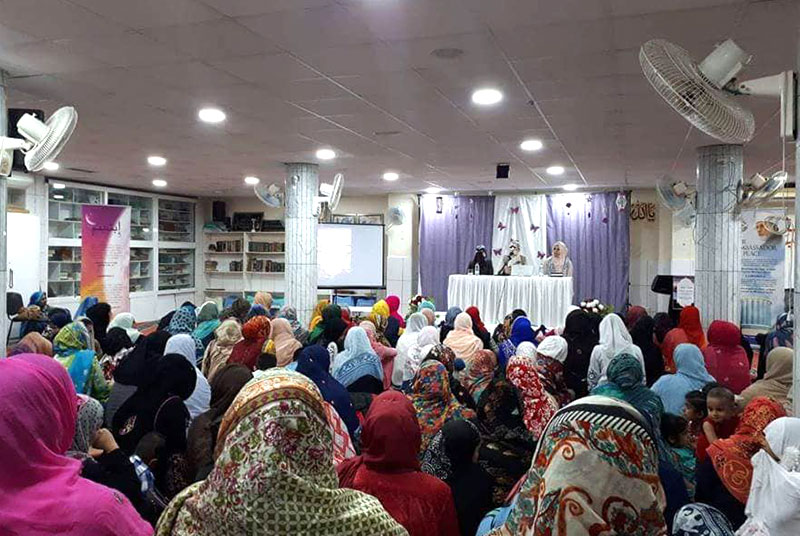 Minhaj Sisters Spain with the collaboration of Minhaj Women Spain organized a training workshop for sisters on the topic of "Our Identity and Our Priorities"
The Woman of substance Dr Ghazala Hassan Qadri was keynote Speaker at the workshop, she told the sisters that despite of living in the western society always our first identity would be as a Muslim girl and we should be proud and feel confident for that.
She emphasized that our priorities should always be to become a better person and better Muslim and beneficial for others as she Quoted that the best of you are those who call you for "Sirat e Mustaqeem" for the right path.
Questions were always asked by Sisters in which sisters asked for guidance regarding their dress code, Islamic values and Membership of MQI.
In answers of different questions, she explained that our purpose of life must be to please Allah Almighty and not this Dunya. The only thing that really matters is that how we utilize this life and how we serve humanity and how we become closer to Allah!
The session ended on beautiful Dua!