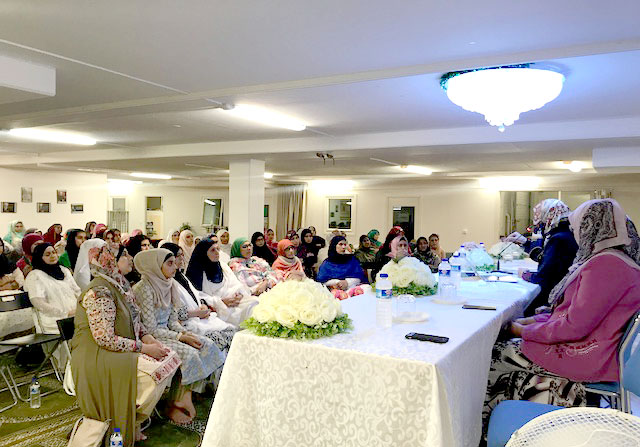 Dr Ghazala Hassan Qadri speaking on special session of the Minhaj Women League Malmö
On the 8th August 2018, The MWL Malmö team had the blessing to have an exclusive lecture by Dr Ghazala Hassan Qadri, Member of the Supreme Council (MQI) and General Secretary of Minhaj-ul-Qur'an Women League International. MWL Malmo organized a beautiful conference, Sister Shirin Sheikh, the vice president of MWL Malmo organized the decoration on the stage with beautiful flowers, inside the hall with the nalain paak hanging and roses & tulle on the stairs.
Dr Ghazala talked about the Woman's responsibility and role in serving Islam. Guest of honor also included the respected Sister Basima Hassan Qadri. It was a successful event Alhamdulillah, Dr Ghazala Qadri spoke about our difficulties living in a society where there are many different priorities in this Dunya, and that we need to battle everyday with our inner Nafs, to put our anger aside and try to change our thinking and our daily needs and to struggle to be a better Muslim in every way.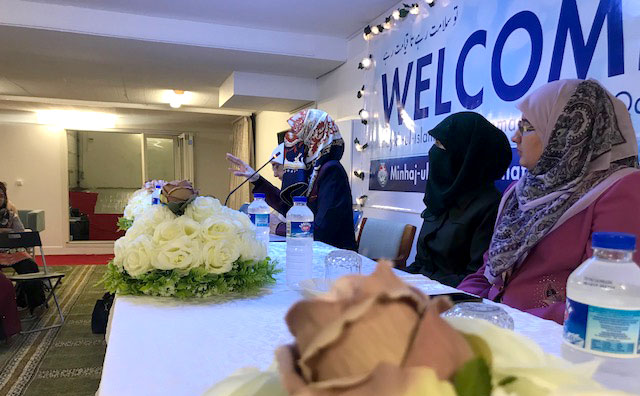 The event was organized by the Minhaj-ul-Qur'an Women's League, Malmö. Sister Faiza Qayyum, Information secretary was the host of the event. This conference was graced by sisters & children who sang Nasheeds. A certificate distribution ceremony was also held for the tanzeem members for their great efforts since 2015.
At the end of the conference, Salaam was recited upon our beloved Prophet (peace and blessings be upon him), followed by dua.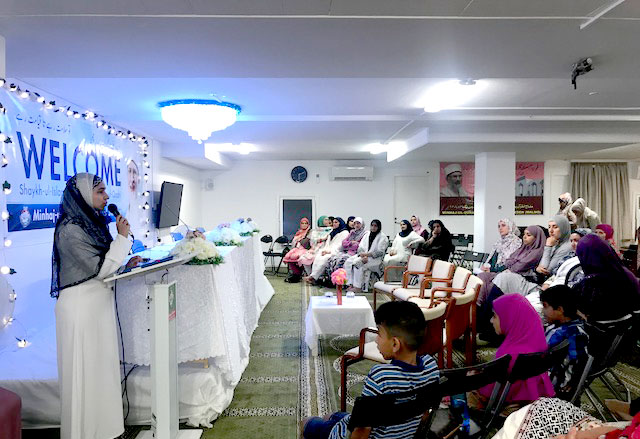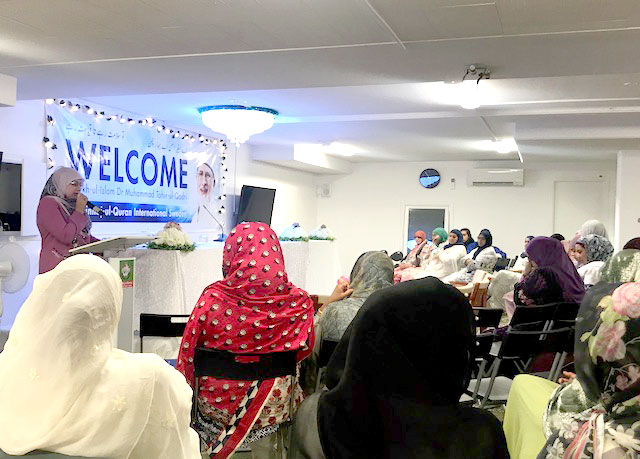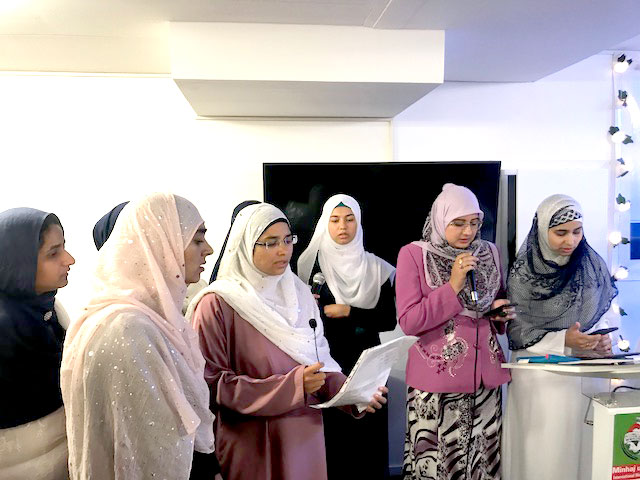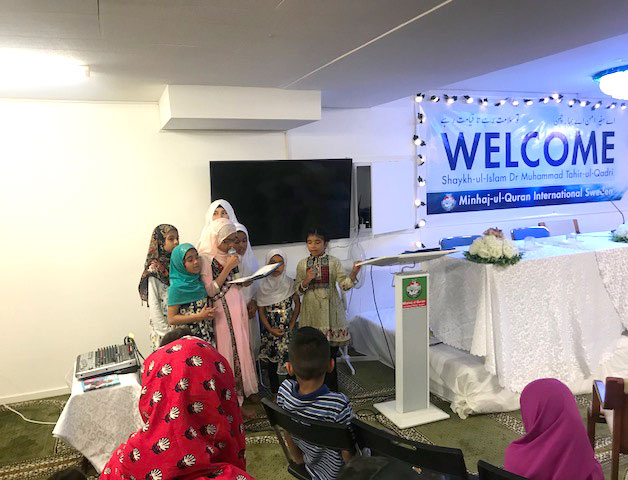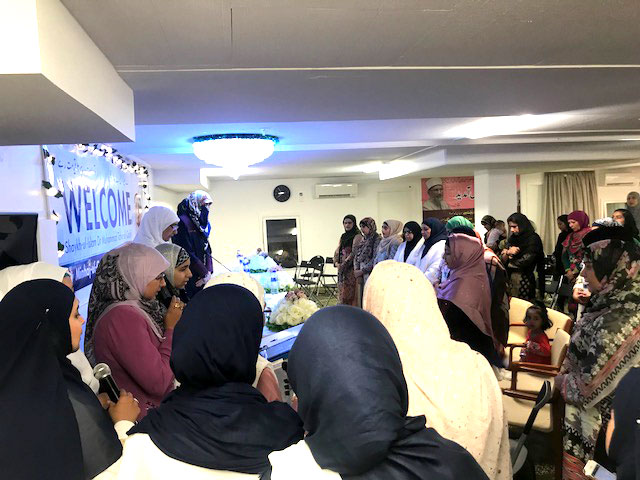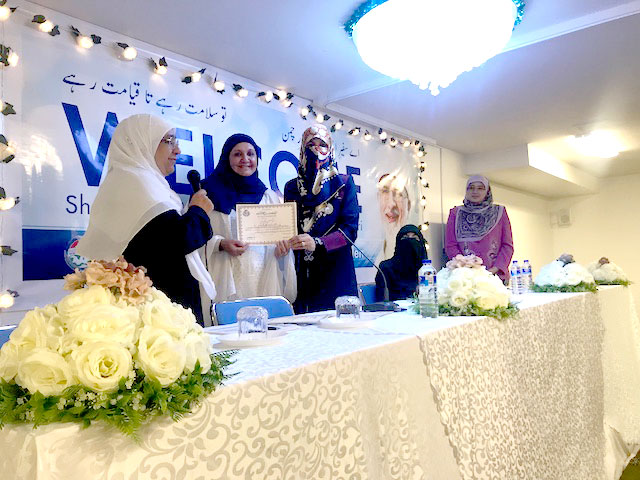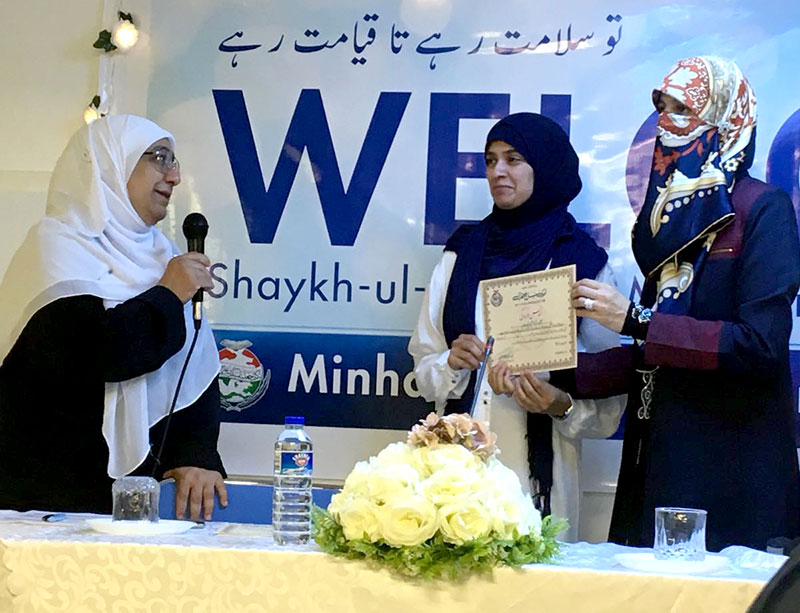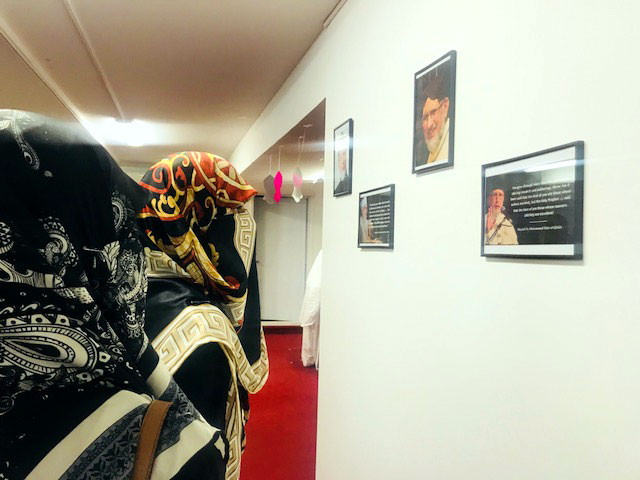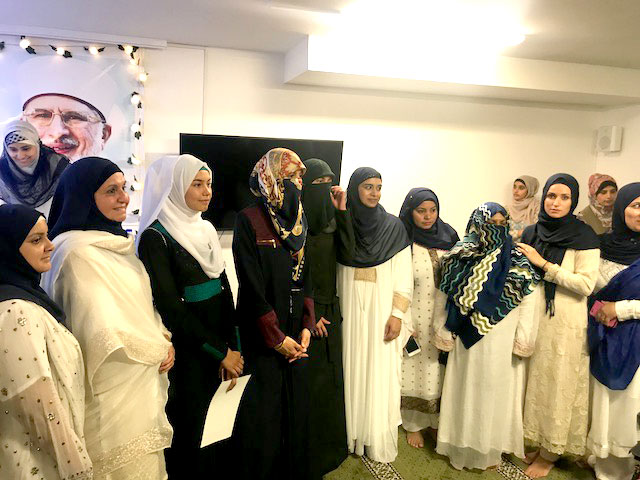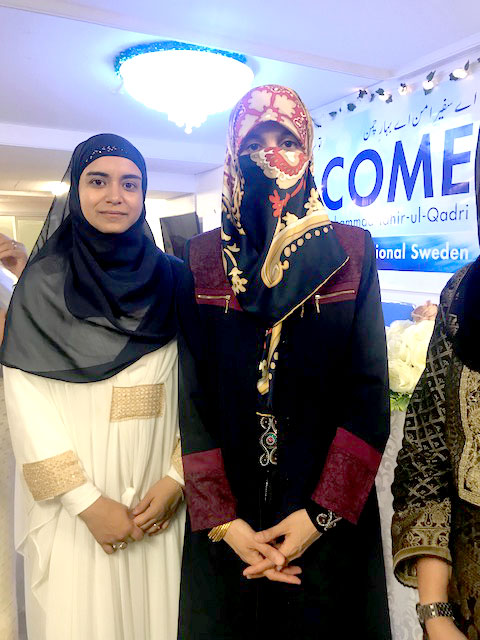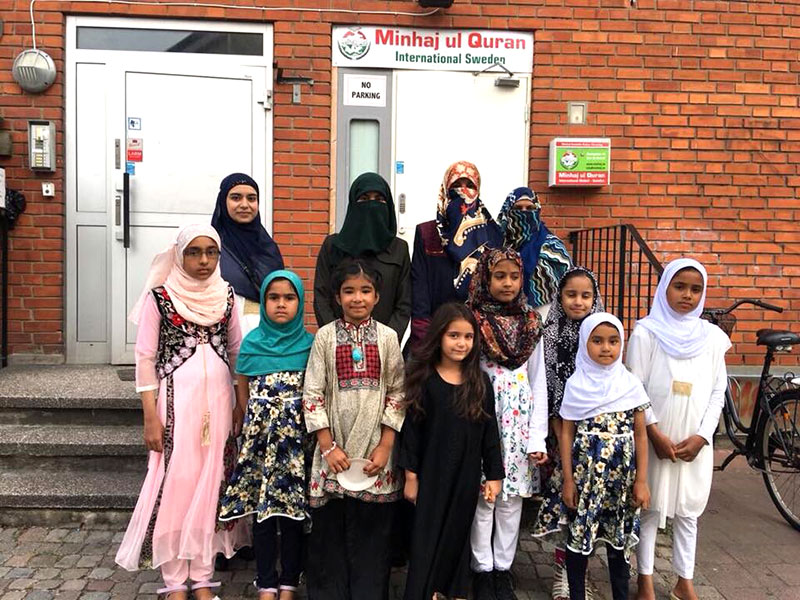 Pictorial view - inside the hall