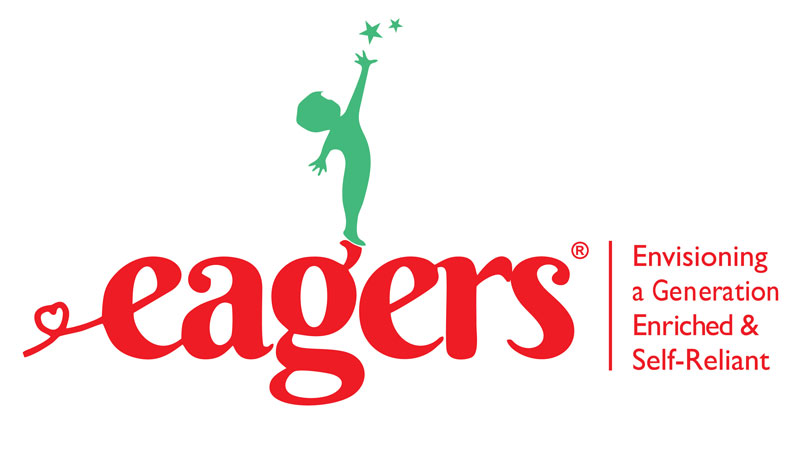 "Envisioning A Generation Enriched and Self-Reliant"
"Eagers are Peace builders"
WHAT IS THIS DEPARTMENT ABOUT?
EAGERS is an initiative taken by Minhaj-ul-Quran International in order to contribute to the optimistic & constructive grooming of the young generation by providing them peaceful environment and to guide Parents regarding upbringing of their children in the best possible way. In today's society, kids are not aware of true peaceful teachings and core values of Islam. These are the causes of the destruction of our future generations. Despite fulfilling all their worldly desires, parents are still not able to shape their children's personalities the way they want to. Minhaj-ul-Quran has taken it upon itself to rid parents of this worry by laying the foundation of Eagers, working in various cities and countries under the name of EAGERS, that aims to groom and train kids ethically, spiritually, intellectually and ideologically, thus to help them become true practicing Muslim leaders and peace builders. As these little seeds are the future of our Ummah, they should be properly nourished by taking dignified measures and accurate methods in the light of Quran, Hadith and Sunnah.
OUR VISION:
"Our first and foremost priority is to promote peaceful mindset and constructive approach through Islamic Values among the new generation and to groom their character in lines with the teachings of Muhammad ﷺ so that they can play their rightful roles as leaders for the betterment of the Muslim Ummah."
Methodology:
"In the light of modern sciences Our methodology is to adopt fun filled, peaceful, interactive and activity based learning way so that the children feel confident in a multicultural and global society."
Some Important challenges faces by children & parents today that we intend to overcome:
Lack of awareness of religious, peaceful, moral and ethical values
Kids are not introduced to Prophetic and Values taught by Ahl-e-Bait.
Lack of proper communication between parents and kids – Generation Gap
Overload of information. – Part of war of Disinformation
Parents are unable to give time to their kids due to their jobs.
A sense of competition which stress then at early age.
Overuse of social media causing mental and health illness
Uncontrolled media inciting expectation of perfection in their life.
The effects of the misleading animations and cartoons broadcasted worldwide.
Lack of hope and optimism (especially in third world countries)
These mentioned points are a few of the points that we have planned to overcome and we have used modern tools and techniques in overcoming these issues and we believe that we would be able to help kids and parents of today in shaping their lives in the lines of Islam and modern science.
To overcome these challenges the work Eagers doing is following:
To deal with among mentioned challenges we have built our network in various countries and cities of Pakistan by launching following projects and activities.
Projects:
1: "Eagers Sunday Schools" in 10 metropolitan cities of Pakistan.
Spreading Love & Peace
(To promote moral values , optimism, hope and peace among new generation)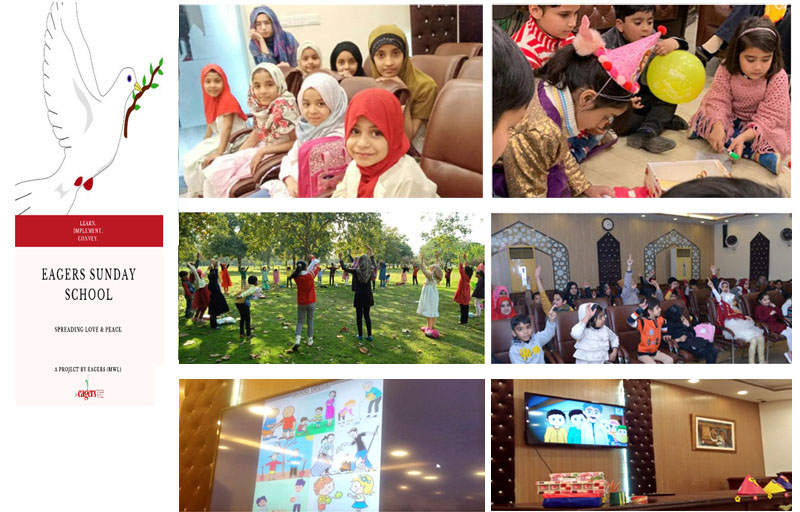 Note: Each school has 50-100 kids registered.
2: Kids Peace Festivals on national& International Level
(To Promote the spirit of peaceful society through cultural festivity in a fun filled environment)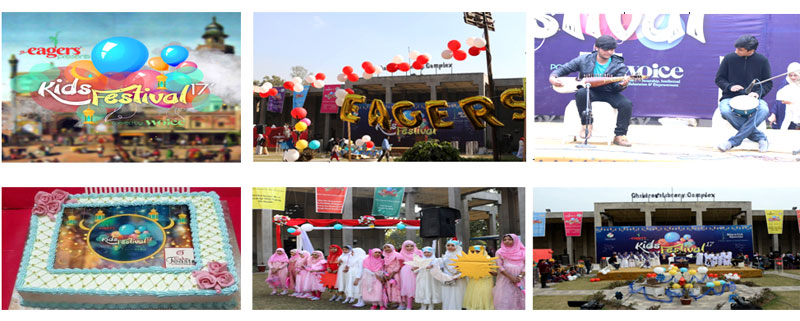 3: Peace circles
(Creating young peaceful mindsets by introducing a method of spiritual meditation and enhancing their creativity)

Note: 52 Kids Peace circles are being conducted by Eagers all over the Pakistan
4: Smiles
(Spreading happiness among orphans)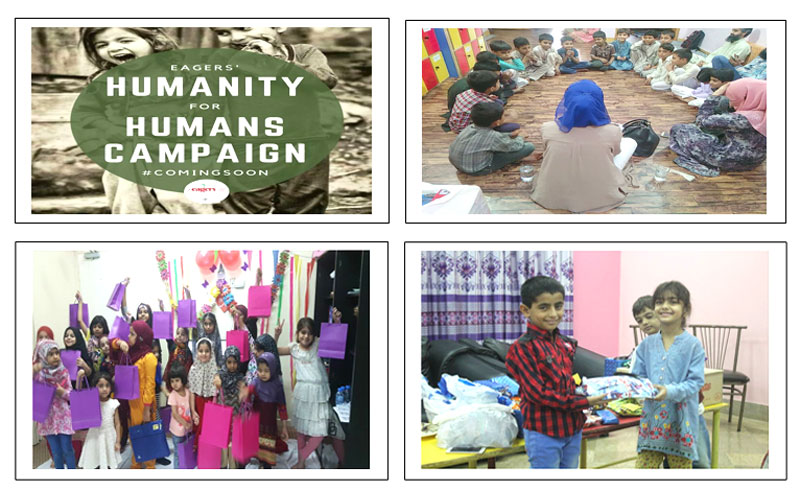 Other Activities:
By conducting hundreds of activities under the banner of Eagers (Kids Study circles, mahafils, Training workshops, Peace walks, Aftar Parties etc) we have 2000 kids registered in all over the world.