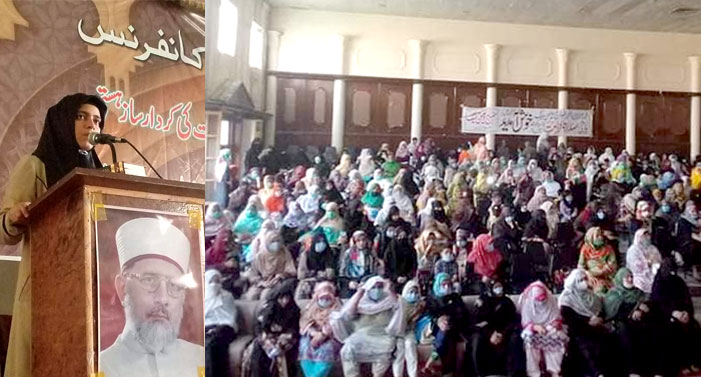 Minhaj-ul-Quran Women League, Sialkot chapter, held Sayyida Zaynab (sa) conference at Anwer Club, which was attended by hundreds of women from across Sialkot city. Central Secretary General MWL Ms. Sidra Karamat was the keynote speaker at the conference.
While addressing the conference, Ms. Sidra talked about the inspiring aspects of the life of Sayyida Zaynab (sa) and emphasized upon following her footsteps in every walk of our life. She said that our only solace lies in acting upon the Sunnah of Sayyida Zaynab (sa) as she is the perfect role model for women at all times.
MWL Secretary-General appreciated the efforts of the entire team of MWL Sialkot including the supervisor Munawar Qadri, President Rehana Shahid, Nazima Shuffan Afshan, and Coordinator Dawah and Training Zakia Mahmood. She also appreciated the cooperation from the MQI Sialkot team in organizing this conference.
Later on, the delegation visited the place of late Younas Qadri, former Amir of Sialkot district.