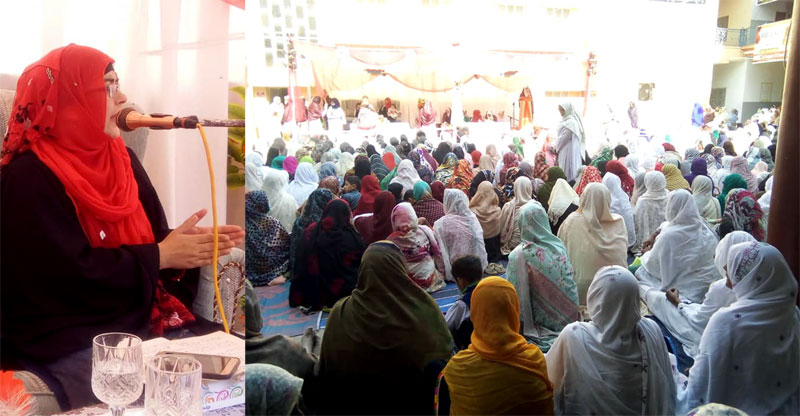 Hundreds of women attended a Mawlid-un-Nabi (pbuh) gathering held under the banner of Jamia Lil-Banat Sayyida Fatima al-Zahra Trust in Chakwal. The proceedings of the ceremony got underway with the recitation of the Holy Quran followed by Naat.
Central MWL leader Razia Naveed gave a talk on the occasion. She said by following the Sunnah of the Holy Prophet (pbuh), we cannot only succeed in this life but also in the hereafter. She said MQI under the leadership of Shaykh-ul-Islam Dr Muhammad Tahir-ul-Qadri has been spreading the message of love and peace around the world. He said the character-building of the people is the focus of Shaykh-ul-Islam's efforts. He said MQI has grown into a huge organization the world over.
The spiritual gathering came to an end with Dua and Durood.