Minhaj College for Women arranged an introductory session for the new students in which Chairman MQI Supreme Council Dr Hassan Mohi-ud-Din Qadri addressed a keynote address.
Speaking on the occasion, Dr Hassan Mohi-ud-Din Qadri said that the be-all and the end-all of a student's life is to acquire knowledge. He said students should not only get knowledge but also abide by the etiquette of doing it, stating that such an approach leads to effective learning. He said the constant struggle is the pivot around which the life of learners is structured. He said Minhaj College for Women focuses on both aspects of imparting knowledge as well as spiritual training.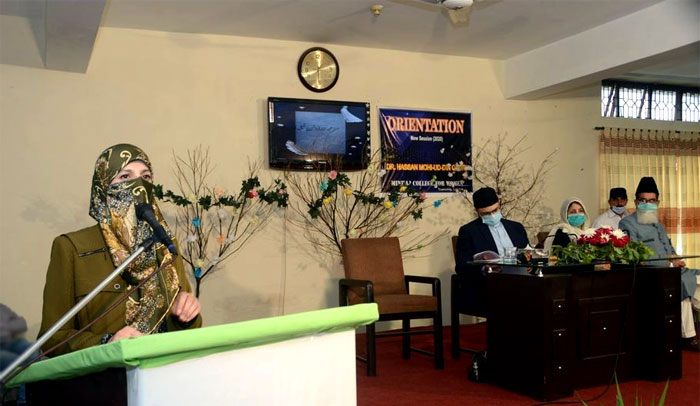 Dr Ghazala Hassan Qadri, President of Minhaj-ul-Quran Women League International, also attended the opening ceremony. Dr Samar Fatima, Principal of the College, Ms. Humaira Naz, Muhammad Aftab Qadri, Dr Muhammad Afzal Kanju, and Umme Habiba presented the performance reports of their respective departments on the occasion.
Dr Hassan Mohi-ud-Din Qadri appreciated the contribution of faculty and staff and urged them to continue working in imparting meaningful education to the students.