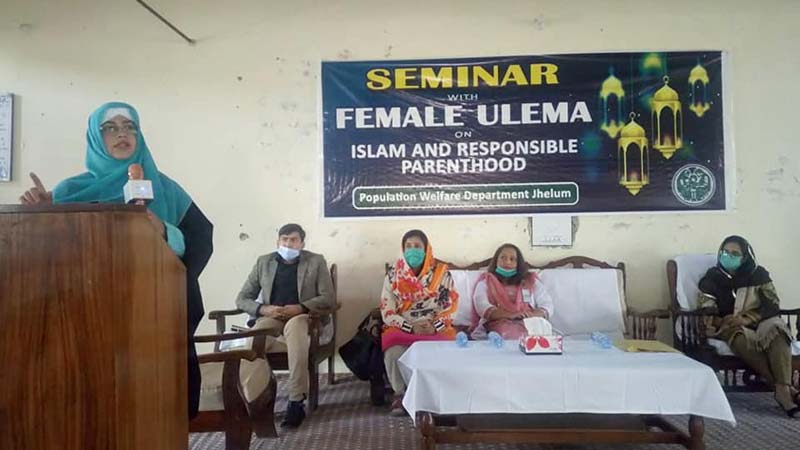 Population Welfare Department (Jhelum) joined hands with female religious scholars to highlight the role of responsible parenthood as prescribed by Islam. It held a Seminar in which speakers highlighted the importance of parenting by emphasizing that today's parents need to be made aware of this responsibility as the matter pertains to the future of our succeeding generations.
The keynote speech, on the occasion, was delivered by Mrs. Razia Naveed (Central Vice President Minhaj-ul-Quran Women League). Baber Zaheer (District Officer DPWO), Aftab Sarwar (DY DPWO), Mrs. Shahida Shah (Member District Assembly), Mrs. Tehmina Gul (Incharge Family Health Clinic DHQ Jhelum), and Advocate Mastoora were also present in the seminar.
Mrs. Razia Naveed quoted from Islamic history to establish that all great men and women who left a mark in history were the ones that got excellent upbringing and training from their parents. She said that parents are the role models for their children and the kind of training they impart to their kids has a long-lasting impact on their lives. She appreciated the Welfare Department for organizing the seminar and said that such events need to be held so that people are made aware of their core responsibility as parents.