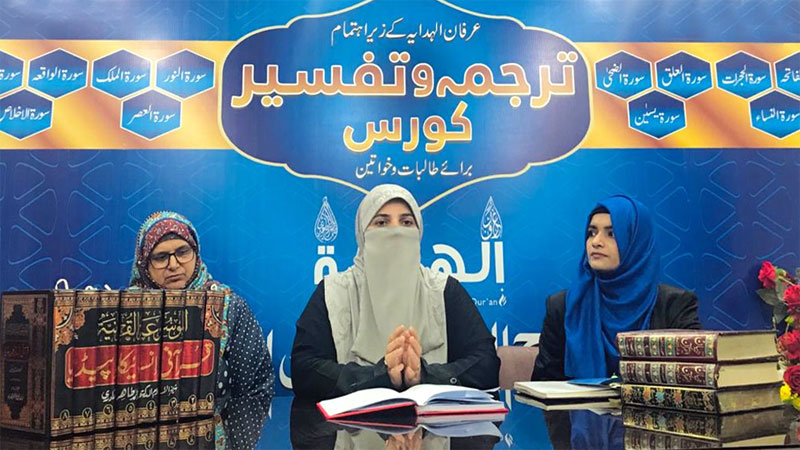 The orientation session of the translation & Tafseer course was organized by the Irfan-ul-Hidayah department. The session started with the recitation of the Holy Quran followed by Naat-e-Rasool (pbuh).
The welcome note was presented by Mrs. Ayesha Mubashir. She invited Mrs. Kalsoom Tufail, Director Irfan-ul-Hidayah to introduce the department of Al Hidayah to the audience.
Mrs. Farah Naz, Central President MWL, delivered the keynote lecture about learning of the Holy Quran and gave motivation to why it is important to learn the Quran with all its depth. She also told how education and knowledge of the Holy Quran influence and change our lives in a good manner.
Ms. Sidra Karamt, Central Nazima MWL, also joined the session and concluded it by saying that the objective of this course is just to promote the glorious Quran and its teachings. She also requested the participants to be regular in this course to make it successful and invite others as well.