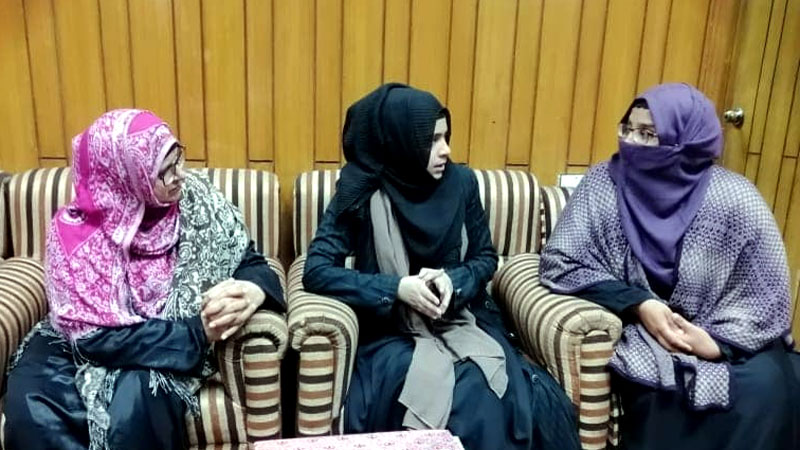 MWL Jhelum visited the central secretariat MQI, Lahore. Team Eagers and MSM Sisters presented their comprehensive reports to Central Nazima MWL, Ms. Sidra Karamat and Zonal Nazima North Punjab, Mrs. Irshad Iqbal.
Mrs. Raheela Riffat, President MWL Jhelum, presented the overall working report of the team Jhelum. The central team appreciated the multidimensional working strategies of the Jhelum chapter and appreciated the talented members of each department who are working wholeheartedly.
Later on, Ms. Kalsoom Qamar gave a briefing to the Eagers Team Jhelum and shared the working strategies for various field projects of Eagers. Ms. Iqra Mobeen briefed the team AlHidayah on different course plans. Simultaneously, Mrs. Ayesha Mubashir gave a briefing about the WOICE department.
Ms. Sidra Karamat appreciated the team members of the Jhelum chapter for their dedication and hard work. She shared her feedback and emphasized the importance of working in a team setting to optimally achieve the results.