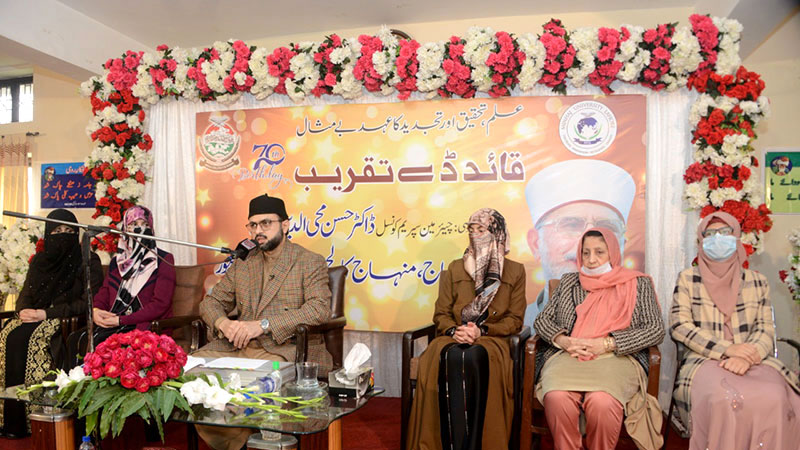 Chairman MQI Supreme Council Dr Hassan Mohi-ud-Din Qadri has said that only those nations progress whose men and women have equal access and opportunities to education without discrimination. He said that education creates an awareness of rights and duties in human beings and educates them about the difference between the good and the bad. He said that it is due to education that Allah Almighty has given the status of the crown of creations to man.
Dr Hassan Mohi-ud-Din Qadri said that Islam places the utmost emphasis on education and training and the Islamic faith was founded on them. He said it is the foremost responsibility of all Muslims that they make arrangements for the provision of education and training to their children. He said that Islam has given special importance to female education and conveyed glad tidings of success to those who enable their daughters to get an education.
Dr Hassan Mohi-ud-Din stated this while addressing a ceremony at the Minhaj Girls College, which was held to mark the scholarly services and contributions of Shaykh-ul-Islam Dr Muhammad Tahir-ul-Qadri. A birthday cake was also cut on the occasion as a mark of the celebration of the 70th birthday of Shaykh-ul-Islam.
Dr Ghazala Hassan Qadri, Fizzah Hussain Qadri, Bisma Hassan Qadri, Principal Girls Collge Dr Samar Fatima, central President MWL Ms. Farah Naz, Sidra Karamat, Umm-e-Habiba Ismail, teachers and students of the College attended the ceremony.
Speaking at the ceremony, Dr Samar Fatima said that the services of Shaykh-ul-Islam should be benefitted in order to spread the real teachings of Islam. Farah Naz said on the occasion that Dr Qadri has been struggling for the last four decades for the promotion of peace, research, and knowledge.
The students made speeches in the ceremony in which they highlighted the scholarly contributions of Shaykh-ul-Islam in different fields. The program came to an end with Dua for national progress and the long life of Dr Tahir-ul-Qadri.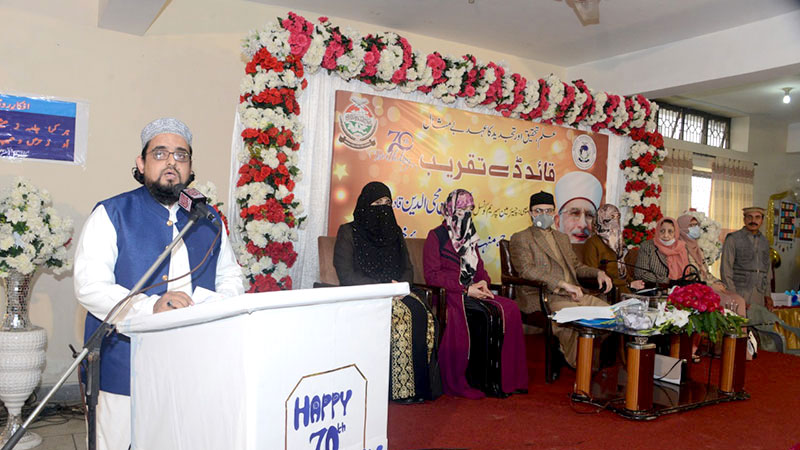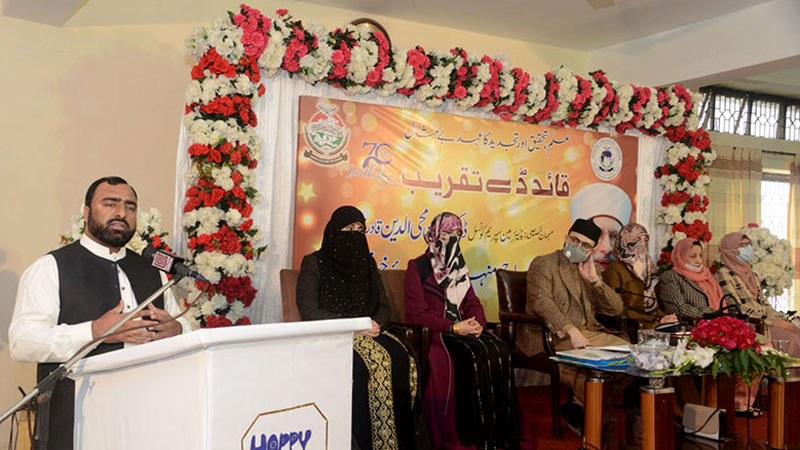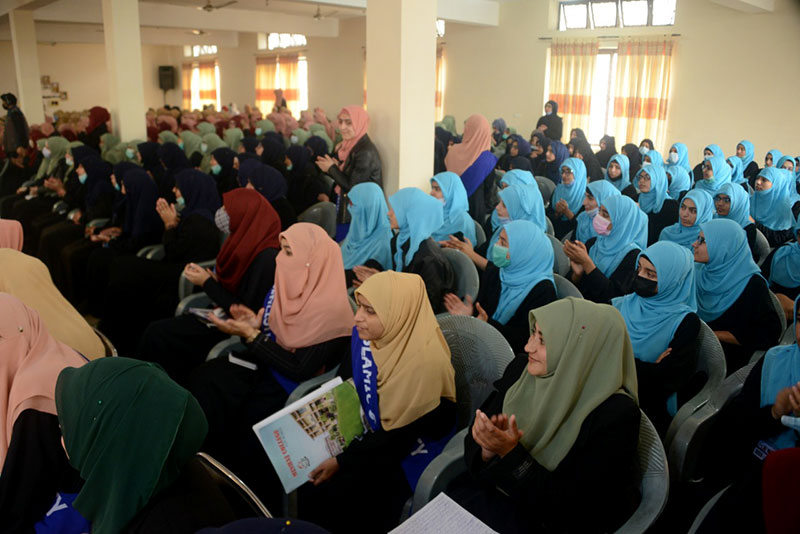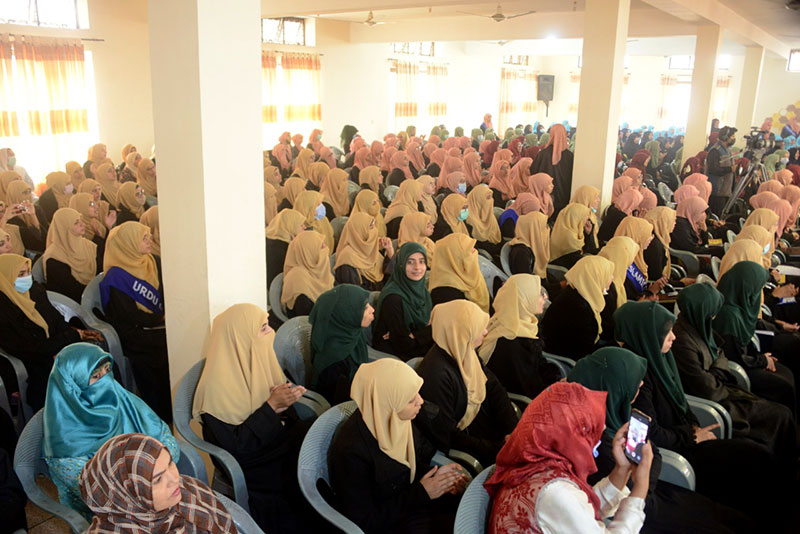 قائد ڈے تقریب کی جھلکیاں