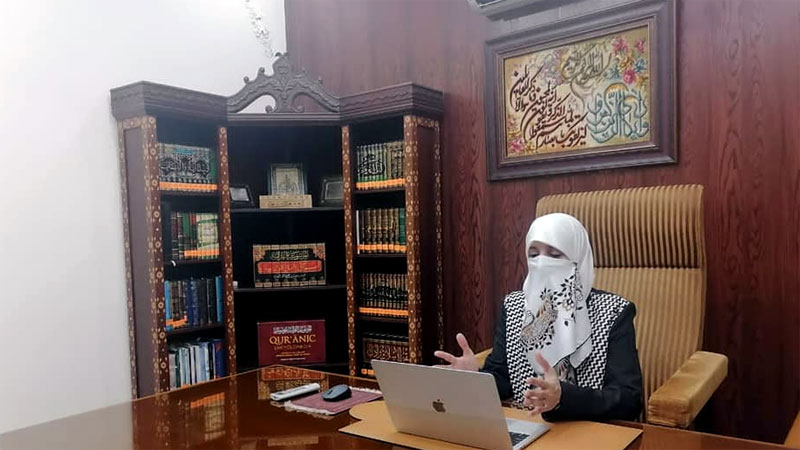 Dr Ghazala Hassan Qadri, President MWL International, delivered her exclusive lecture on the third day of the Training Workshop on different aspects of a successful woman titled "Rehnumae khawateen".
Dr Ghazala Hassan Qadri talked about the power of spirituality and how to live a purposeful life in the context of a woman's life. She said that women of a sub-continent always hurry up to take care of her connected relationships and are always worried about the future of their children.
Dr Ghazala said that women work hard day in and day out so that their children can have the best in life, forgetting their own well-being in the process. Why a woman doesn't collect the best for her Akhirah? She stressed the importance of performing every duty for the sake of Allah's pleasure, as it is the real success of a Muslim woman.
Dr Ghazala Qadri congratulated Ms. Ayesha Mubashir (Managing Director WOICE) on organizing such a beautiful training workshop and connecting a great audience to learn about the basic attributes of a successful woman.