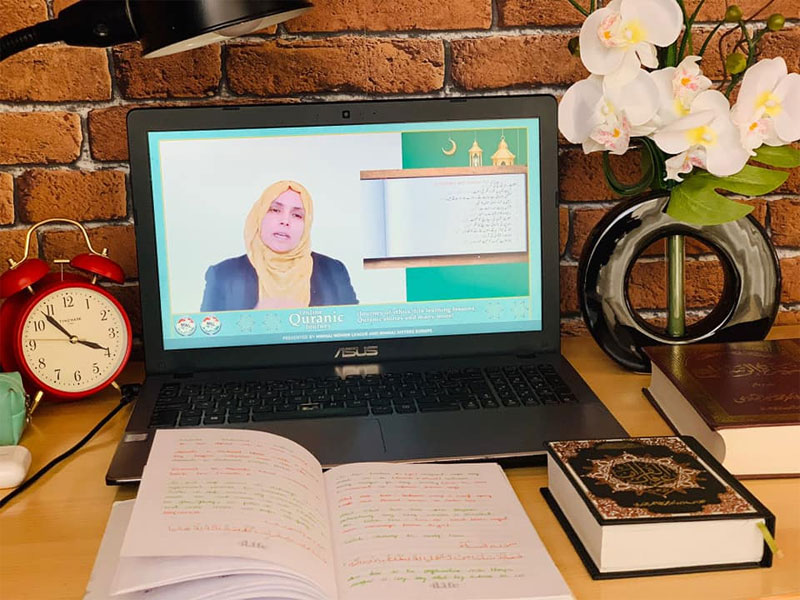 This weekend we reached the fifth and sixth station of our Online Quranic Journey arranged under the banner of Minhaj Women League and Minhaj Sisters Europe on the official YouTube channel of Minhaj Sisters Europe.
Many sisters from Europe, Pakistan, India and UAE joined the class where we covered last 9 Paras of the Quran. Ustazah Masarrat Bashir took covered para 20 to 25 and Ustazah Farah Naz took class on Sunday by covering next four paras. Both teachers delivered their lectures in a tremendously impressive way which was highly appreciated by all students.
Teachers also provided short videos on the Quranic stories and the complete notes of the Suras they covered. They also gave short assignments to see the retention levels of the students.
In their feedback, the students said they couldn't imagine that in such a short span of time they'd learn the Quran in such a brief and easy way.
Dr Bushra Riaz, President Minhaj Sisters Europe, concluded the class and said that the purpose of arranging this Online Quranic Journey is to connect ourselves and our lives with the Quran. She said such activities create a strong relationship with the book of Allah (SWT).