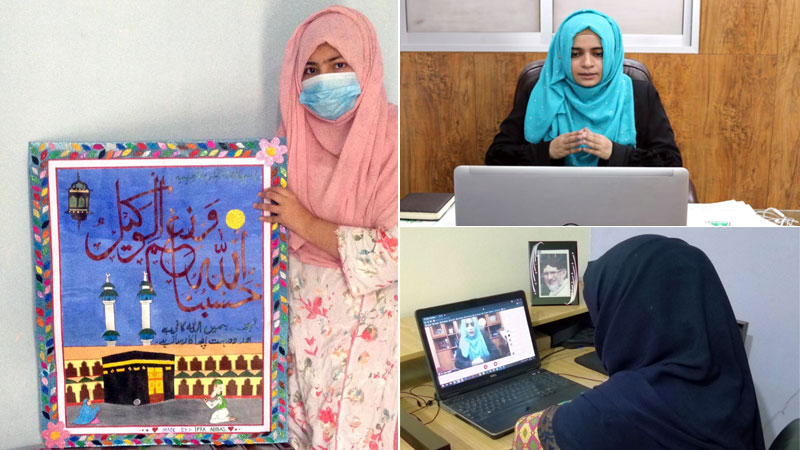 Team Al-Hidayah Jhelum and MWL Jhelum concluded the online "Art and calligraphy competition", held in relevance of the Quran Day among the students and the girls belonging to Jhelum.
General secretary MWL Pakistan, Ms. Sidra Karamat attended the concluding session as the chief guest. She congratulated all the participants of the competition and especially the position holders. She also appreciated Team MWL Jhelum for always engaging the public with their innovative ideas and setting new trends.
Team MWL Jhelum showed the best calligraphy work to the guests attending the session and also distributed the appreciation certificates among all the participants of the competition.