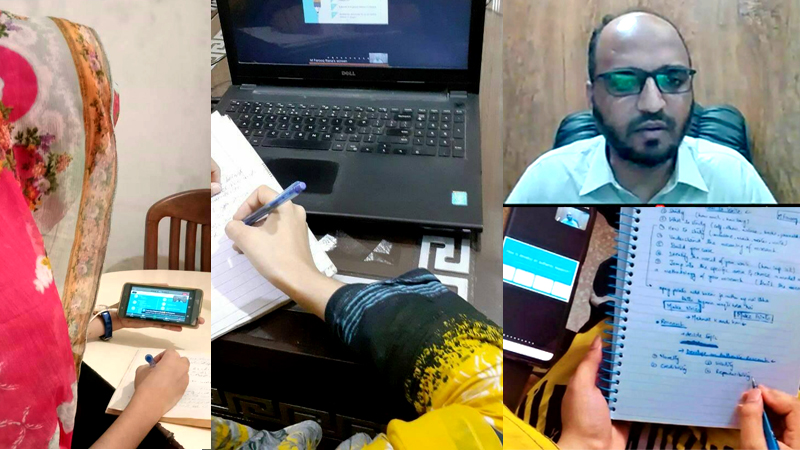 The closing ceremony of a five-day Research Club workshop was held on June 11, 2021. Muhammad Farooq Rana, Director, FMRi), delivered a lecture on the methods to master the art of research. He highlighted the kind of resources needed to conduct credible resources. He laced his presentations with examples of top quality research to better illustrate his point.
In a question/answer session, Muhammad Farooq Rana entertained queries of the participants about statements of the problem, developing hypotheses and referencing.
Ms. Hanee Um Marea, General Secretary MSM-Sisters Pakistan, thanked the presenter for his amazing lecture. The online session was conducted on Zoom and moderated by Ms. Amna Khalid. Almost 200 students attended the five-day workshop.