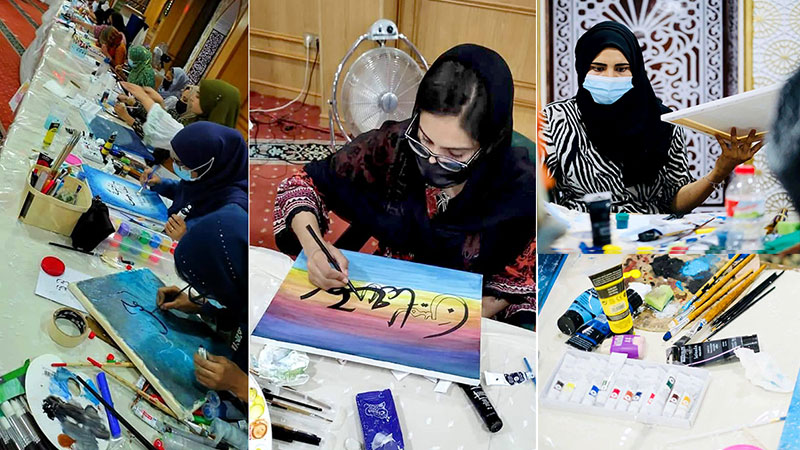 An Islamic calligraphy competition was held under the aegis of Minhaj Sisters Spain on July 4. A total of 17 boys and girls from different cities of Spain including Barcelona and Madrid took part in the competition.
A large number of people also attended the event and wholly enjoyed the segment. The 'Sunnah segment' attracted the attention of the audience in which people shared their favorite 'Sunnah'. The people of all ages including the children showed their love of the Holy Prophet (pbuh) through their active participation and interest. They attentively listened to each other's favorite Sunnas with the eyes of some welled up with tears.
People belonging to the Moroccan community were also in attendance at the ceremony. In addition to taking part in the competition, they also recited a Nasheed on the occasion. The local notables appreciated the initiative of Minhaj Sisters. The winners of the competition were given cash prizes of 200, 150 and 100 euros as well as the certificates.