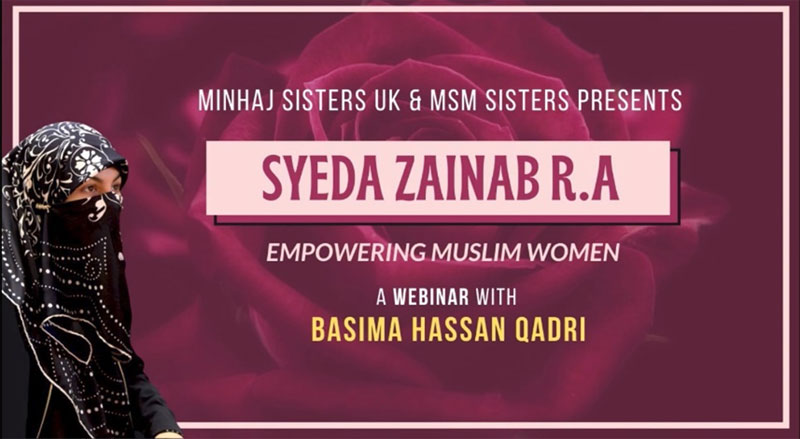 Minhaj Sisters UK organised an enlightening webinar on the topic of Sayyida Zaynab (salam Allah alayha): Empowering Muslim Women. The webinar began with the host and main organiser, Fatimah Siddiqui (General Secretary, Minhaj Sisters UK) who introduced and welcomed esteemed guest, Basima Hassan Qadri.
The webinar was centred on the question of how we can remain steadfast on the Deen (religion) in the face of the modern-day challenges that we are experiencing today. Sister Basima Hassan Qadri began her lecture by giving an overview of the ordeals and some of the trials that the generation of Muslims endured before us. She said that our faith, our Iman, and this great religion has always and will always continue to face opposition from many avenues, in many shapes and forms. However, she highlighted that if we wish to face the challenges of modernity and all that it entails, we must first seek to understand our past, to appreciate and to learn the lessons from the trials and tribulations that our great Muslim predecessors faced, adding that it was this way that we can equip ourselves to deal with the future and all that it holds.
Sister Basima explained that the only way that we can weaken Islamophobia is through a show of strong character, and a personal and collective effort to better the internal affairs of our Muslim communities. She said that to understand that what we face today is nothing compared to what the Ahl al-Bayt (Holy Prophet SAW's family), and the Sahaba (companions) faced in their time. She said that correcting ourselves, and bettering our inner selves, our personal flaws and struggles is the best way to combat the misconceptions and misrepresentations of Islam.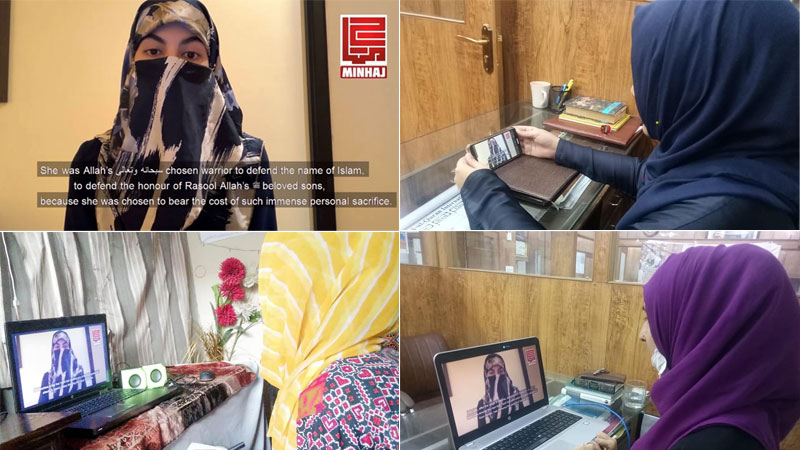 Sister Basima then spoke about the important message of Sayyida Zaynab (salam Allah alayha) as well as how we should respond to the challenges we face today with the same strength and courage as the Ahl al-Bayt did during Karbala. She narrated the story of Karbala, the embodiment of immorality and oppression called Yazid, and the paragon of strength and unshakable faith called Sayyida Zaynab (salam Allah alayha). She said that Sayyida Zaynab (salam Allah alayha) is a shining example and a great role model for us to follow on the straight path. She (salam Allah alayha) is an exemplary model for both women and men on how to defend the honour of our faith in the face of rampant misrepresentation, and malicious attack and how to defend the values and identity of our great religion.