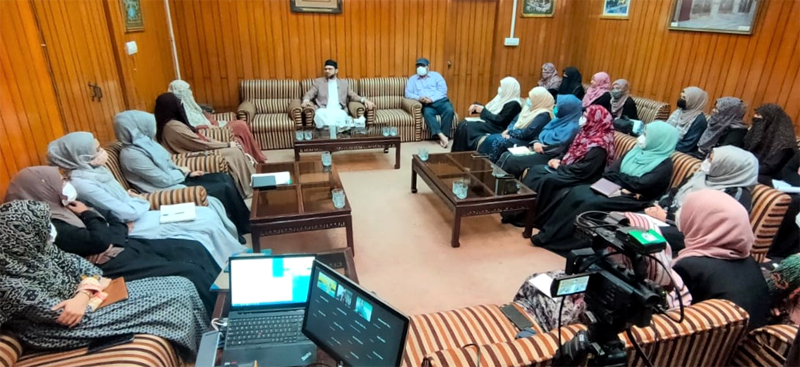 Chairman MQI Supreme Council Dr Hassan Mohi-ud-Din Qadri has said that the imparting of education and training to the women on the Islamic lines is a must. He said that an educated mother can play a decisive role in the increase of the literacy ratio. He said that millions of children do not go to school, adding that a mother's role is more vital than that of the government to educate them. He said that educational institutions working under the banner of MQI are providing inexpensive but quality education to more than 1.5 lac students throughout the country.
Dr Hassan Mohi-ud-Din Qadri made these remarks while addressing an organizational meeting of Minhaj-ul-Quran Women League. He said that MWL is the only subsidiary forum of MQI that is not only playing its role in the reform and moral and spiritual improvement of society in line with the ideology of Shaykh-ul-Islam but is also at the forefront of serving ailing humanity. He expressed his satisfaction and happiness at the great humanitarian role being played by WOICE project for the service of humanity including the provision of food to deserving families.
Chairman MQI Supreme Council also appreciated Eagers, another project of MWL, and said that the process of imparting education and moral training to the children should begin from the early years to bring up a generation of patriotic and Islam-loving youth.
Dr Hassan Mohi-ud-Din Qadri congratulated Dr Farah Naz, central president of MWL, for successfully completing PhD. The meeting was attended by Sidra Karamat, Dr Shahida Mughal, Aneela Ilyas, Umme Habiba Ismail, Ayesha Mubashir, Irshad Iqbal, and the zonal heads of the local chapters.