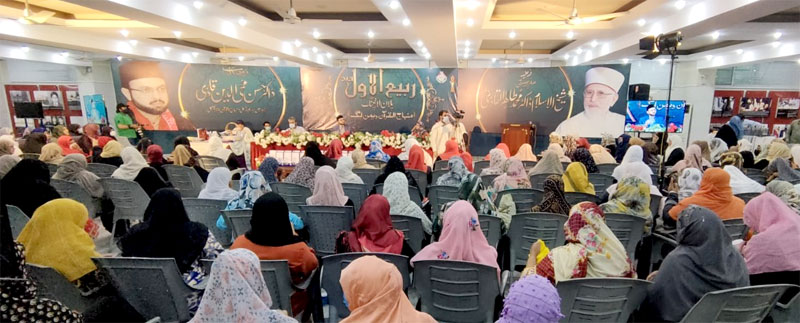 Minhaj-ul-Quran Women League Pakistan held "Rabi-ul-Awwal Plan Launching ceremony" today in Suffa Hall, Central Secretariat Minhaj-ul-Quran Lahore.
The Rabi-ul-Awwal plan launched today had exclusive plans for children, young females, students, Quran scholars, working ladies and for housewives. Every department of MWL Pakistan announced a unique plan for their members and audience.
Directors and Heads of Dawah and training department, Irfan-ul-Hidayah, Eagers, WOICE, Social Media and MSM Sisters presented their respective plans. After which Nazima MWL Ms. Sidra Karamat briefed the house on the executional aspect of the plan and said that this year, we must take a step further and will not limit our campaign to just holding and commencement of conferences, seminars, mahafils and other activities. Rather, the purpose is to utilize this campaign in expanding the network and organizational strength of Minhaj-ul-Quran so we can connect thousands of families with the dawah work and can keep them involved throughout. It will be a great service to the deen of Islam.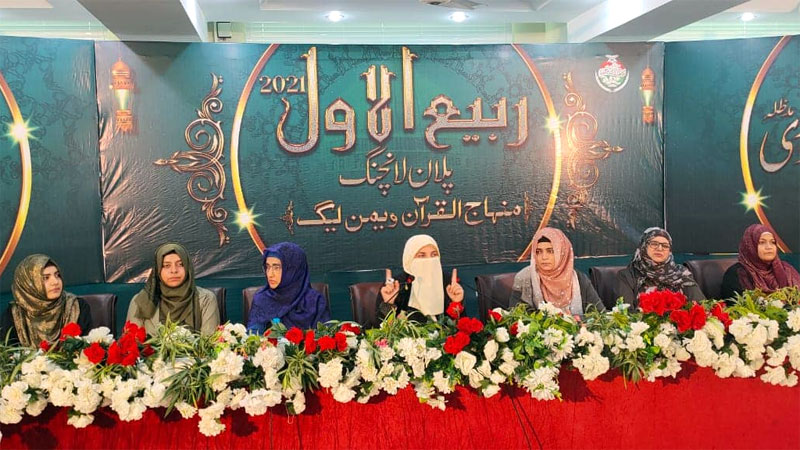 President MWL Pakistan Dr. Farah Naz also addressed important questions asked during the session. The district and city heads of MWL joined the session from all across Pakistan. They asked questions to clarify their understanding of the plan and were addressed accordingly.
Chairman Supreme Council of MQI Dr. Hassan Mohi-ud-Din Qadri addressed the ceremony as the keynote speaker and congratulated the MWL team upon organizing a successful event today. He urged everyone to take the targets given by central team as a means to strengthen their bond with the Holy Prophet (PBUH) and said that the month of Rabi-ul-Awwal provides us all the opportunity to seek closeness of Allah's Apostle. He said that it is the responsibility of everyone to take this message to the nook and corner of Pakistan. He was appreciative of the efforts of MWL teams working throughout Pakistan and extended his best wishes for the success of Rabi-ul-Awwal plan.