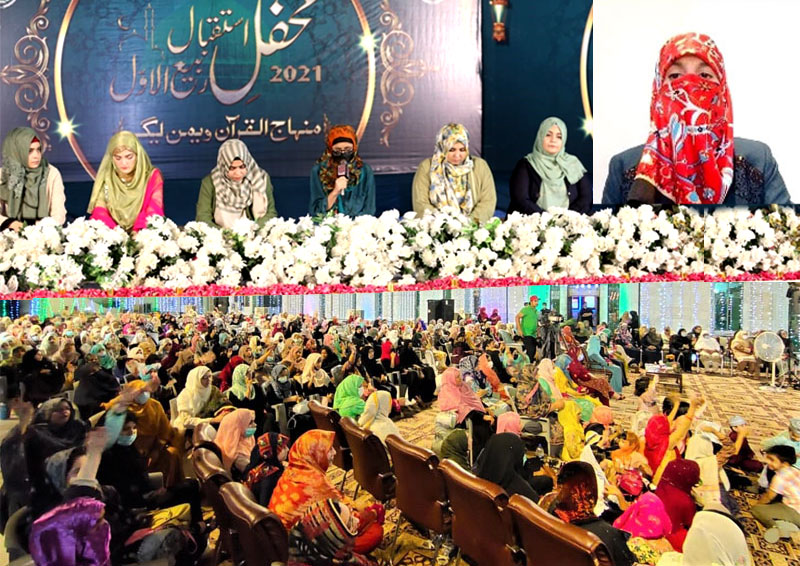 Minhaj-ul-Quran Women League Pakistan held Annual Welcome Rabi-ul-Awal Mehfil on Thursday at central secretariat MQI, Lahore. The ceremony was supervised by Muhtarma Riffat Jabeen Qadri sahiba. She joined the ceremony online and shared a beautiful message for the audience. She encouraged tanzimaat to maximize their efforts of spreading the dawah message by holding mahafils, seminars and conferences.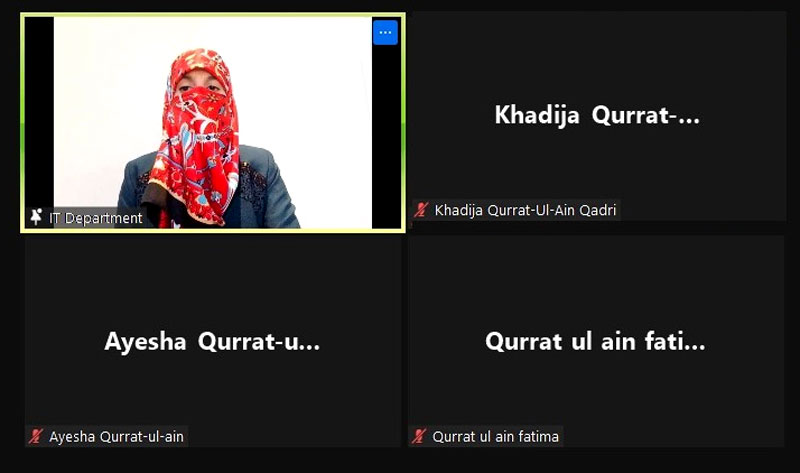 President MWL International Dr. Ghazala Hassan Qadri also shared a video message at the occasion. Congratulating on the beginning of the blessed month of Rabi-ul-Awal, she urged all sisters to make the best out of it and utilize this month to strengthen their Ima'an and reinvigorate their relation with the Holy Prophet (PBUH) which has been weakened by the materialistic worldly desires. She congratulated MWL Pakistan for bringing a comprehensive plan for Rabi-ul-Awal which caters to all age groups and provides a practical solution to address the ethical and moral weaknesses of the present times.

Mrs. Fizzah Hussain Qadri and Ms. Sukaina Hussain Qadri joined the Mehfil at the premises. Mrs. Fizzah gave fist garland to Dr. Farah Naz and Ms. Sidra Karamat and appreciated the Naat reciting sisters on stage. She also distributed the appreciation shields for them and congratulated MWL team Pakistan upon organizing a beautiful mehfil. She also appreciated the participation of kids in the mehfil and extended prayers and wishes for the success of Rabi-ul-Awal plan.
Mrs. Qurat-ul-Ain Fatima, Mrs. Qurat-ul-Ain Ayesha and Mrs Qurat-ul-Ain Khadija also joined the ceremony online. MWL teams from all across the world became part of this spiritual welcoming ceremony online and have been sharing their feedbacks on the success of the ceremony.