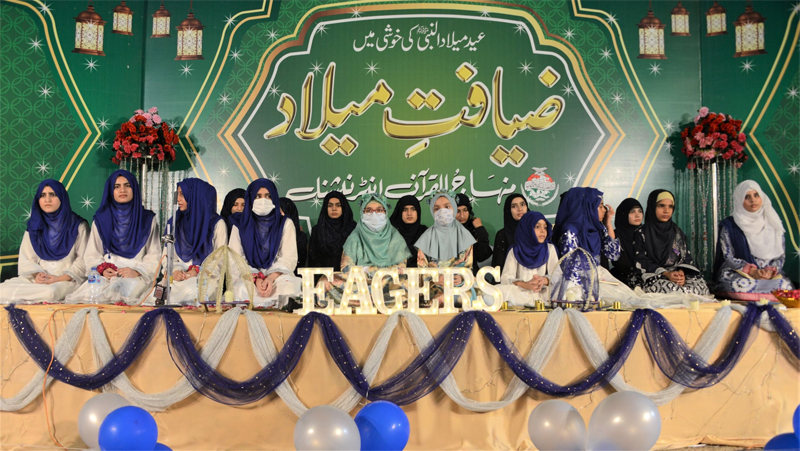 Eagers held Mawlid Candle Walk and celebratory feast to celebrate the beginning of the blessed month of Rabi-ul-Awal with kids. They held candle lights, while walking through the streets and recited beautiful naats and kalams to express their joy to celebrate Mawlid-un-Nabi (pbuh).
Chairman Supreme Council of MQI Dr. Hassan Mohi-ud-Din Qadri and President MQI Dr Hussain Mohi-ud-Din Qadri welcomed the Eagers kids at their residence. They greeted and appreciated them on becoming part of the heart warming activity of welcoming the month of Rabi-ul-Awal.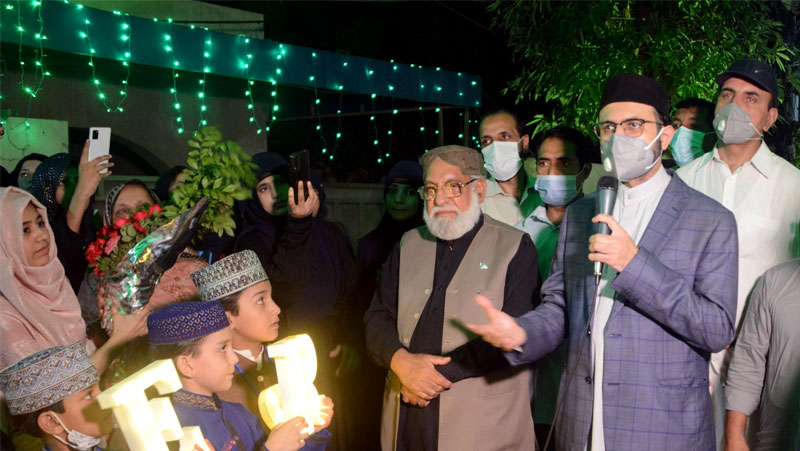 While meeting the kids, Dr. Hussain narrated thoughtful stories from the life of Holy Prophet (PBUH) explaining his compassion and love towards kids. Dr. Hassan listened to beautiful naats from them and appreciated them for joining this beautiful act of expressing love for their beloved Prophet (PBUH). He prayed and wished them success in both the worlds.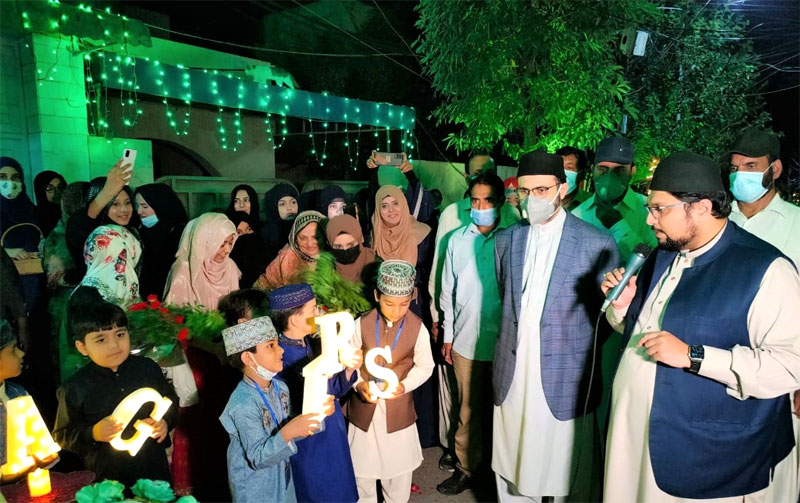 The candle light walk was followed by Ziyafat e Milad-un-Nabi (pbuh) for the kids at central secretariat of MQI. Marwa Hussain Qadri and Sukayna Hussain Qadri specially participated in today's Ziyafat e Milad. They recited beautiful nasheed with their fellows and shared these beautiful moments with all.
While addressing the session with kids, President MWL Pakistan said that every child is precious and deserves to be loved, nurtured, and honored with quality care, to enable them to develop their full potential. But, most important essence of life is the love of beloved Prophet (PBUH) and affection for Him.
She appreciated that team Eagers is nourishing kids in such a way that when they will grow up, they will have strong love for beloved Prophet (PBUH) and it will enlighten their souls with Divine guidance.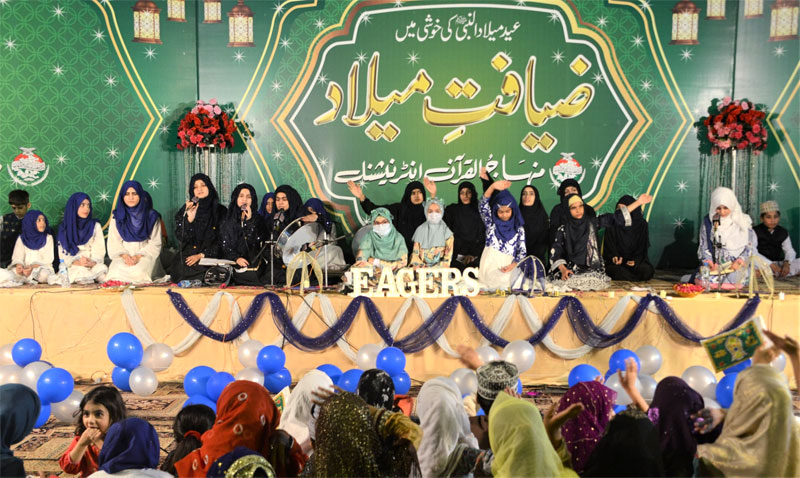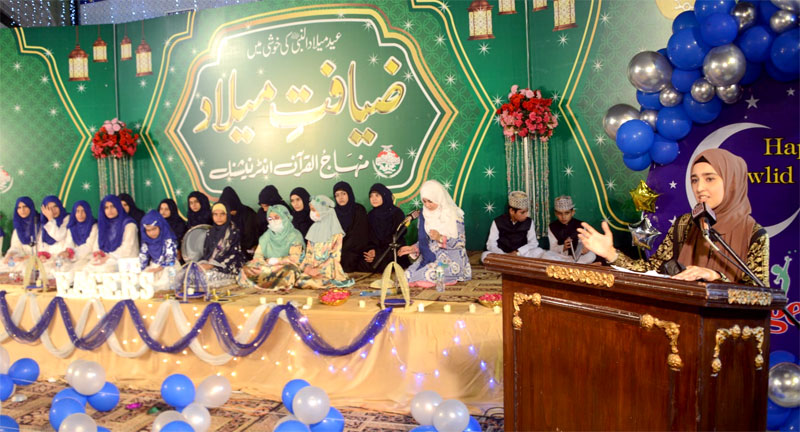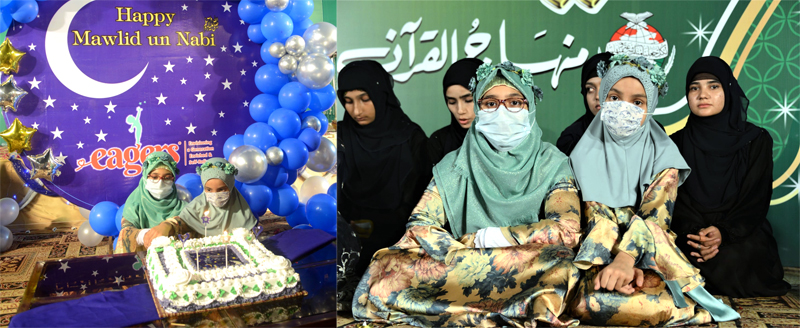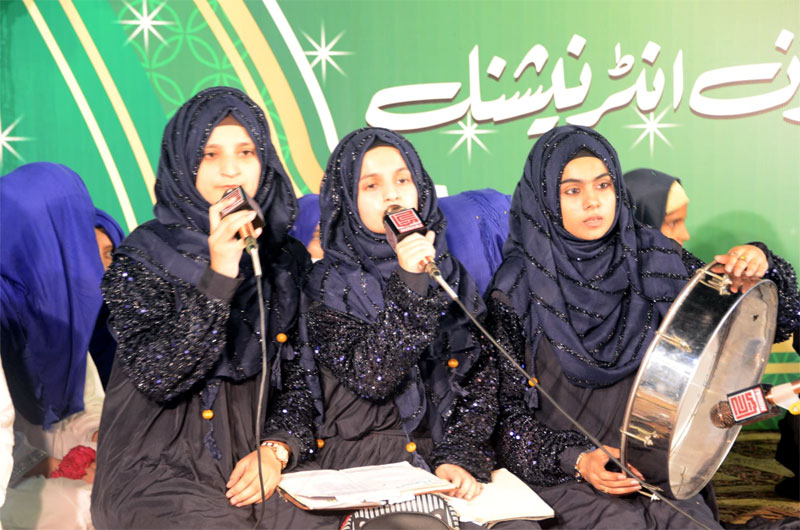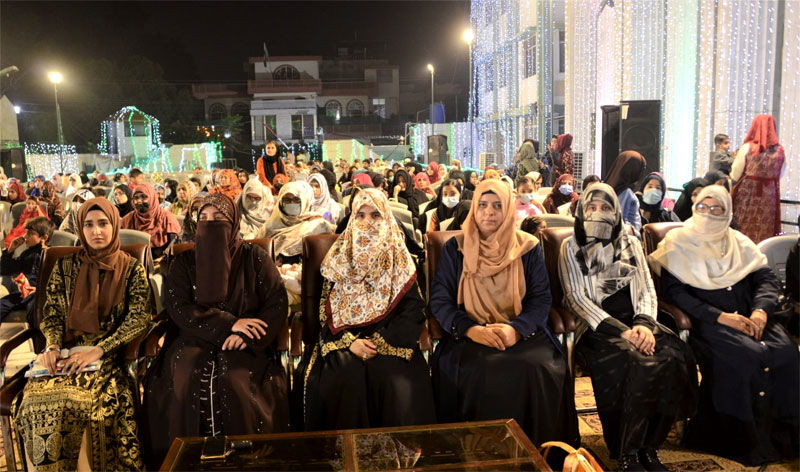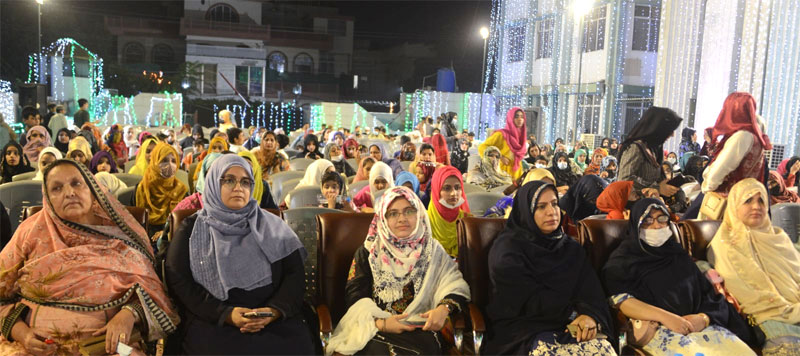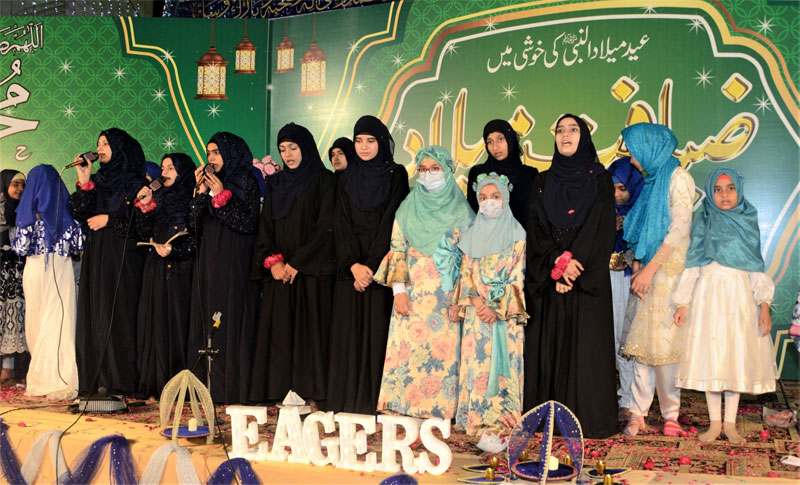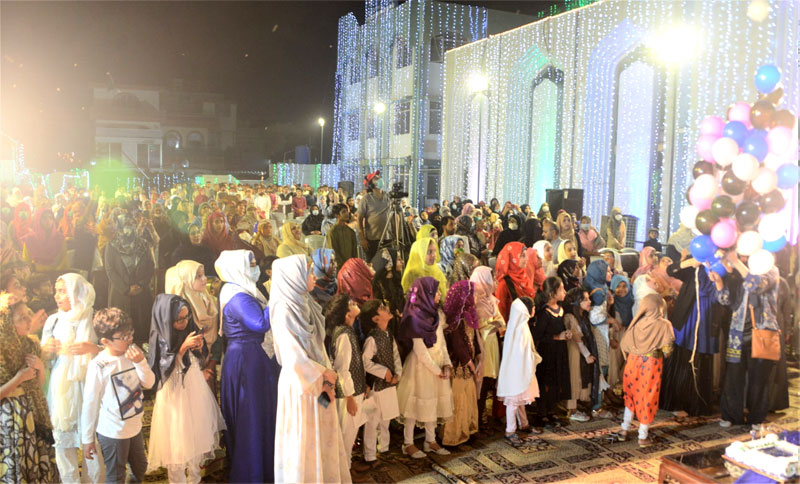 Candle Walk