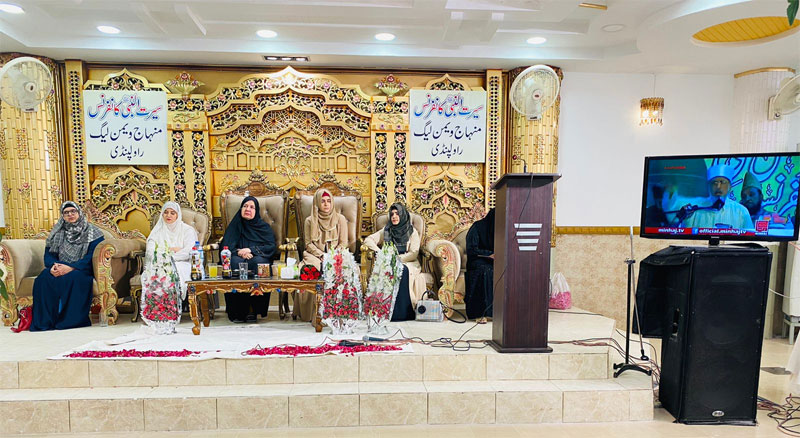 Minhaj-ul-Quran Women League (Rawalpindi) organized a beautiful conference to mark the holy month of Rabi-ul-Awwal with the title of "Seerat-un-Nabi ﷺ Conference". Ms. Sidra Karamat (General Secretary MWL), Ms. Fatima Saeed (Zonal Head North Punjab) and Ms. Irshad Iqbal (former Zonal Head North Punjab) joined the conference from the central team MWL as chief guests.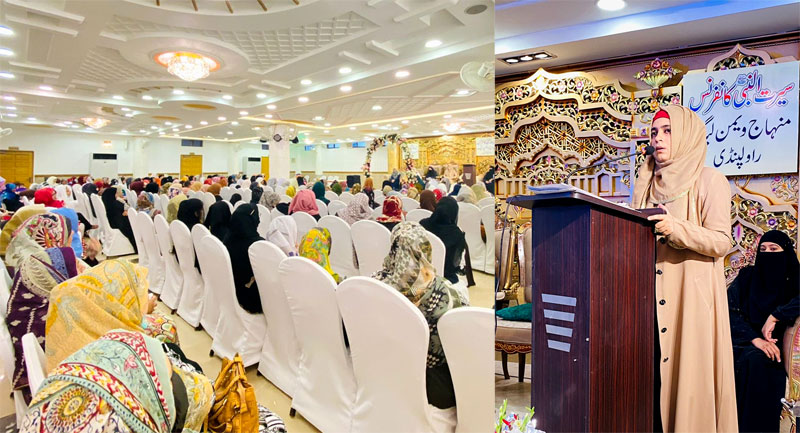 Ms. Sidra Karamat delivered a keynote lecture on the topic of "حب مصطفیٰﷺ وجہہ بقائے ایمان", in which she said that love of the Holy Prophet Muhammad (pbuh) is the essence of one's life and without this love, all of our deeds are meaningless. She said that Minhaj-ul-Quran is a platform on which Shaykh-ul-Islam Dr Muhammad Tahir-ul-Qadri connected people in the chain where by teaching the totality of faith, the dominance of the love for Holy Prophet (pbuh) has been placed in the hearts.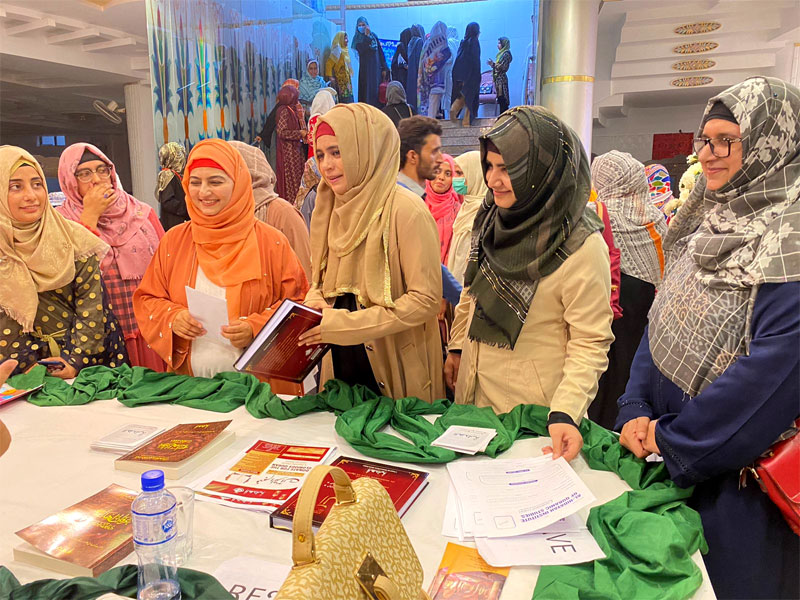 Later on, the central delegation visited different stalls i.e. book stall, Al-Hidayah corner and the Eagers corner arranged inside the venue of the conference. Central delegation appreciated the efforts of Ms. Rabia Mazhar (President MWL district Rawalpindi) and Ms. Aasia Kareem (Nazima MWL district Rawalpindi) for organizing a beautiful conference to gather females to connect them in a chain and recall the lessons imparted by the Holy Prophet (pbuh).
MWL inaugurated district office in Rawalpindi after Welcome Rabi-ul-Awal Conference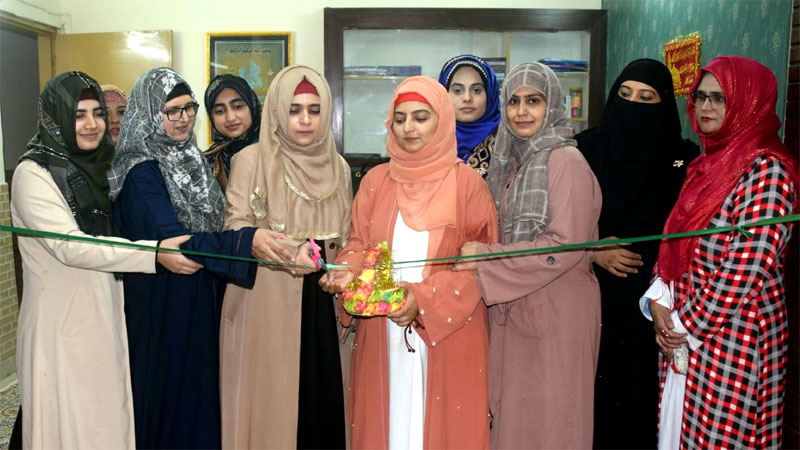 The senior MWL leaders also inaugurated the district office of MWL in which different sections are dedicated for different purposes. One corner is dedicated as Al-Hidayah corner, another one for courses and an office section for the meetings. An exclusive meeting of the central delegation with the district team of MWL was held at the conclusion to discuss the ongoing projects in district Rawalpindi under the umbrella of MWL.
Glimpses of the Conference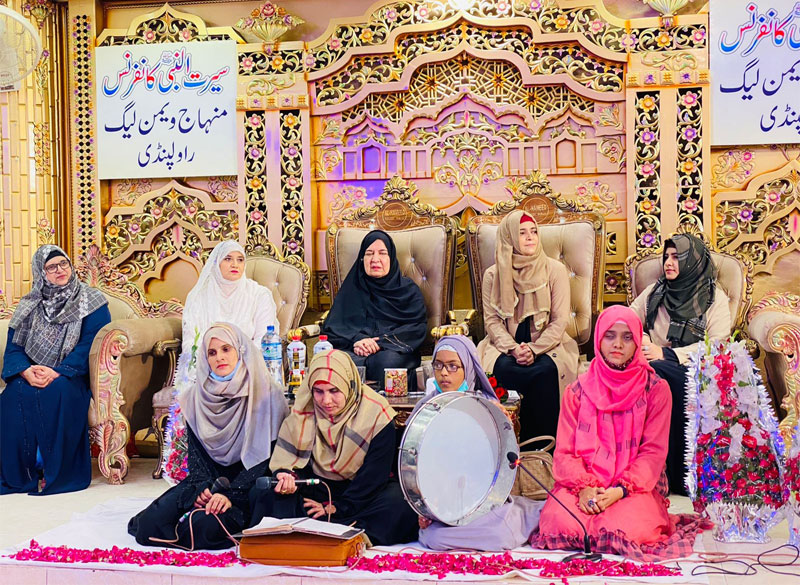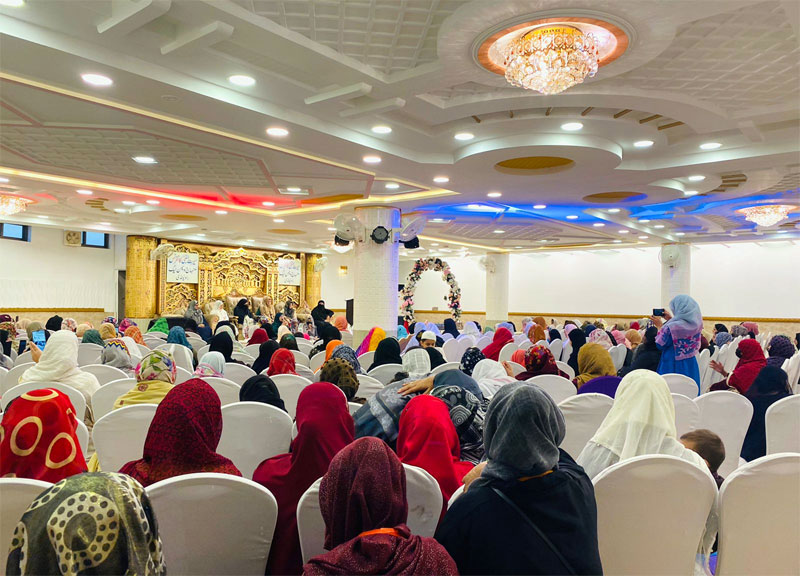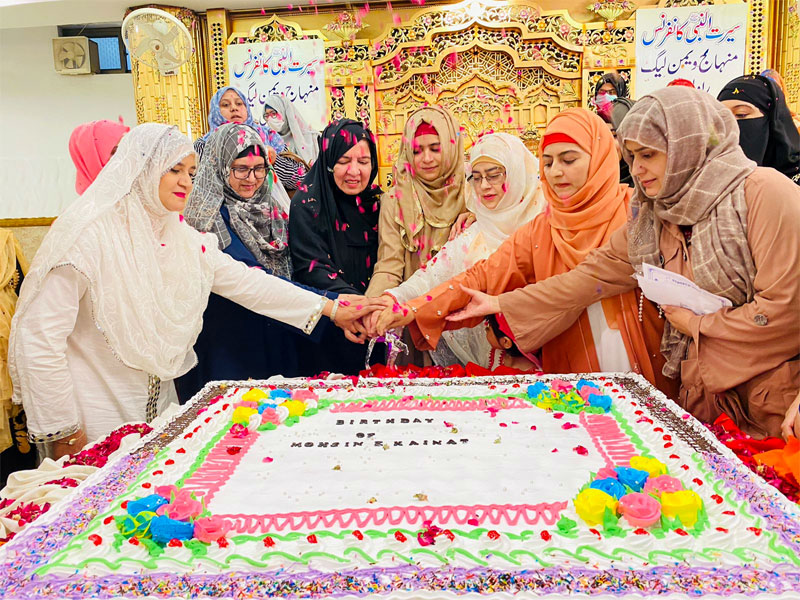 Meeting