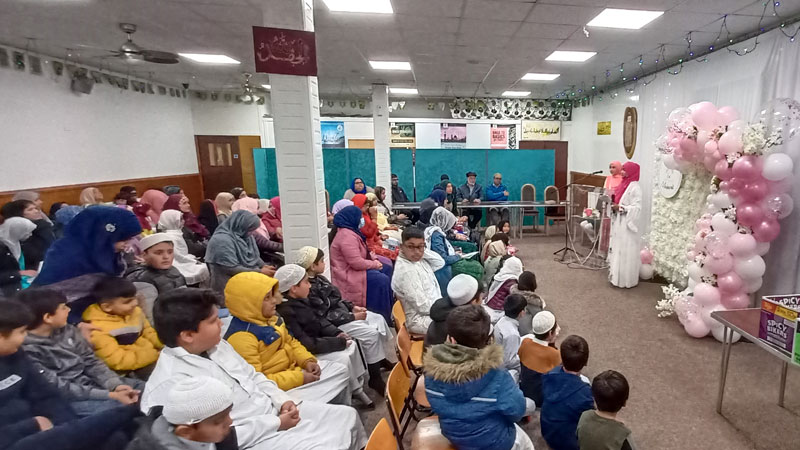 The Scottish Islamic and Cultural Centre, Dundre and Minhaj Brother and Sisters Dundee held their annual Mawlid programme for the children on Tuesday 19 October 2021.
The proceedings of the programme were conducted by Faiza Adeel Qasmi, Saime Afzal and Ayesha Shafi. The verses from the Holy Quran & Naats were recited beautifully by various students of the Centre. Student Mua'zama Imran delivered an inspiring speech discussing the birth anniversary of the Holy Prophet (pbuh).
Mrs Sabinah Islam, President MWL Dundee, appreciated Sarah Majeed and Minhaj Girls Naat Council who performed beautiful Nasheeds. The programme ended with a short message by Ch. Talat Mahmood, President MQI Dundee.