Productive knowledge becomes the source of achieving piety: Dr Hassan Mohi-ud-Din Qadri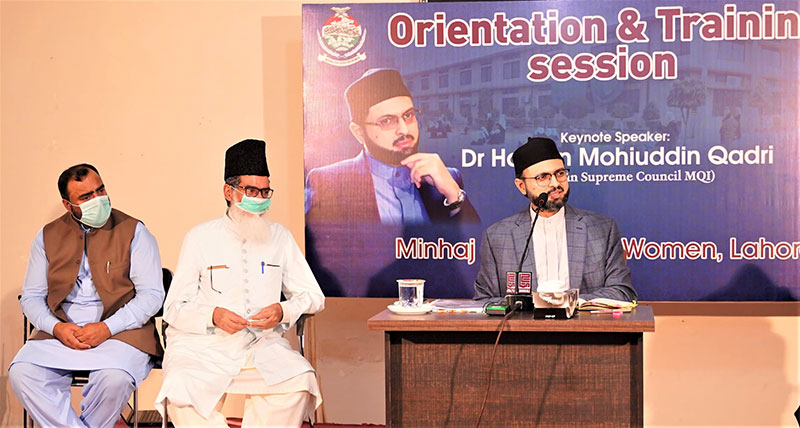 Dr Hassan Mohi-ud-Din Qadri, Chairman MQI Supreme Council, has said that when knowledge is translated into an action and deeds, it turns into productive knowledge and becomes the source of achieving piety. He said that intellectuals and scholars lead the nations to moral, spiritual and economic glory. He said that the students will have to assign full attention to the acquisition of knowledge to replace the fall with the rise. He said he who wants to be blessed with the spiritual knowledge should get hold of etiquettes of knowledge.
Dr Hassan Mohi-ud-Din Qadri made these remarks while addressing the orientation ceremony held in the honour of the incoming students of Minhaj College for Women. He said that the practice of seekers of knowlege has been that they would focus more on learning about manners and etiquettes than knowledge, adding that it is for this purpose they would join the company of Sufis and spiritual masters.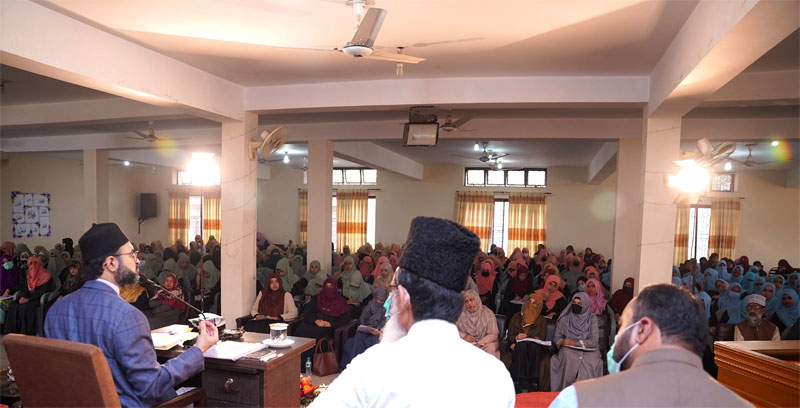 Chairman MQI Supreme Council said that Minhaj College for Women is busy in imparting intellectual, practical and spiritual training to the daughters of the nations, day in and day out. He said that students from far-flung areas of Pakistan join this seat of learning to learn etiquettes and adopt pious life.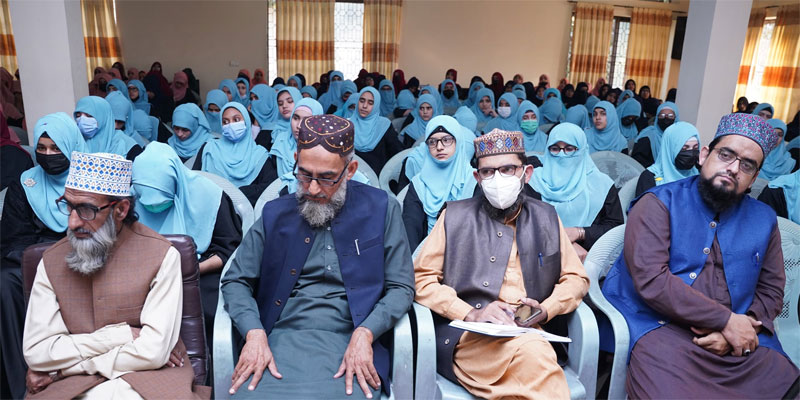 Mrs. Fizzah Hussain Qadri was a special guest on the occasion, whereas Prof. Dr. Samar Fatima presented an introductory note in which she welcomed the new students on what she termed as a journey of a life-time. She threw light on salient features of the educational activities imparted at the College.
Aftab Ahmad Khan presented a report about the students who got admission during the current academic year. Mrs. Humaria Naz presented a note of thanks. The teachers and heads of Intermediate, BS, training department, Bazm-e-Minhaj, and hostel management welcomed the students and briefed them about the rules and regulations.
Dr Afzal Kanju, Ghulam Ahmad Imtiaz Qadri, Yasmeen Zafar, Arifa Tariq, Samia Zahid, Ateeqa Alvi, Humaira Khalid, Javeria Hassan, Asifa Safdar, Shama Mushtaq, Umme Habiba Ismail, Rehana Tariq, Rabia Ateea and other senior teachers attended the ceremony.