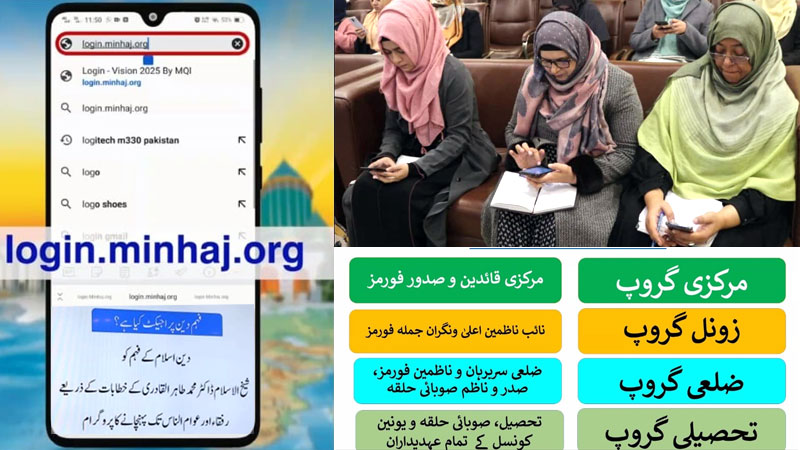 Minhaj-ul-Quran Women League organized a training workshop regarding Fahm-e-Deen software in collaboration with the Directorate of Training MQI. The Training workshop was attended in-house by a central executive team of MWL and MWL office-holders from Karachi, Kashmir, KPK, Sindh and Balochistan joined online.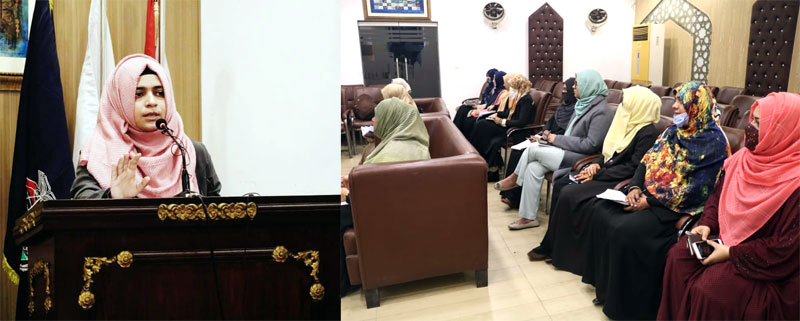 General Secretary MWL Ms Sidra Karamat presented a welcome note to all in-house and online attendees of the Fahm-e-Deen training workshop. She also thanked Director MIB Abdul Sattar Minhajian, Director Training department MQI Ghulam Murtaza Alvi and Deputy Director Training department Minhaj-ud-Din for extending cooperation for the project.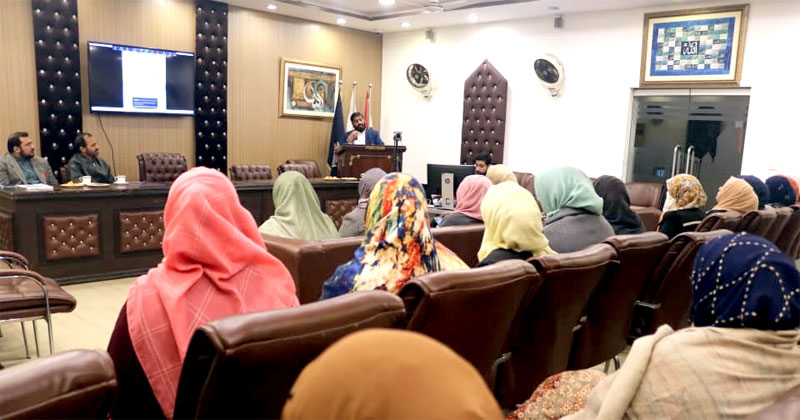 Director Training department MQI Ghulam Murtaza Alvi gave briefing on the importance of the Fahm-e-Deen project. He informed how the project will help to convey the understanding of Deen to the people via this software. He also shared some tips and strategies for the expansion of the scope for Dawah through the adoption of modern information technology tools.
Later on, Ghulam Murtaza Alvi shared the methodology of registration in Fahm-e-Deen software. After that, Deputy General Secretary MWL Ms Ayesha Mubashir gave a demonstration of the software. Capital zone head Ms. Nusrat Amin, Tooba Suleiman and Bushra Mujeeb from Karachi and two sisters from Hyderabad (Sindh) also gave demos from among the online attendees.
At the end, Deputy Director Tarbiyah department MQI Minhaj-ud-Din Qadri shared some important points with the MWL office-bearers for an important event which is scheduled to be held on 25th December.