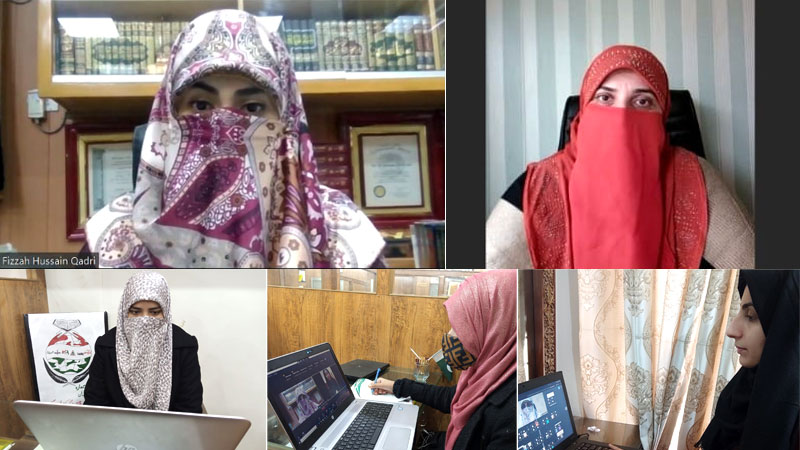 Mrs. Fizzah Hussain Qadri addressed the session of Minhaj Cyber Activists Sisters team and greatly appreciated their efforts, hard work and activities on social media. She mentioned the top most active members of the team, appreciated Zonal and the department's Social Media Councils and lauded the Graphics Lead Haleema Mehmood sister for her contributions and creativity. She also appreciated the core team members of the Social Media executive team especially sister Head Anshara Naveed, Coordinator Unzilla Malik, Former Coordinator Tehreem Riffat, Deputy Coordinator Fatima Mehmood and other senior sisters of Minhaj Cyber Activists.
Later on, Mrs. Fizzah shared beautiful words of Nasiha to all the activists and said that the use of social media must always be guided by principles and set rules. She said that if social media is a quick medium to gain information and has shortened the communication gap, on the other hand, it has given an easy access to questionable stuff. She said that one must use social media consciously because everything we do on social media will become testament on the Day of Judgment. "We must consider this working as an act of 'ibadah' to set our direction right", she said. This consciousness will magnify the effect of results which this working will yield.
President MWL Pakistan Dr. Farah Naz also appreciated the members and social media team for their amazing efforts and especially the foundation-day campaign. Director Social Media Jaweria Waheed gave a brief introduction of social media activists and working bodies of the team.