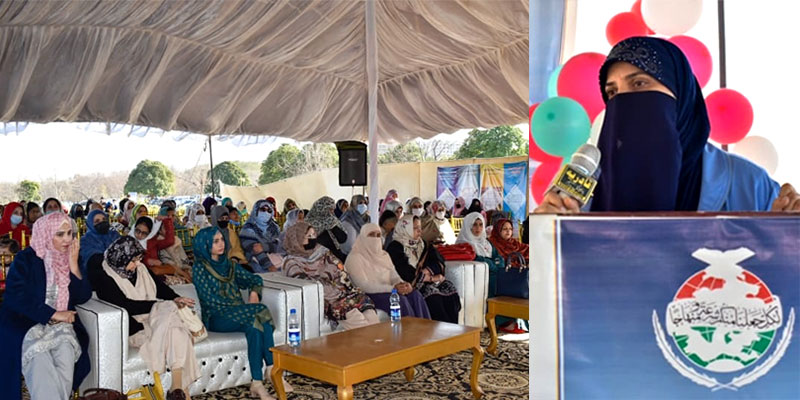 Minhaj-ul-Quran Women League (Islamabad chapter) organized a Quaid Day seminar at the Fatima Jinnah Park F9 Islamabad in connection with the 71st birthday of Shaykh-ul-Islam. President MWL Pakistan Dr. Farah Naz and Deputy General Secretary MWL Mrs. Ayesha Mubashir attended the seminar as the chief guests.
While delivering the keynote speech, Dr. Farah Naz highlighted the importance of having Shaykh in one's life. She said that the perfect spiritual guide is the mediator between Allah and His seeker. She also stated the Arabic quotation that اَلرَّفِیْقُ ثُمَّ الطَّرِیْقُ which means, "First find a companion (the perfect spiritual guide) and then set on (the spiritual) journey."
Further, Farah Naz also quoted that one who does not have a spiritual guide faces problems in the spiritual journey. One cannot reach Allah only by invoking His Name superficially or silently and through physical prayers but the Shaykh can take the seekers there.
Later on, Maryam Ellahi. media person ARY News, received a life membership certificate of Minhaj-ul-Quran International from Dr. Farah Naz. She was also gifted with the books of Shaykh-ul-Islam Dr. Muhammad Tahir-ul-Qadri.
MWL Islamabad dedicated one corner for students, decorated by Mustafavi Students Movement (Sisters) for different activities to pay tribute to Shaykh-ul-Islam Dr. Muhammad Tahir-ul-Qadri. Another corner was allocated to the Eager department.